When we first bought our house, the master bedroom was pretty low on our priority list of projects to tackle. We had a master bathroom to gut, a kids' bathroom to renovate, a kitchen that needed work, a foyer to update, a laundry room to clean up, and a living room to focus on among other spaces. So, we had the master bedroom painted and re-carpeted and called it a day. We moved the furniture we had from our old house into the space and honestly, just those few changes did make a pretty big impact. But, I still wanted to create that soothing master oasis I had designed in my head. Here's a before picture of the space when the previous owners lived in it: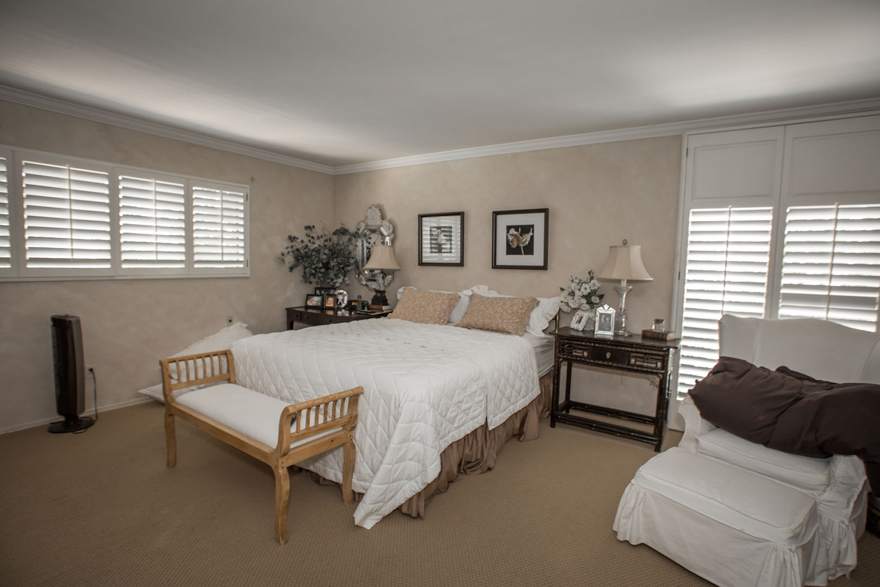 One project that we did tackle before the full re-design of the master bedroom was the window treatments throughout the second floor of the house. All of the bedrooms had boxed-in plantation shutters that let in very little light and did not do much for the overall aesthetic. We had them all removed and added floor-to-ceiling drapes and woven wood roman shades and that immediately made the rooms feel 10 times taller, the windows seem 10 times larger, and the overall look of the rooms seem so much more put together. In the master, we did bright white linen drapes and I love the airy, light feel of them paired with the textured woven wood roman shades.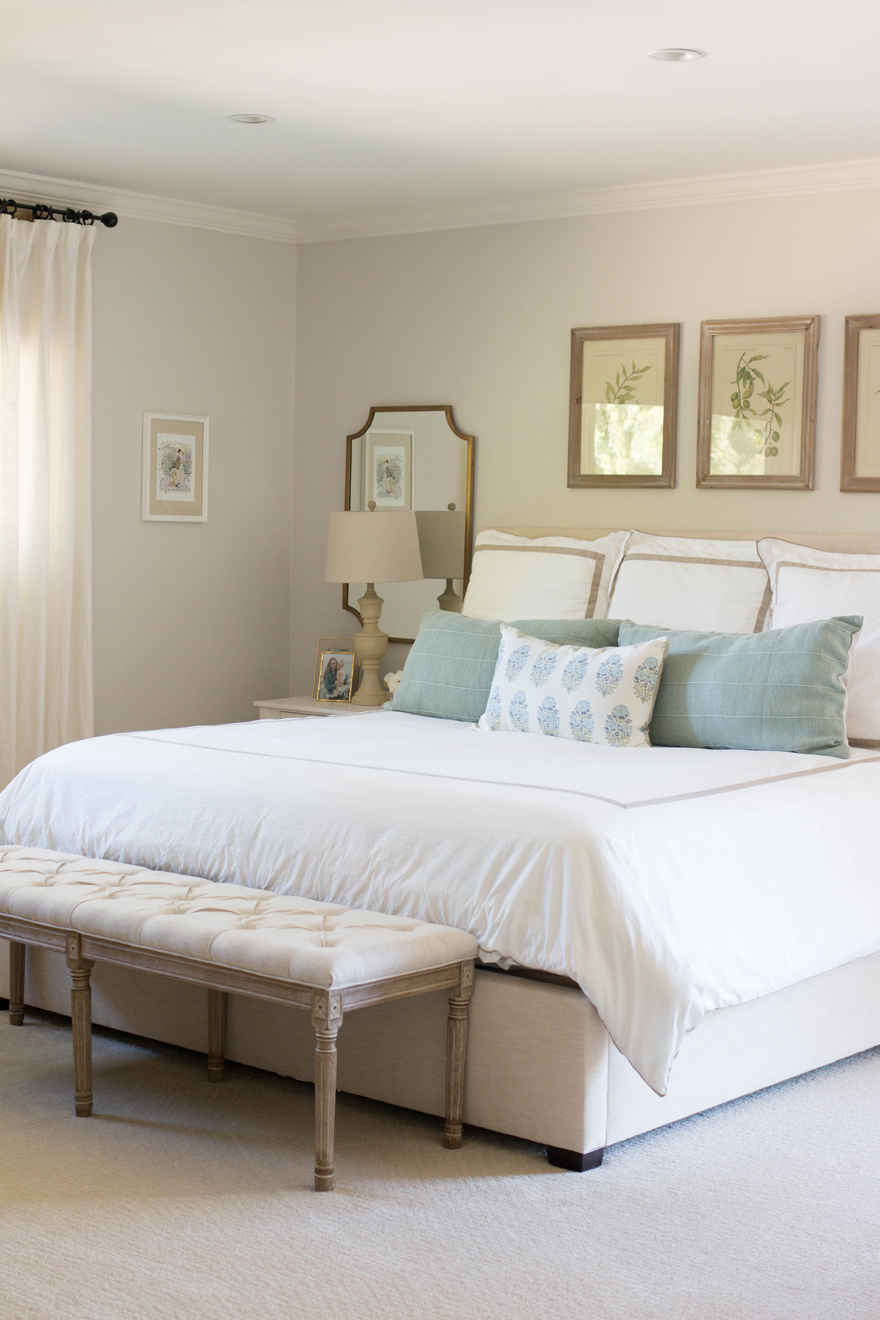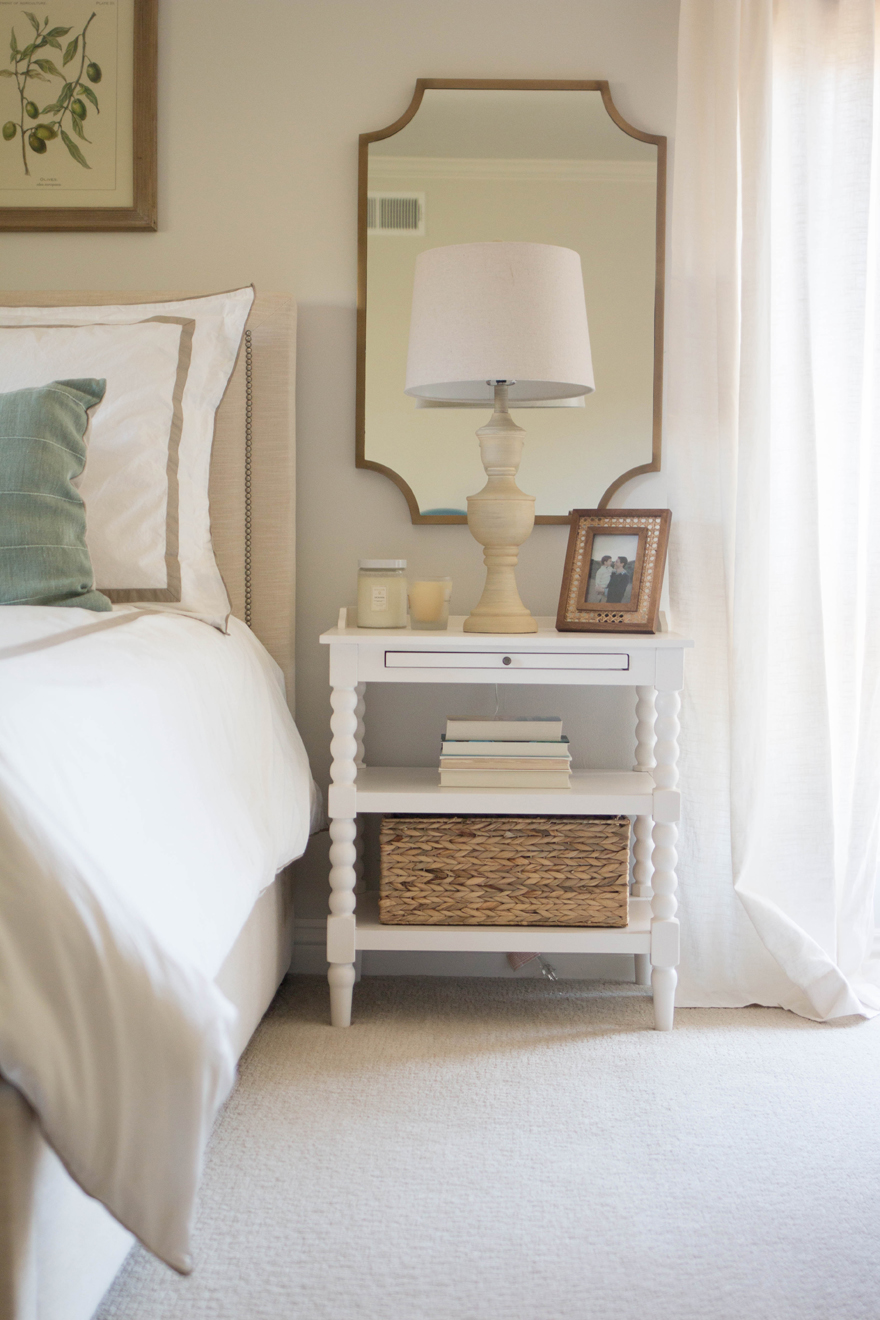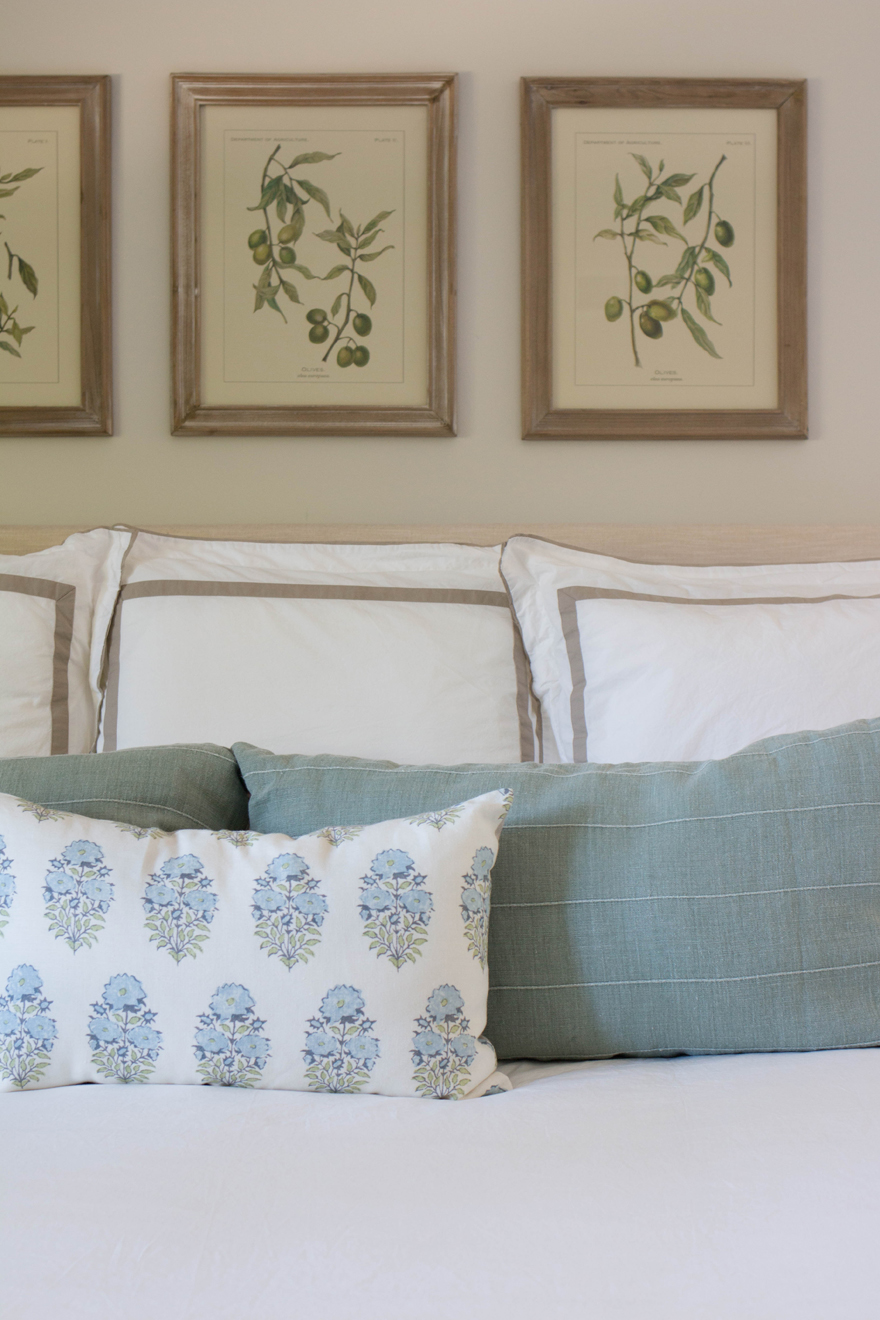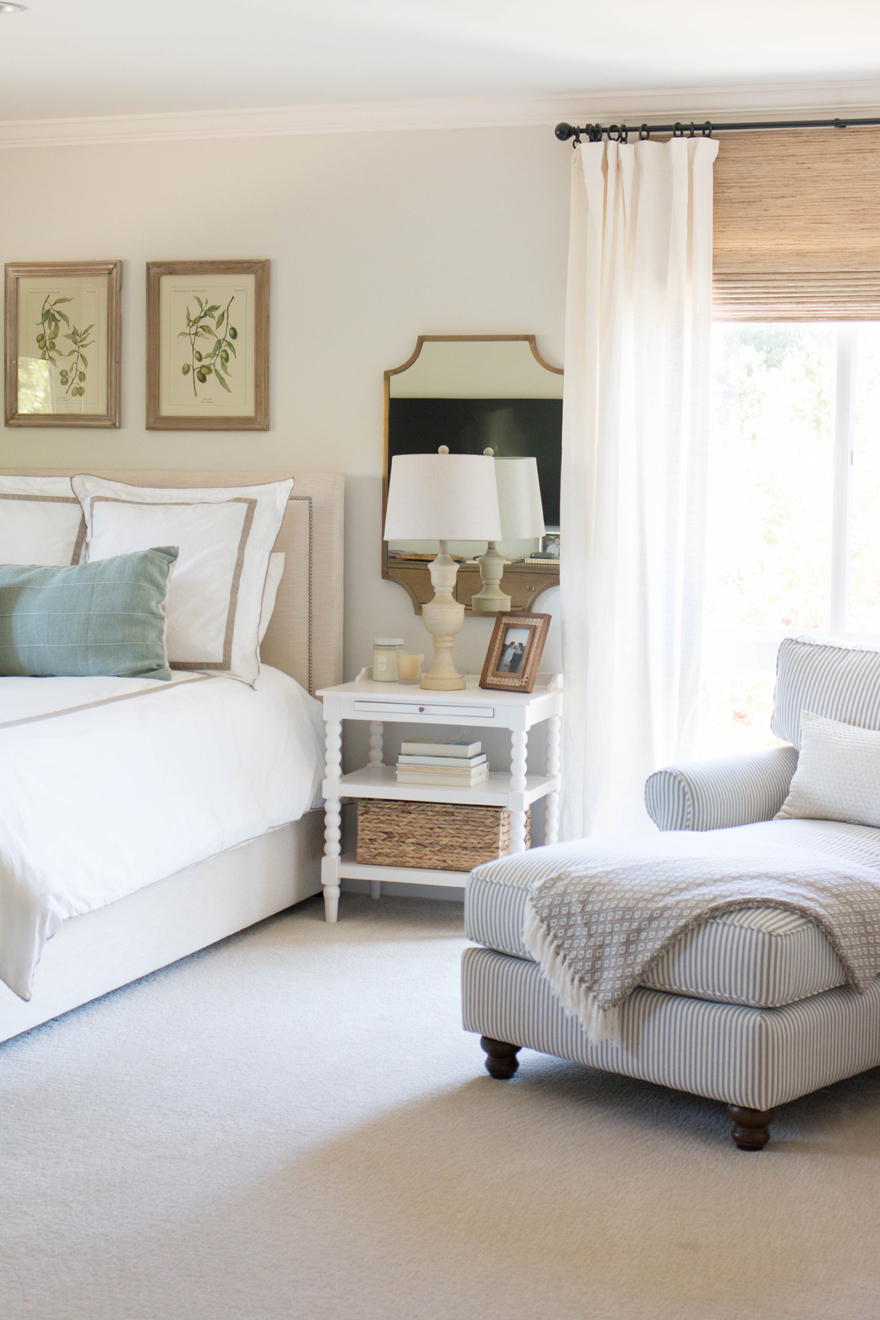 After a few years in the house and many projects done, we decided it was time for a master bedroom refresh. We kept our upholstered bed but got new nighstands, a bench, a chaise lounge, new lamps, art, and bedding. And I am so in love with how the whole space turned out! I'm still on the hunt for a floor length mirror and some additional art but every time I walk into our bedroom, I can't get over how much I love it. I went for a coastal traditional feel which fits in well with the rest of the house but feels extra serene which is exactly what I like for a master bedroom. The blue, green, and natural wood palette lends itself to a good night's rest and a peaceful feeling.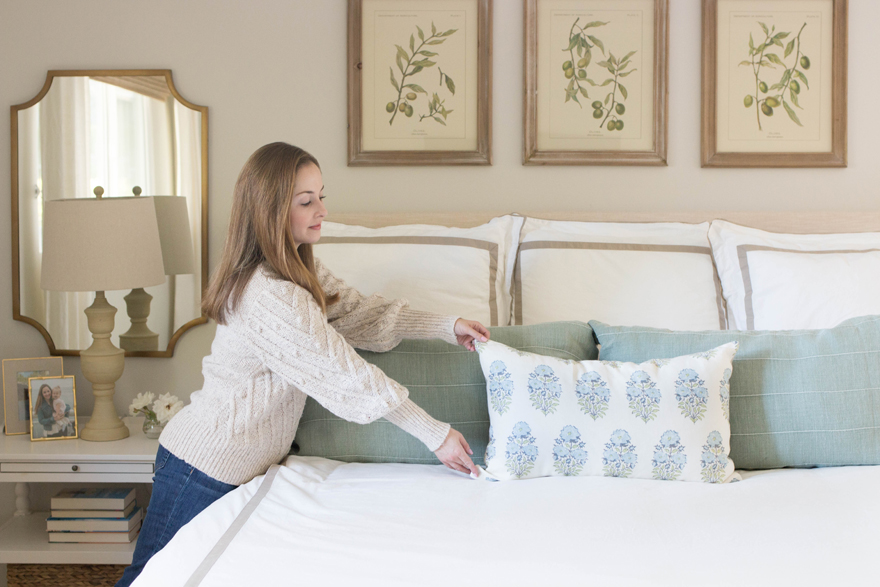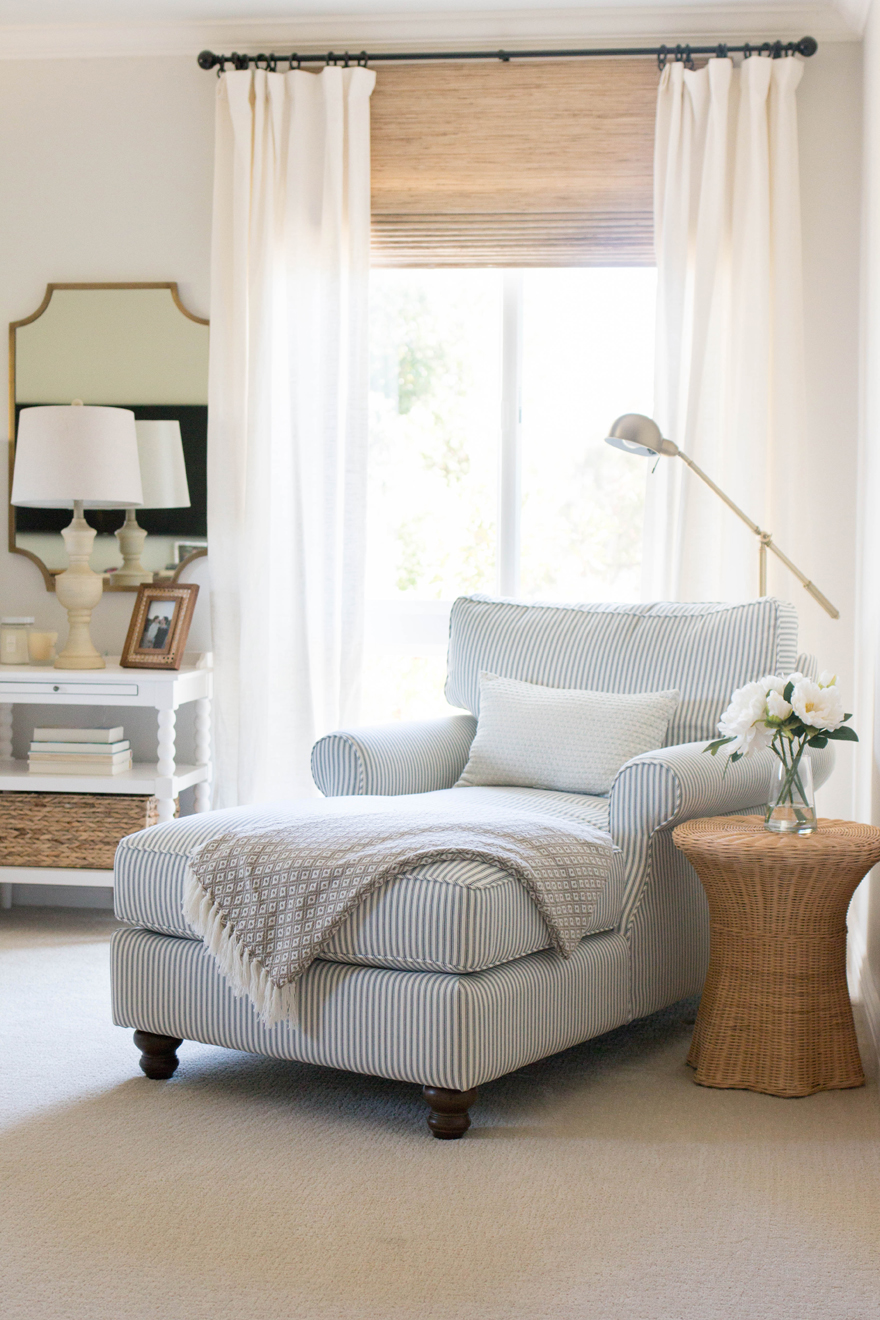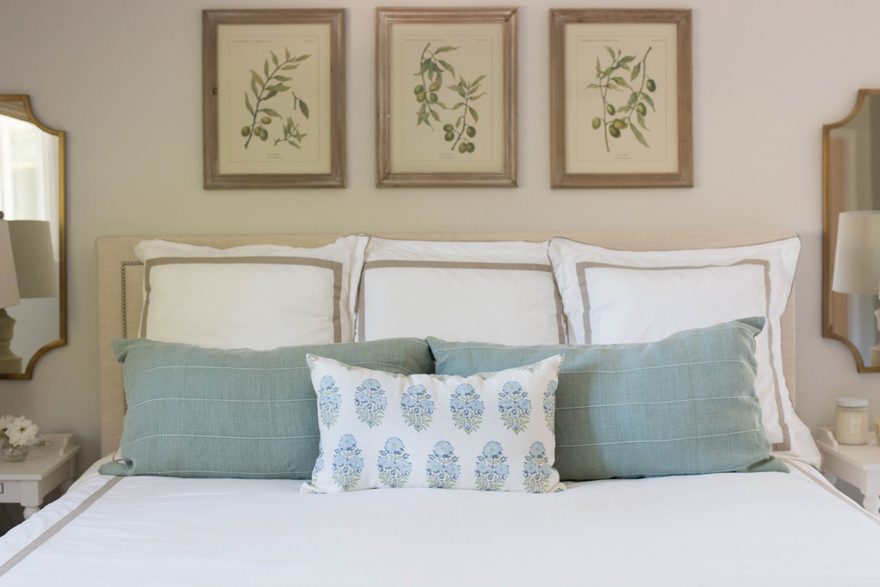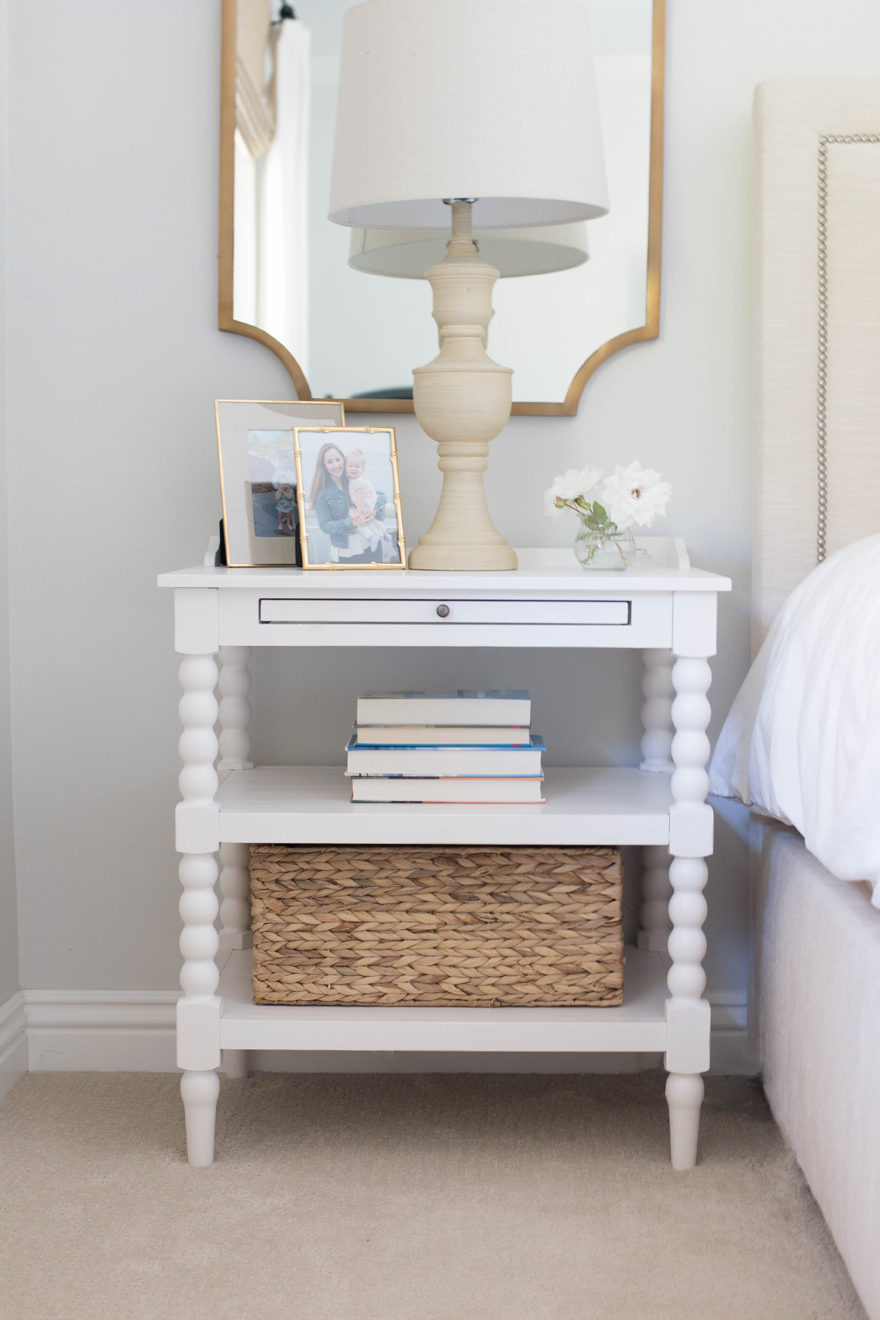 I just love how our master bedroom renovation before and after turned out. It really is a good example of how cosmetic changes can make a huge impact on any space. The fresh coat of paint, new carpeting, and window treatments alone made it feel like a totally different room. But adding in the coastal traditional furniture and accessories really created the master bedroom oasis of my dreams.