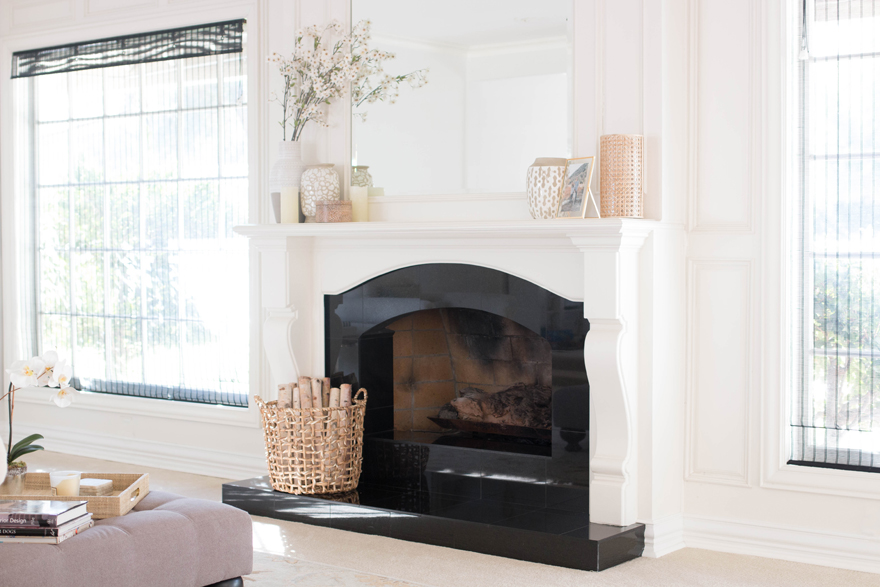 When you walk into our house, the first room you see to the right of the entry is the formal living room. During our house hunt, I was concerned that this space was too dark and didn't get enough natural light. But our living room before and after is a great example of what minor cosmetic changes can do to a house with good bones. Here are a couple "before" shots with the previous owner's furniture:
As you can see, the room had dark walls and dark carpet. Compounded by dark furniture and a dark feeling entryway, I knew I wanted to lighten it all up to align with my aesthetic. In case you missed it, here is a look into our updated foyer that is open to the living room. All of the furniture in our living room was brought over from our old house but it works in the space. And the only changes we made to the room itself were to install new carpeting and paint the walls.  We didn't even have the trim work (which I love!) painted. Here are the "after" photos of how the space looks now: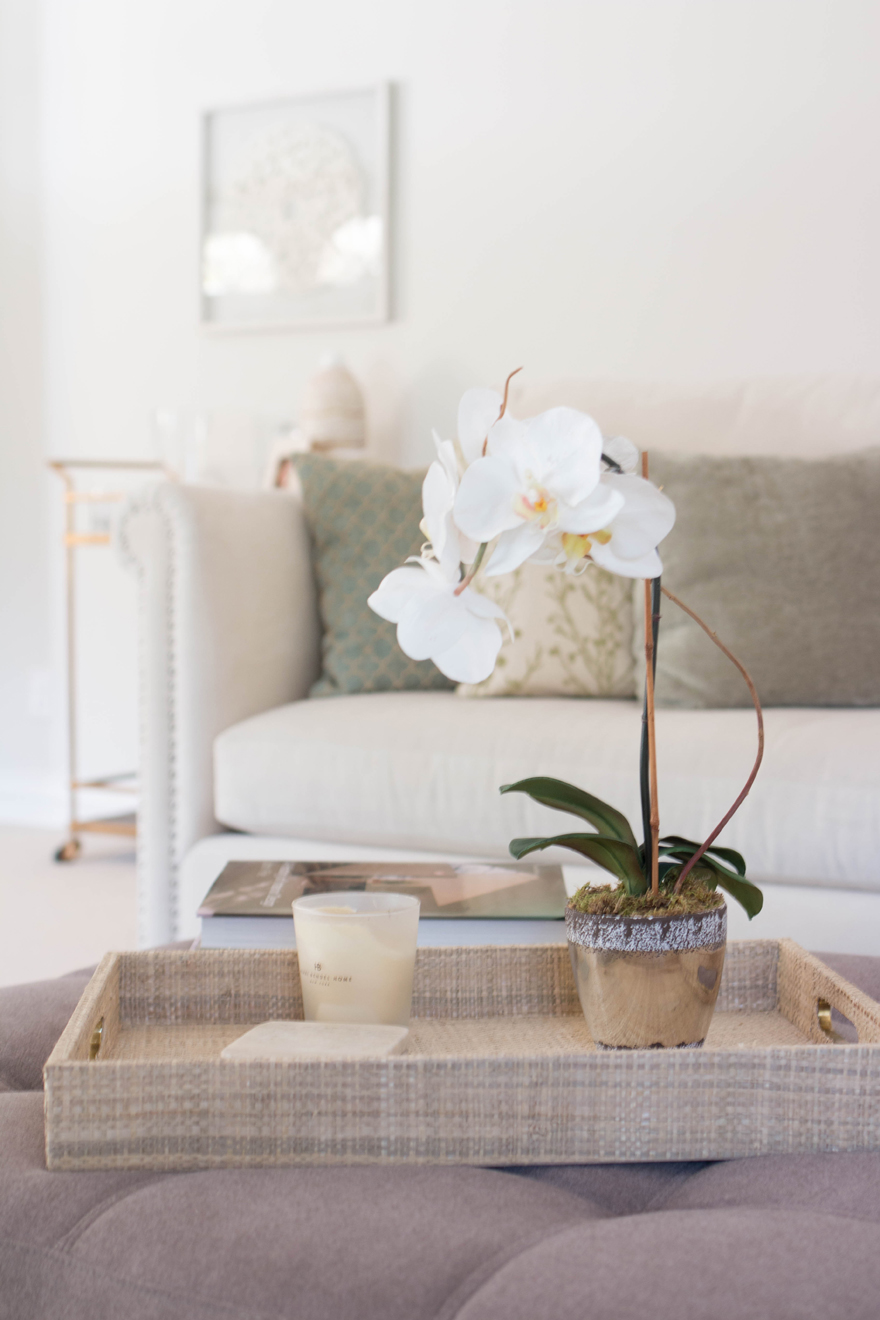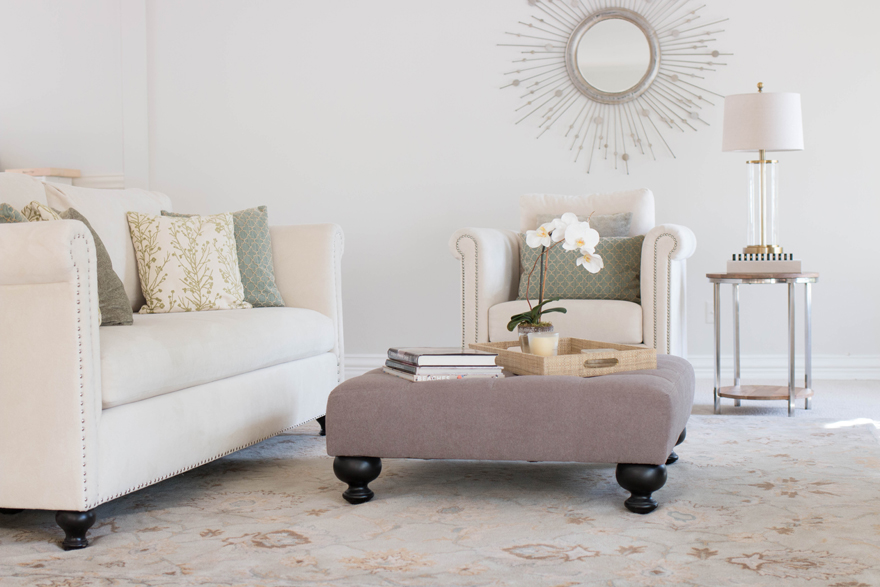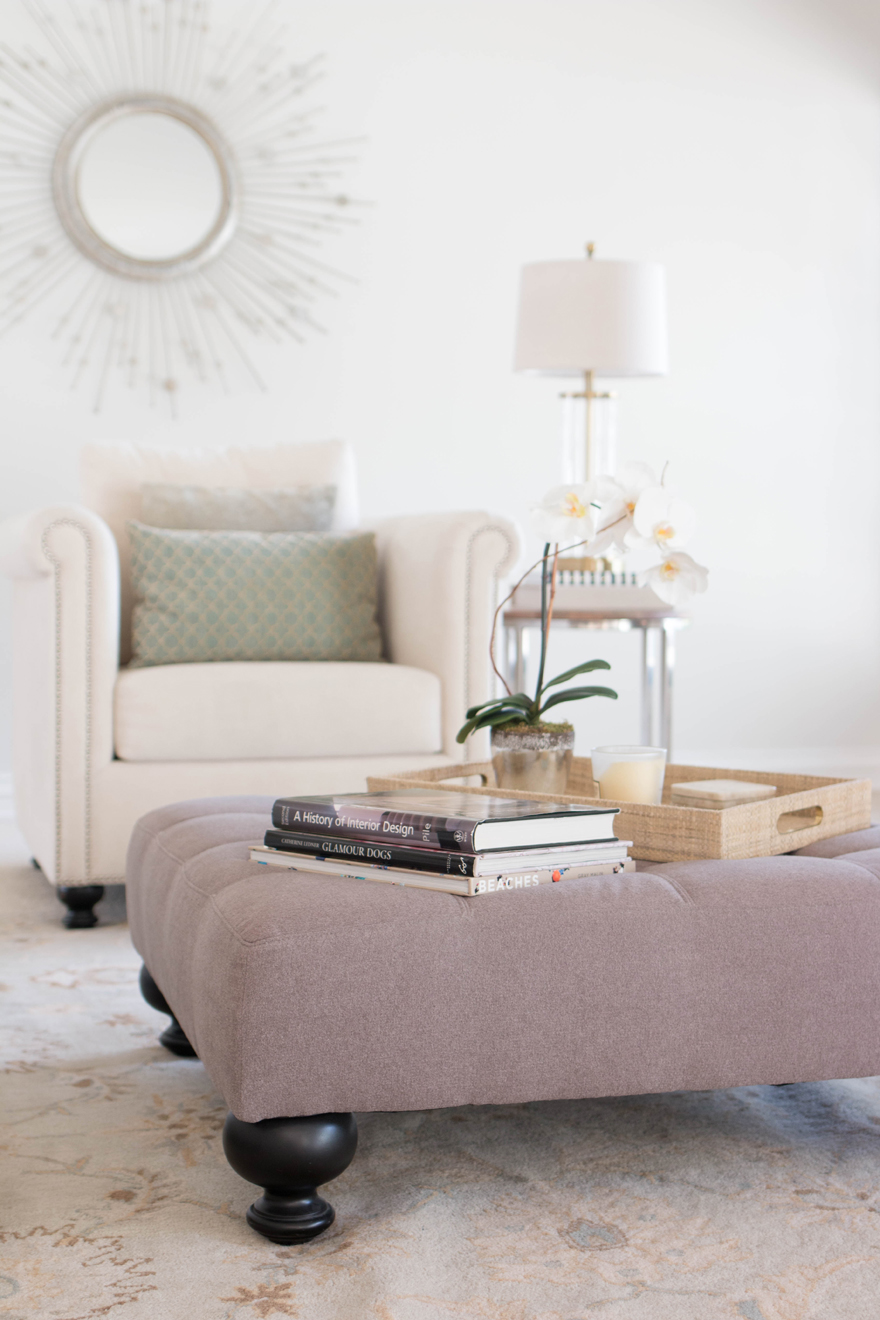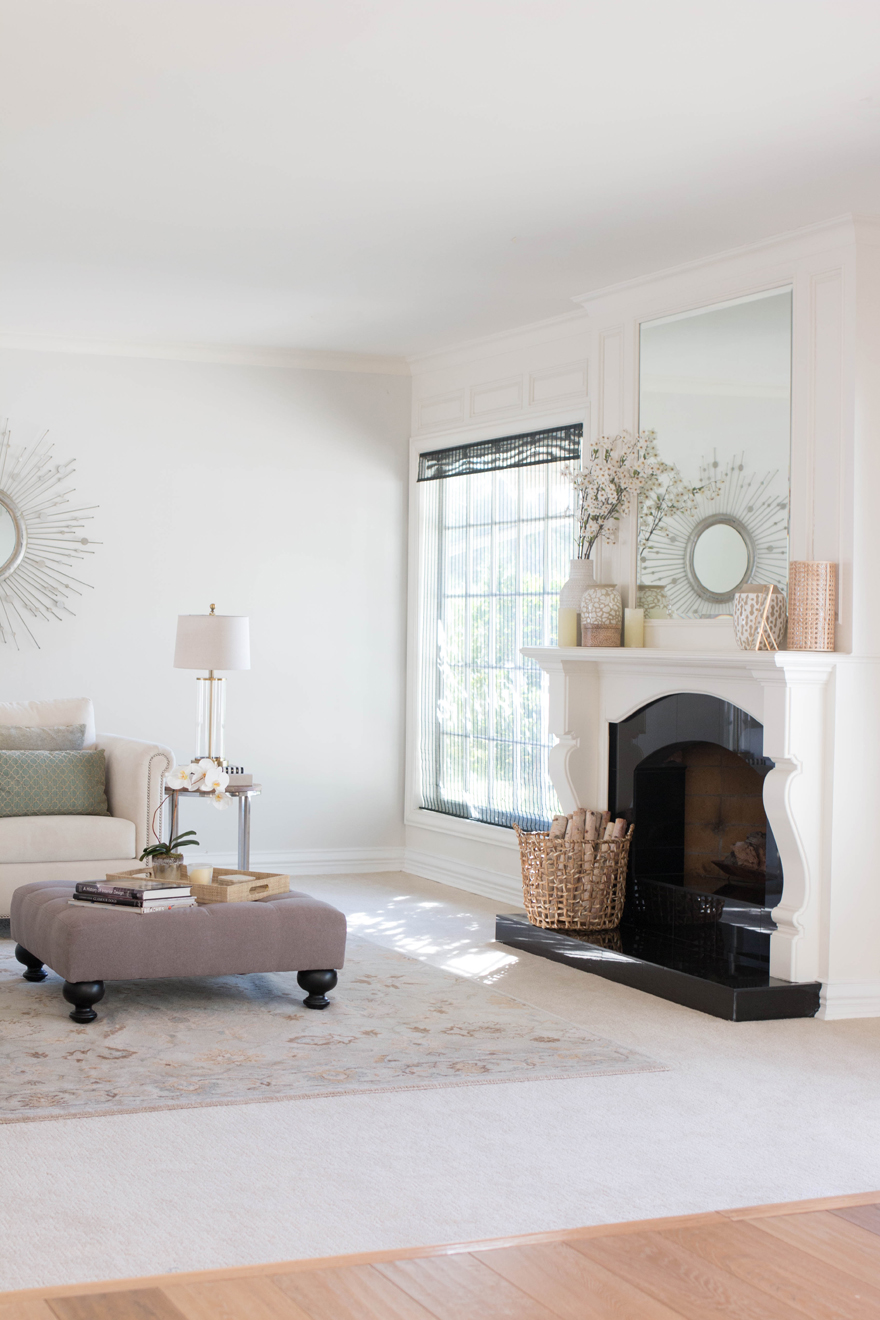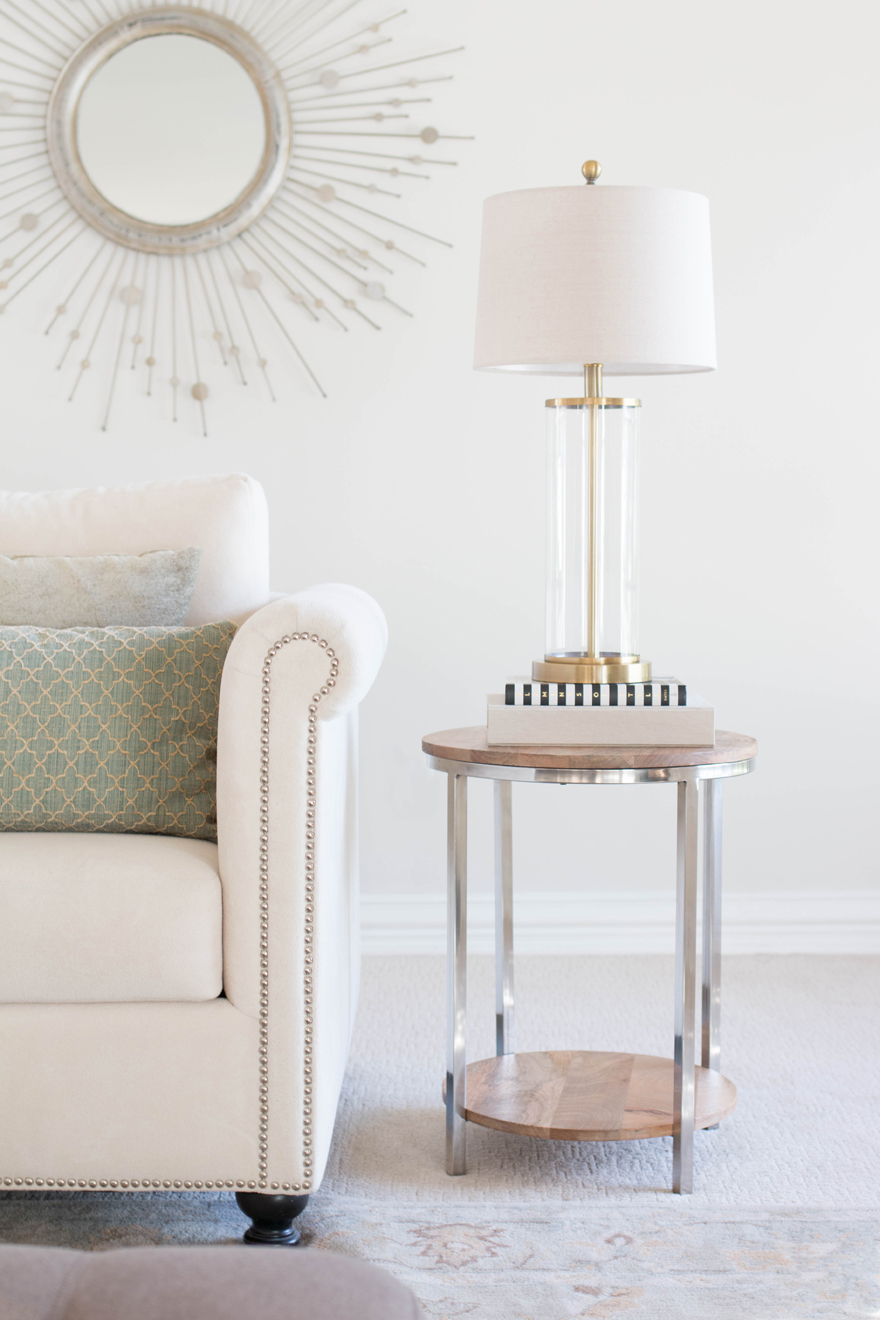 If I had a completely blank slate and unlimited budget, I would have made more changes including fixing up the interior of the fireplace, changing out the granite surround and hearth, and starting fresh with new furniture. But I love our living room as it is and I'm so happy I saw its potential.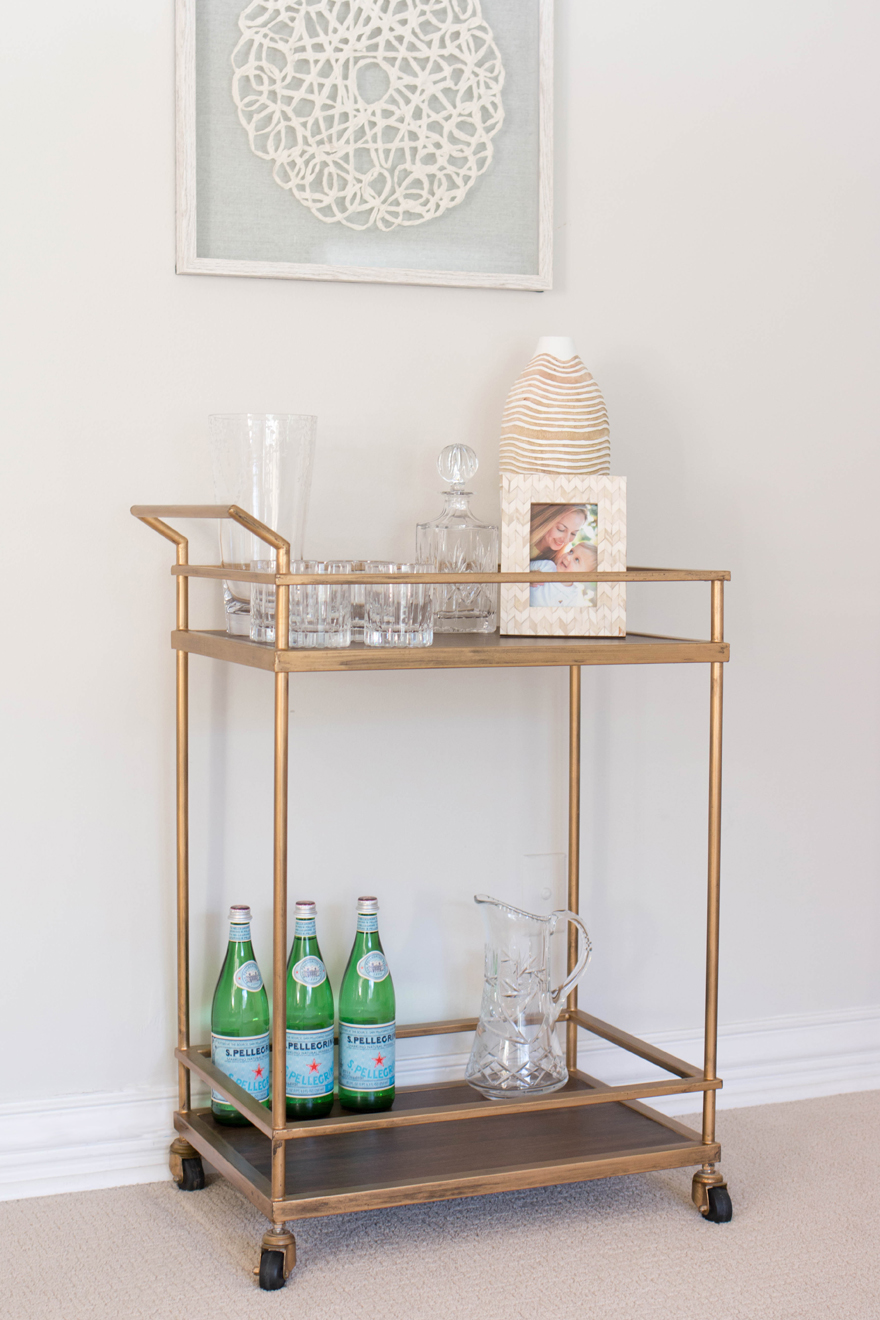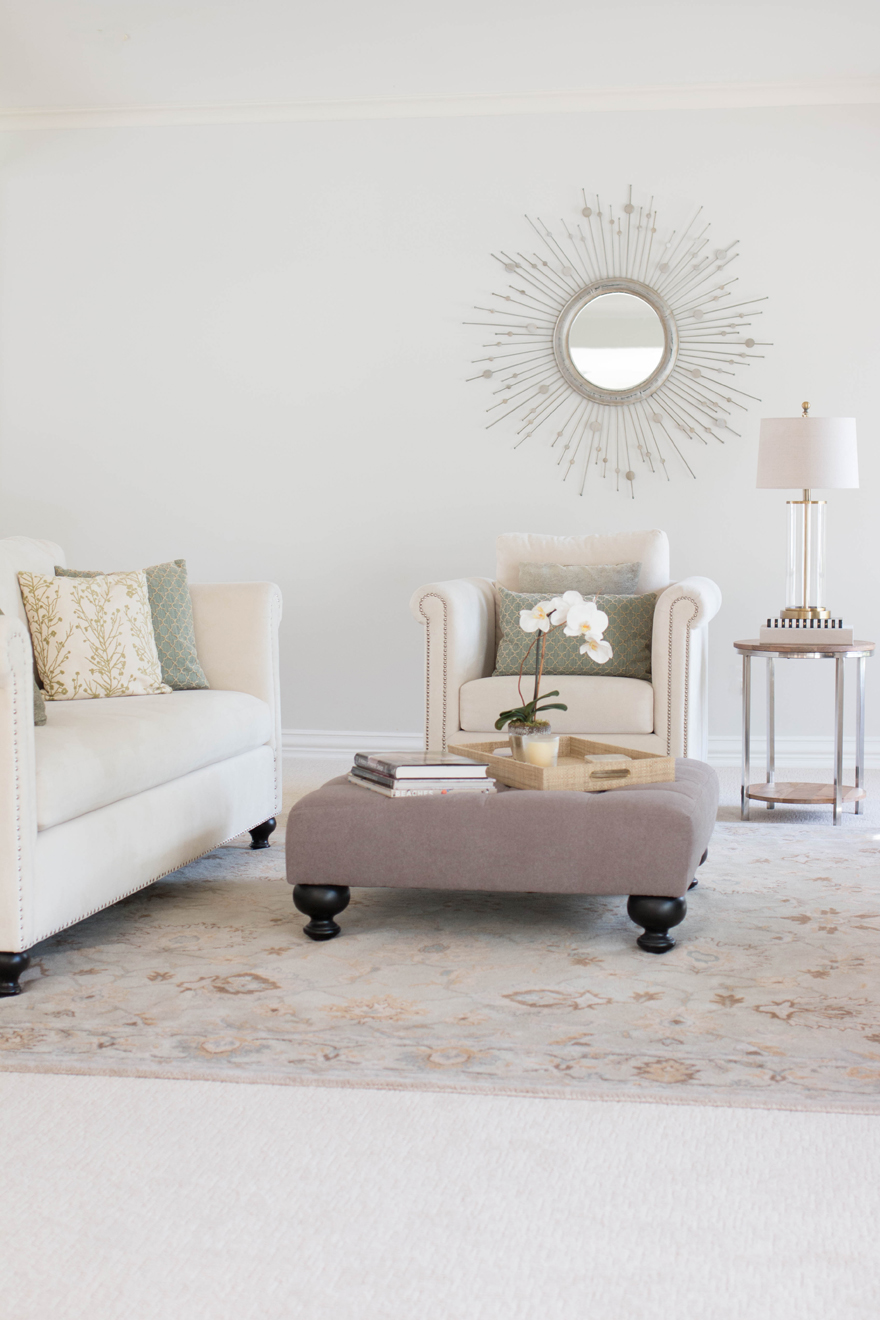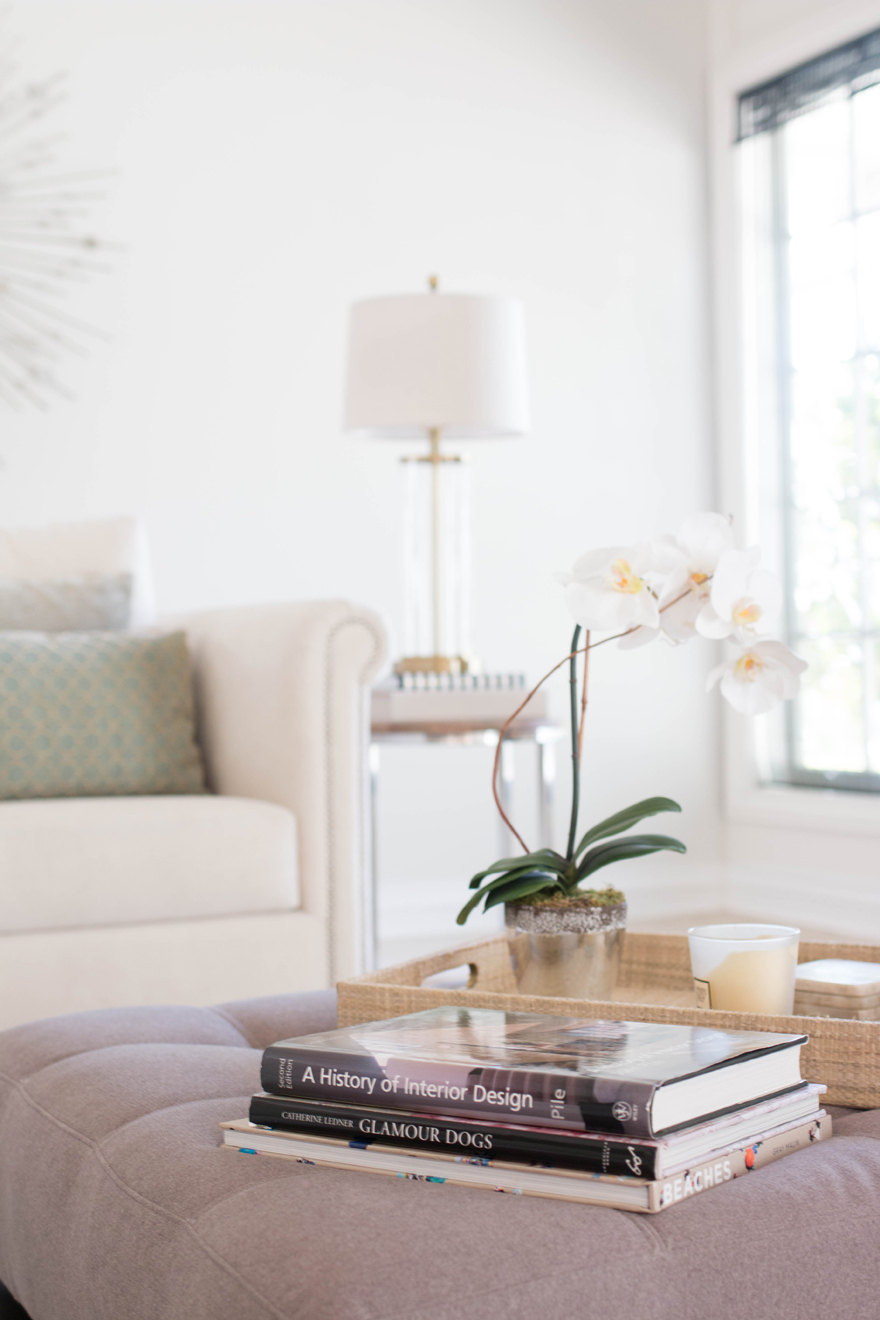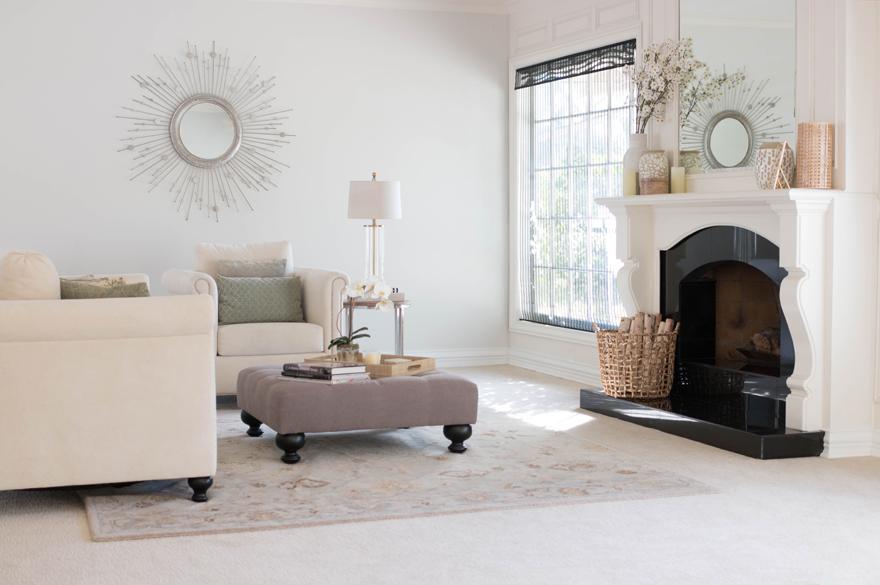 We have been in our house for over 3 years now and there is still so much more I want to do to it. As a designer, I think I will always want to change, tweak, and swap elements as my personal taste evolves. Our living room before and after is really a story of minimal change for maximum impact. But I have to remind my often not-so-patient self that making a house a home takes time and part of what I love about homes is the "lived in" feel you get from walking into a house that has been filled with memories.