Last week I shared Will's 1st birthday party so today I thought I'd catch up a little further and share his 2nd.  We celebrated with a bubble birthday party at our house and it was so much fun.  For me, I loved the idea of a blue, green, and aqua color scheme to accompany the bubbles so I used this customizable Etsy invitation as my jumping off point.  Blue is also Will's favorite color so it worked out perfectly.  From there, I created a bubble-themed dessert table with "bubble" cake pops, "bubble" donut holes, white chocolate chip cookies, vanilla cupcakes with bubble toppers, and an aqua birthday cake.  The backdrop was simply round paper cutouts surrounding Will's Monogram.  I put a large confetti balloon on either side of the table and draped a tissue tassel garland across the front.  I saved the cake topper from Will's 1st birthday and used it on this cake as well.  I think it will become a tradition over the years.
The dessert table was set up in the living room so I draped a coordinating DIY balloon garland across the mantle and hung some of my favorite pictures of Will across the mirror above it.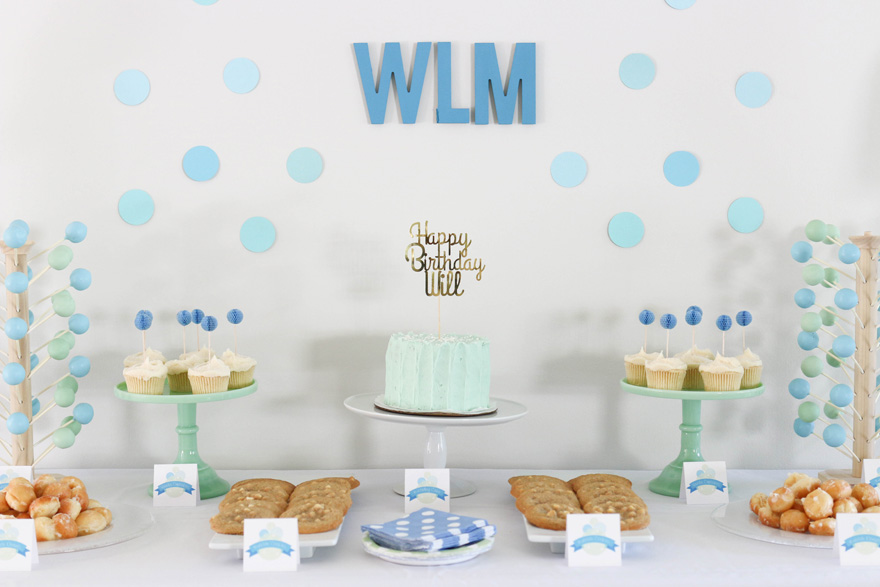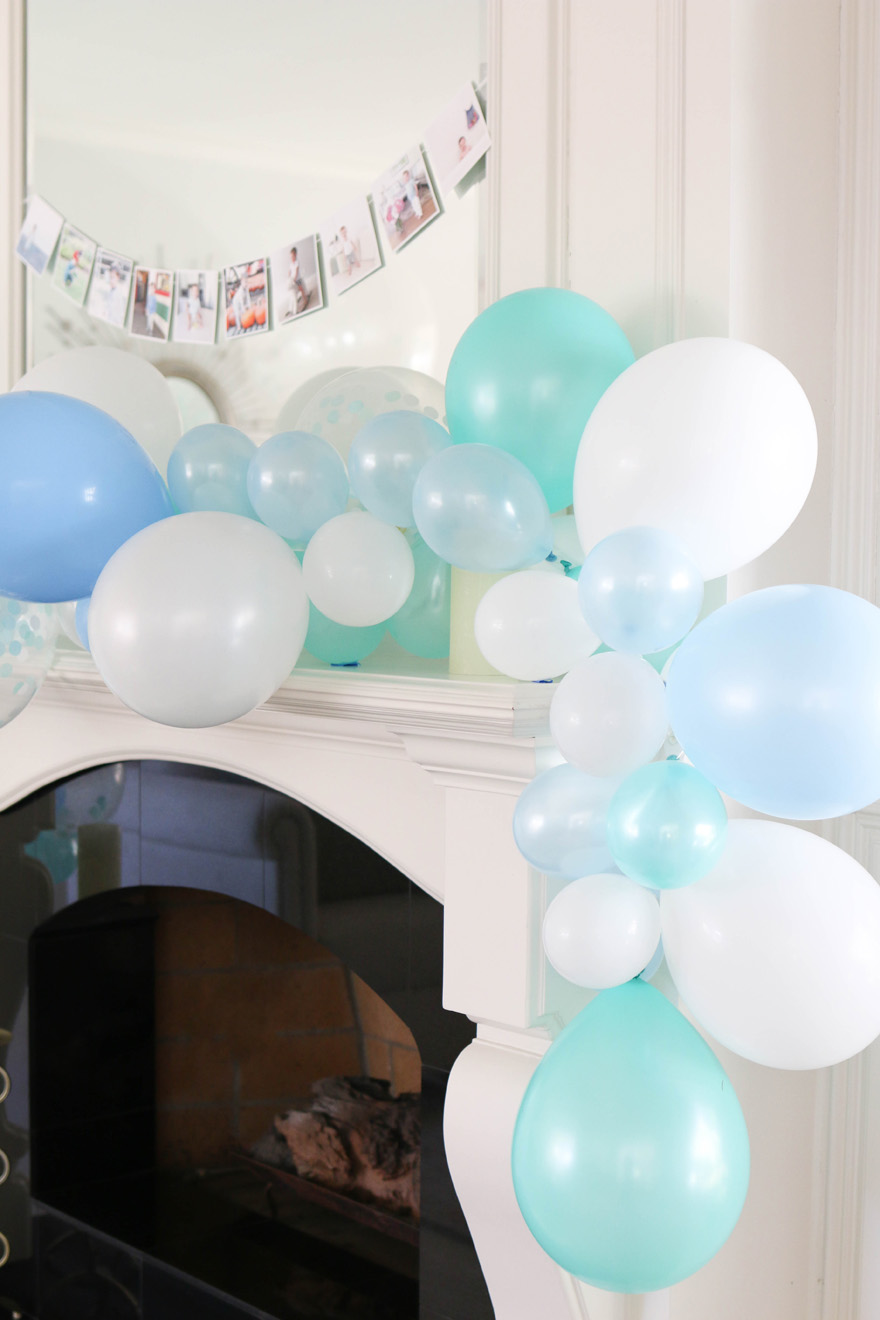 For the food, I had a spread of mini bagels and Will's favorite snacks for the kids and brunch food for the adults.  I also did a "bubble bar" stocked with an array of sparkling drinks to go with the theme.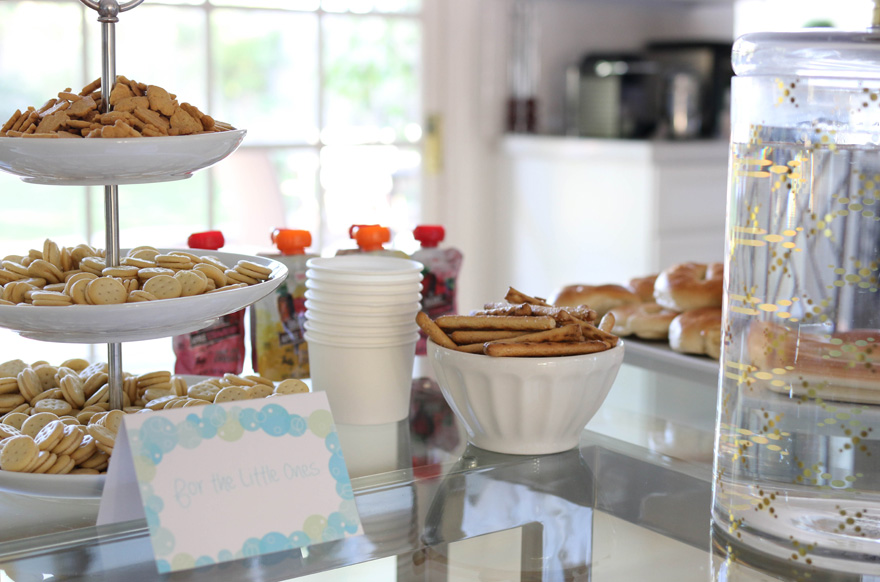 I enlisted the help of Bubblemania for entertainment who provided a "bubbleologist" to come and demonstrate all kinds of cool bubble tricks.  She made different shaped bubbles, did a little bubble show, and the kids even got to stand inside a huge bubble if they wanted to.  We ended the party with a birthday cake sparkler and playing outside.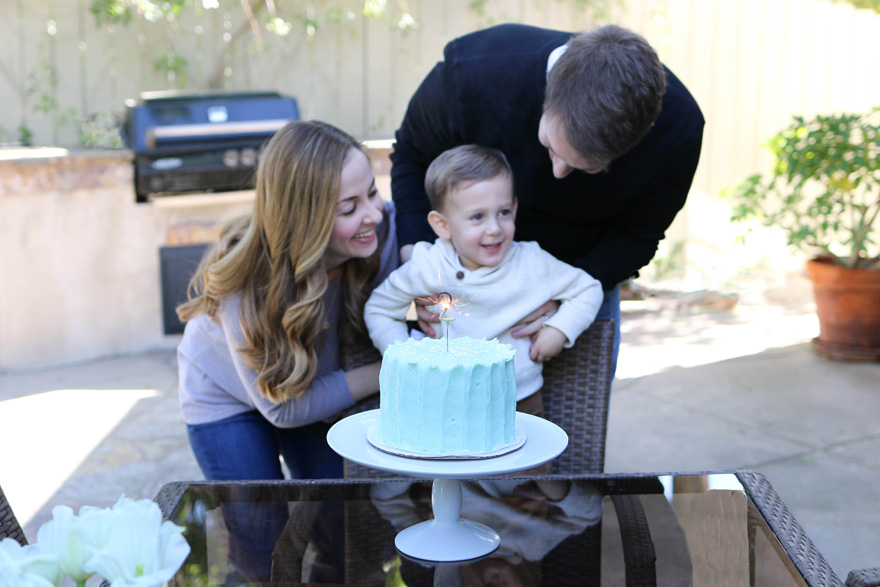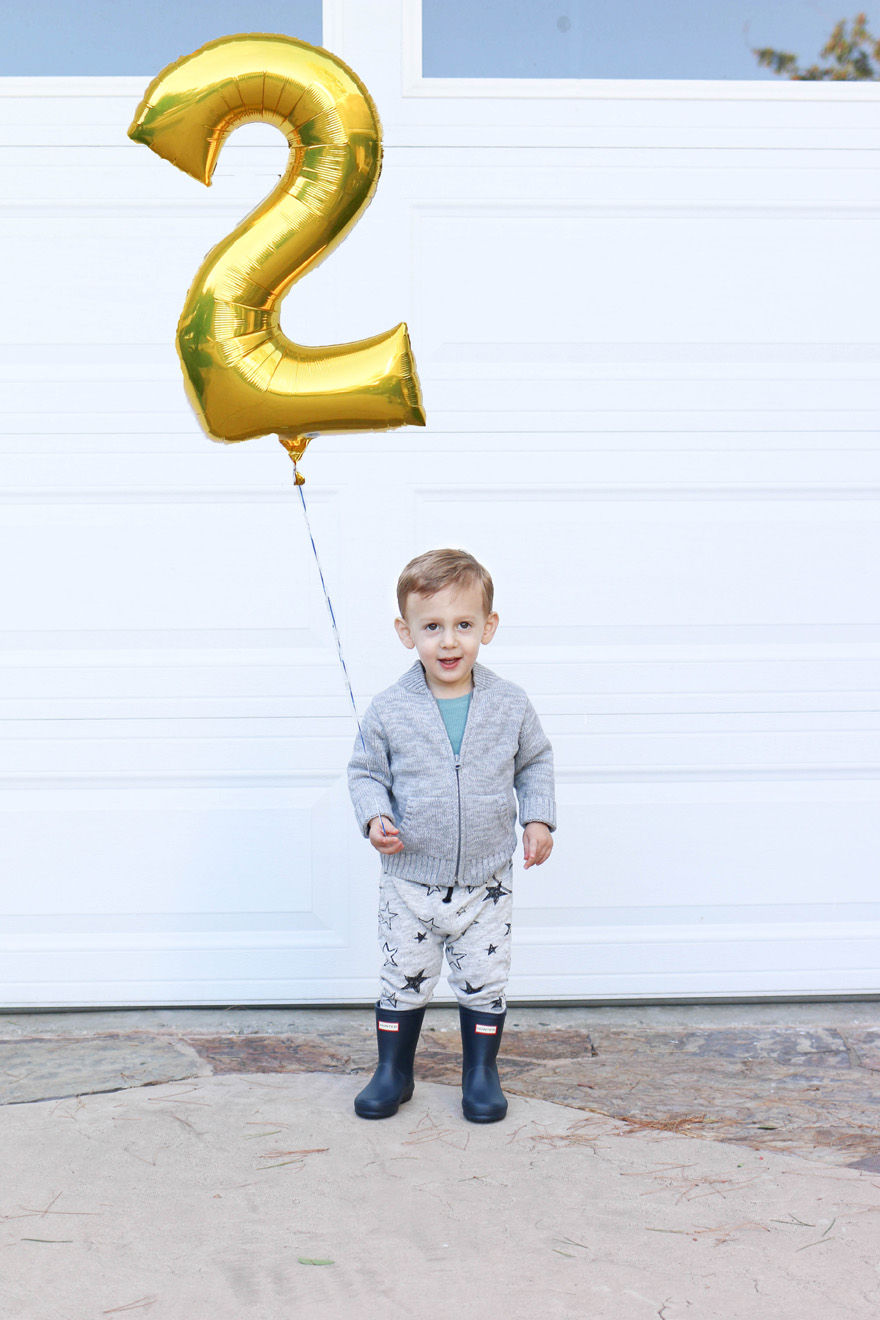 We sure had a great time celebrating our sweet 2-year-old at his bubble birthday party!