Considering Will is going to be 3 in just a couple months, I thought it was high time (aka way overdue time) to share his Le Petit Prince first birthday party with you all. I knew I wanted a classic book theme for his first birthday and I toyed with a few different ones but ultimately landed on Le Petit Prince.  I just love the illustrations, the soft colors, and the sweet little boy in it.  With that in mind, I didn't want to go too over-the-top.  I kept the theme mainly to the dessert table, food labels, and a "photo booth," or rather a star backdrop with cutout illustrations as props.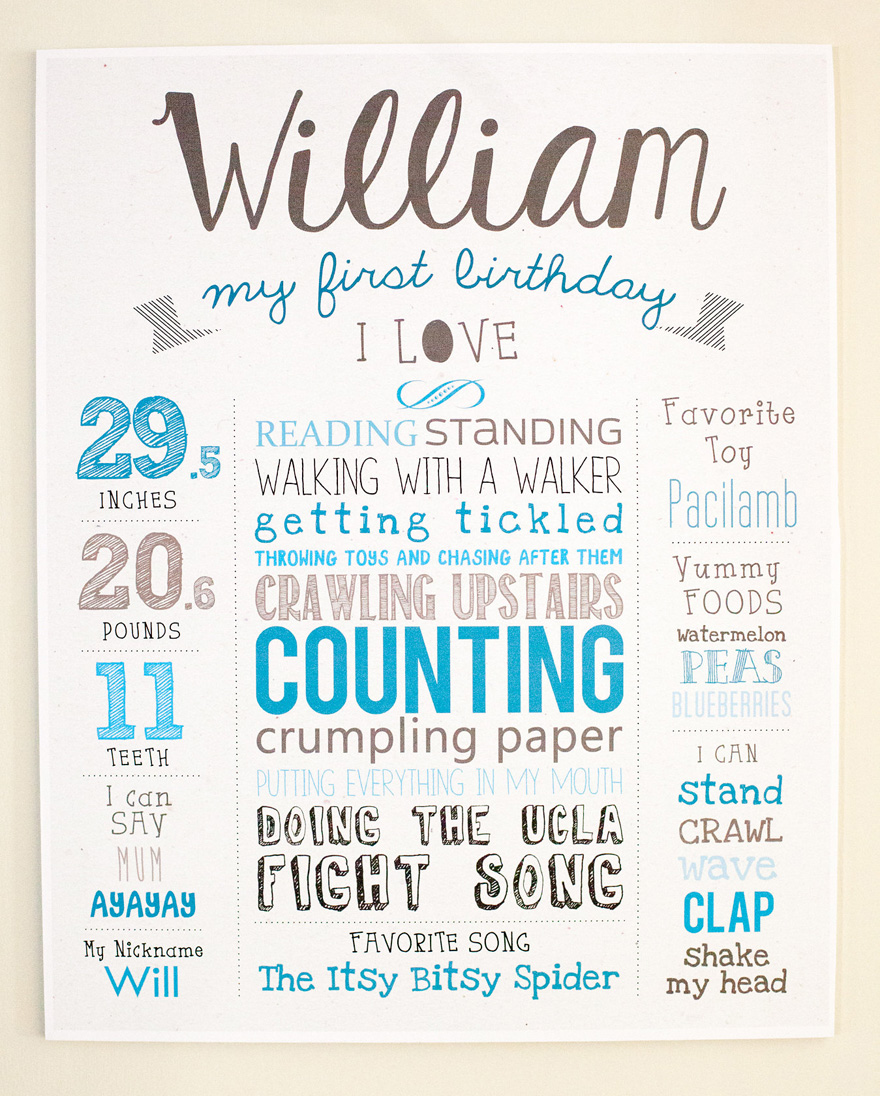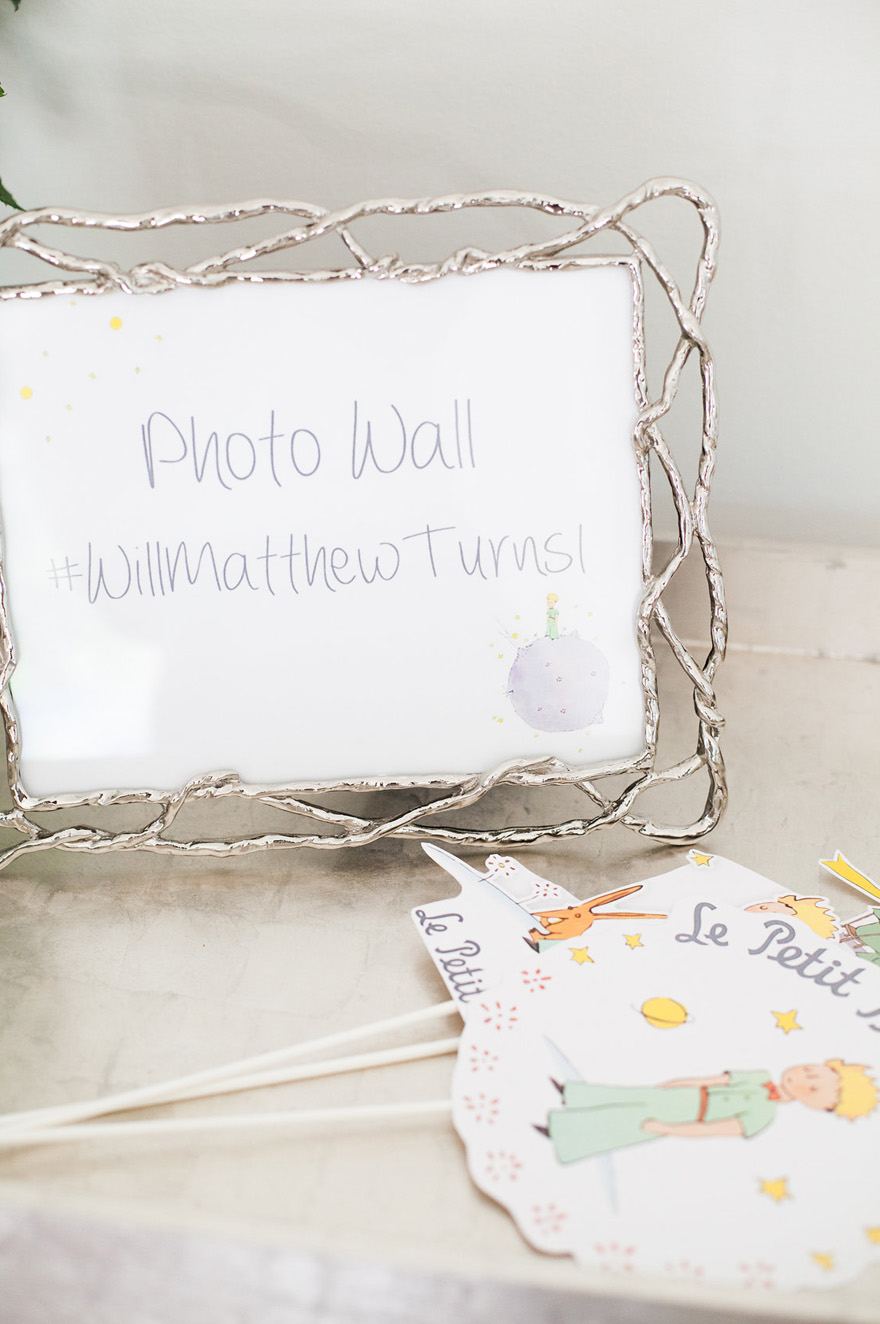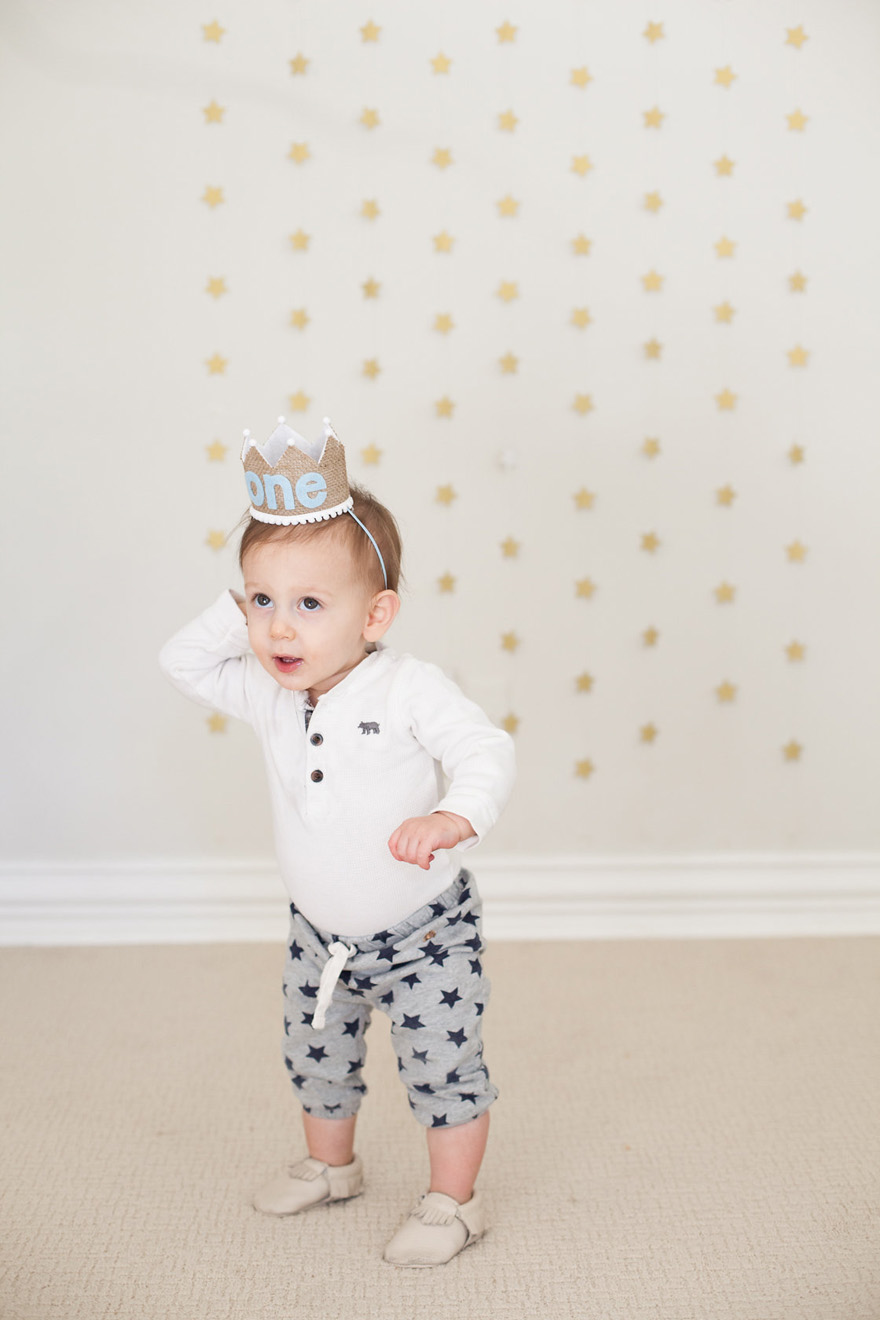 For the dessert table, I made "planet" cake pops and sugar cookies with edible images.  The cake and cupcakes were from Susie Cakes and the little star cookies were from Trader Joe's.  I DIY-ed the labels, cupcake toppers, and backdrop with images I found online and used a star cutter to cut out gold stars for the wall.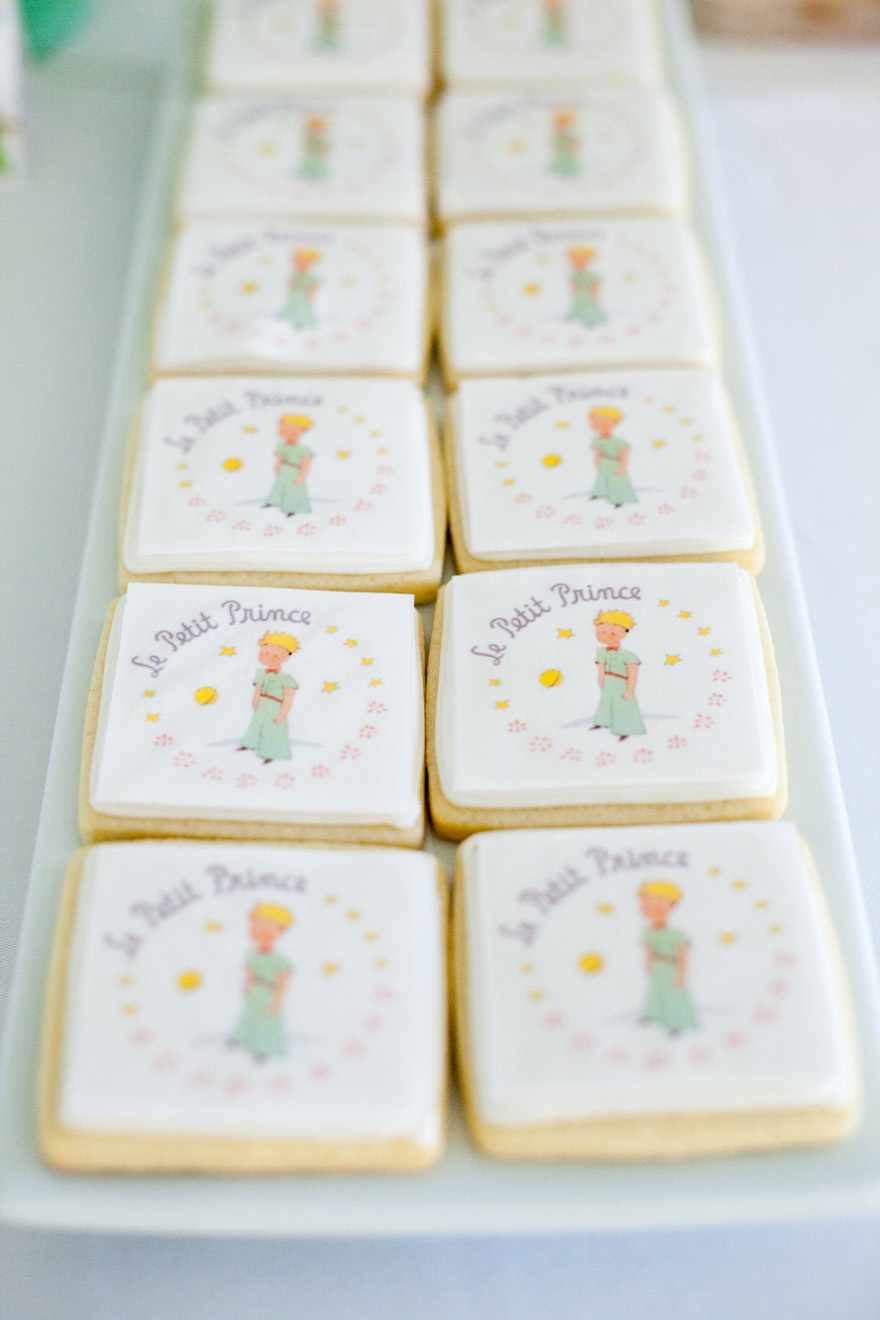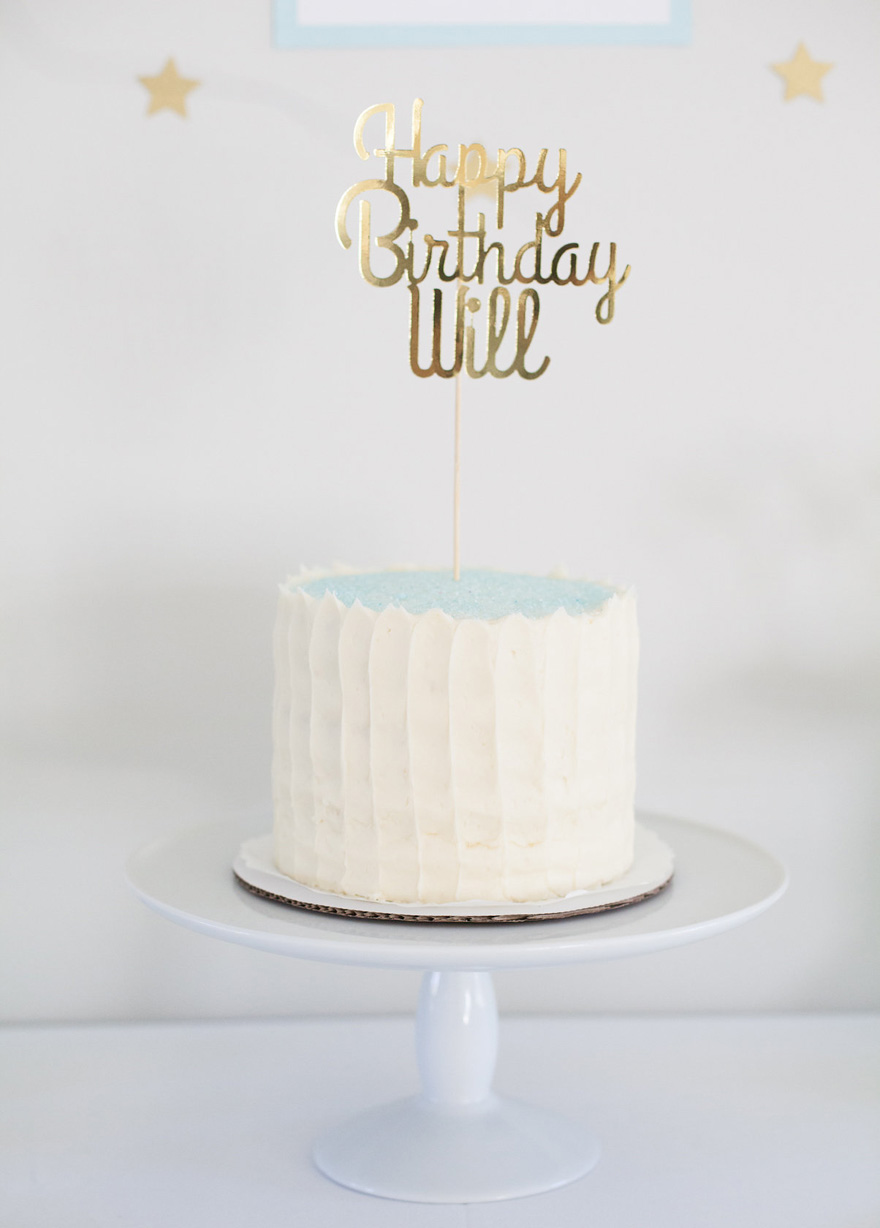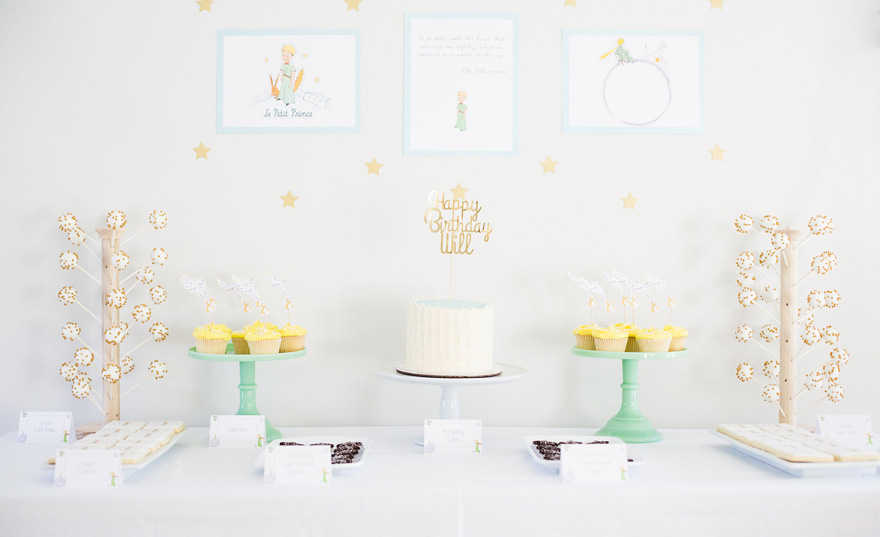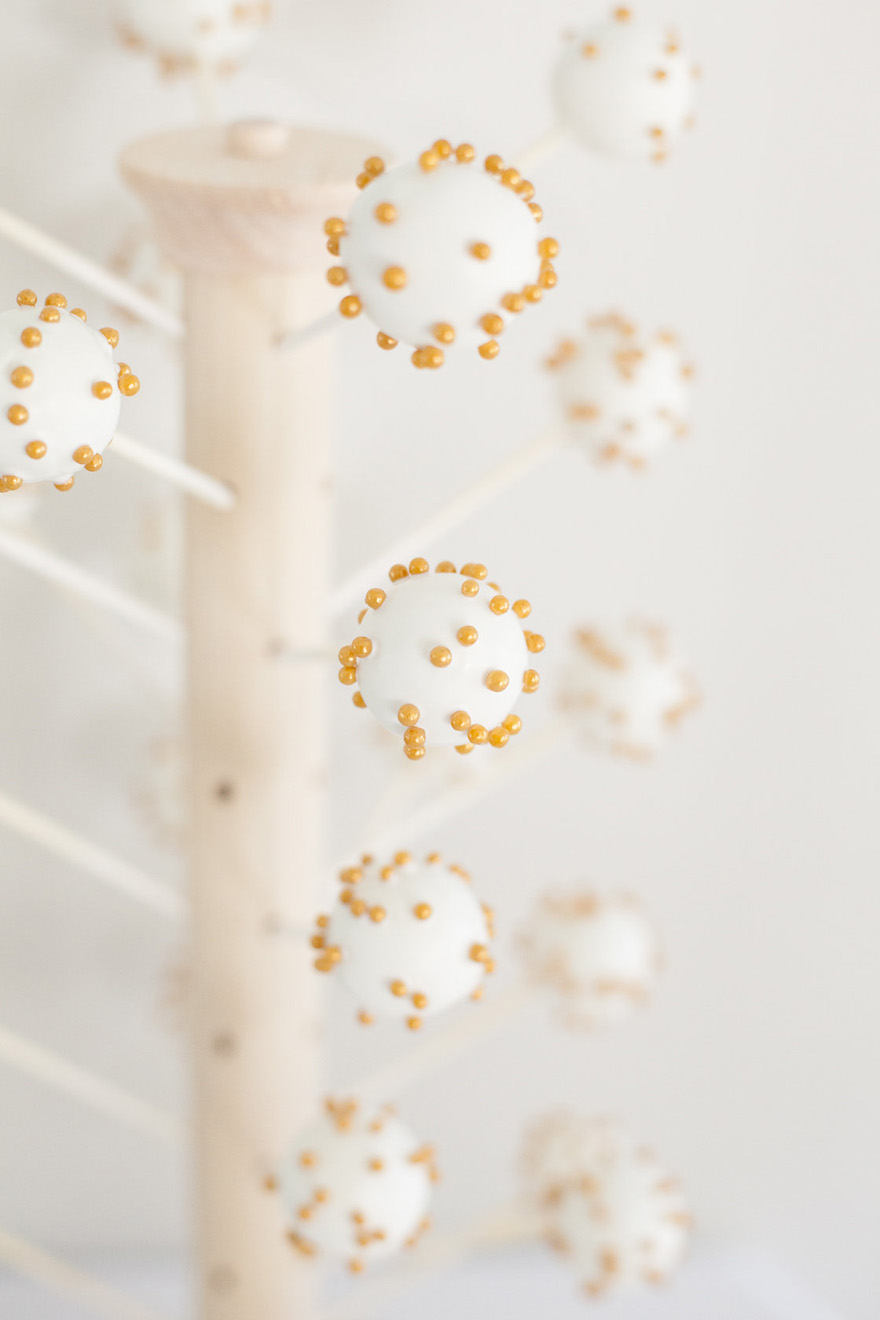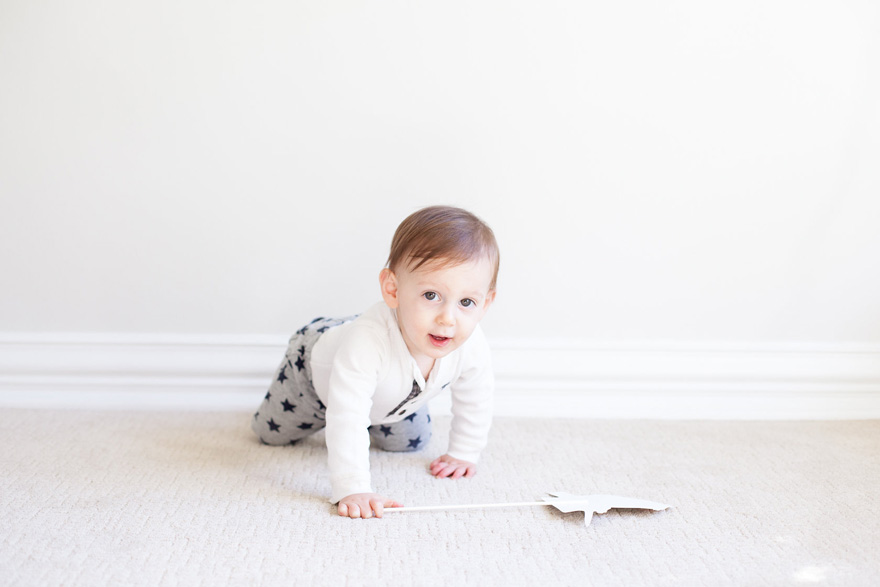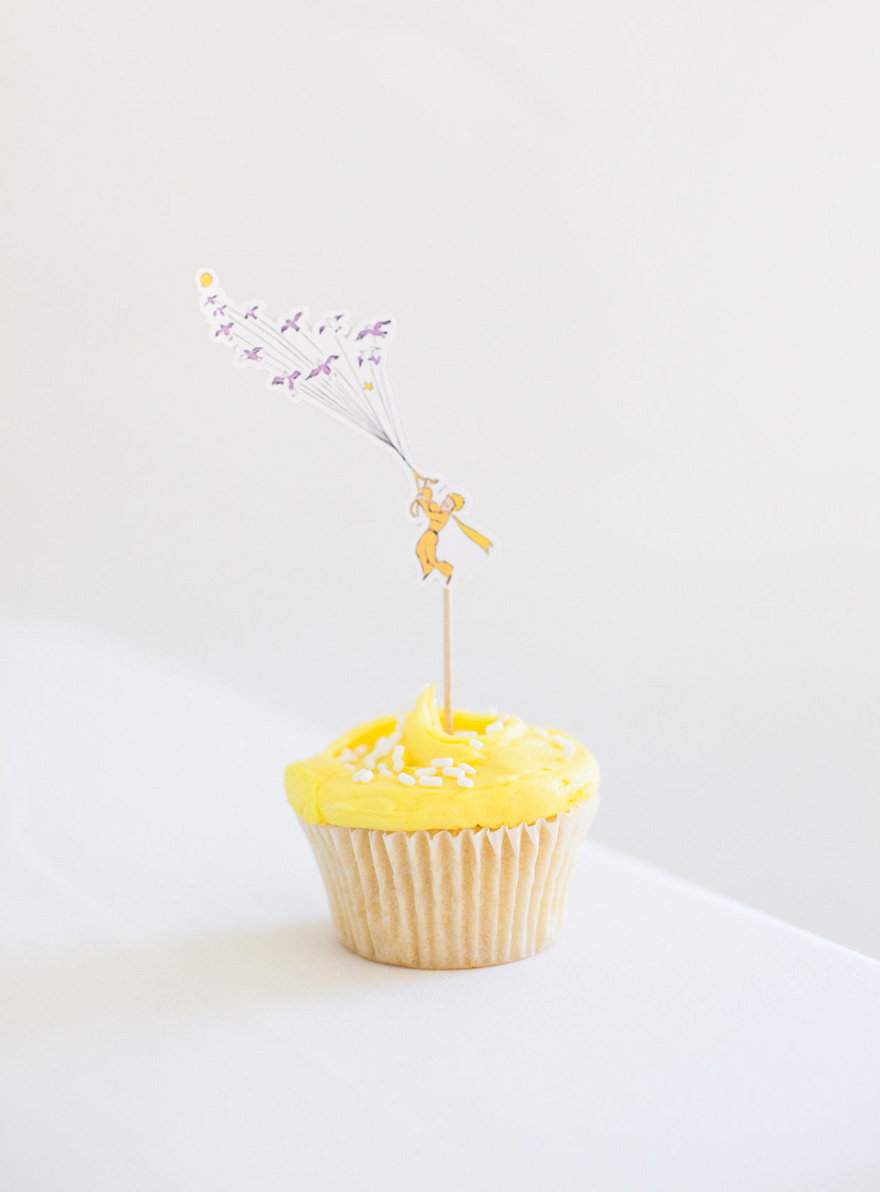 I laid out kid-friendly snacks on our kitchen table including homemade spinach banana muffins, puffs, peanut butter crackers, and fruit/veggie pouches.  A mini gold balloon banner that said "Will is One" was the main decor for the table and I added star paper straws to the cups and Le Petit Prince labels to the food and drinks.  Since Will is still allergic to dairy, he had a spinach banana muffin (which he actually still loves!) instead of a traditional smash cake.  He'll be introduced to plenty of sugary desserts down the line so I don't feel too bad about it 😉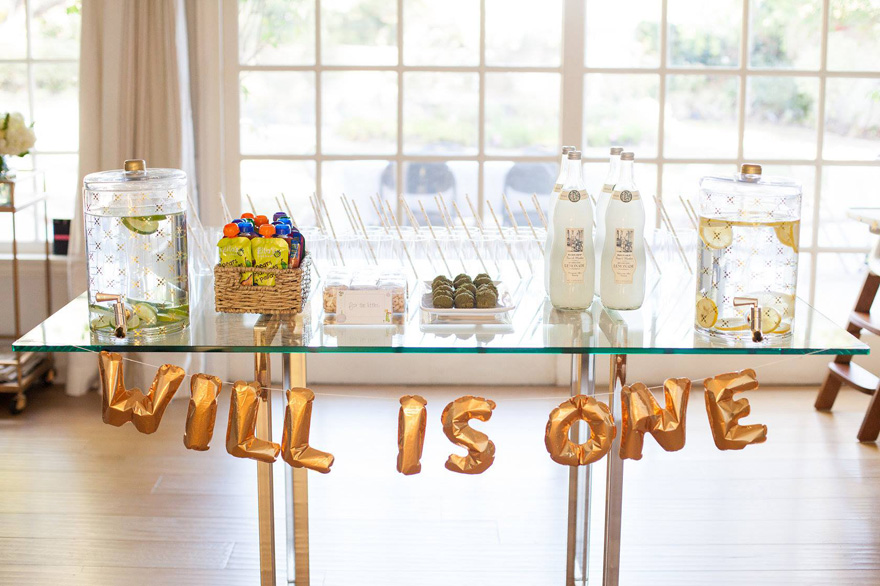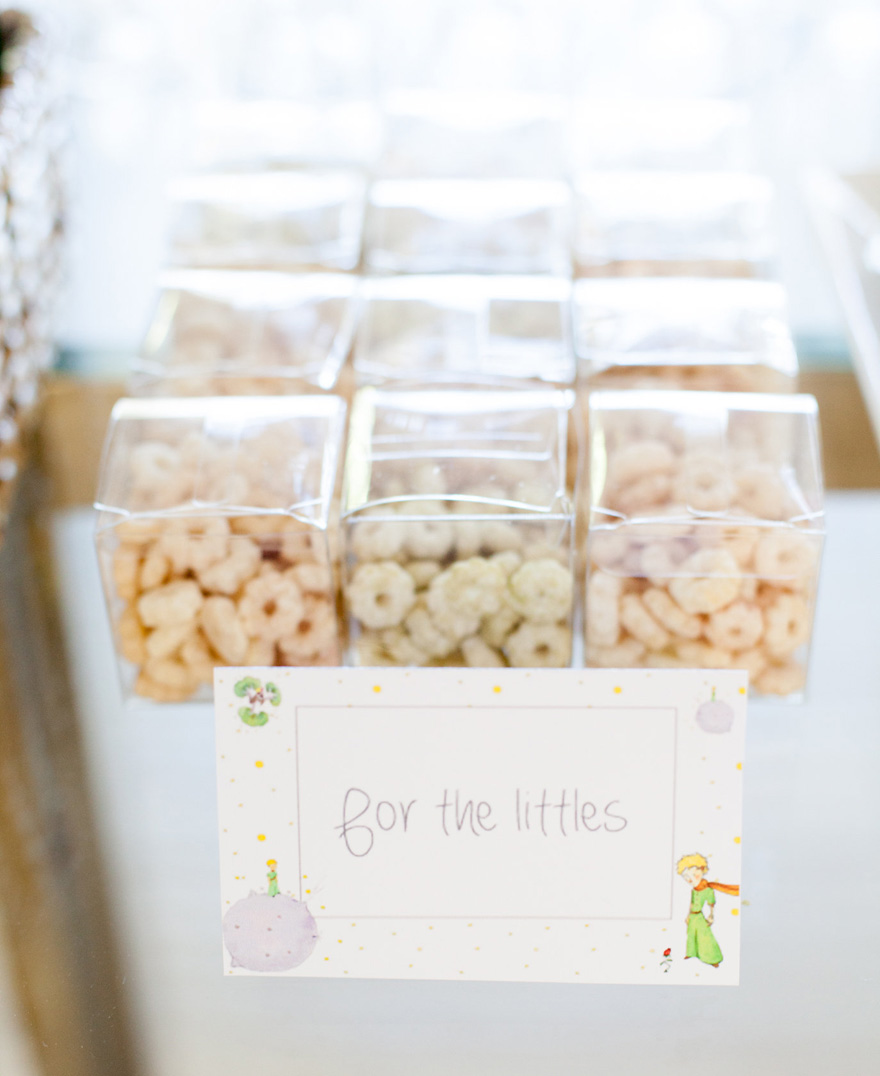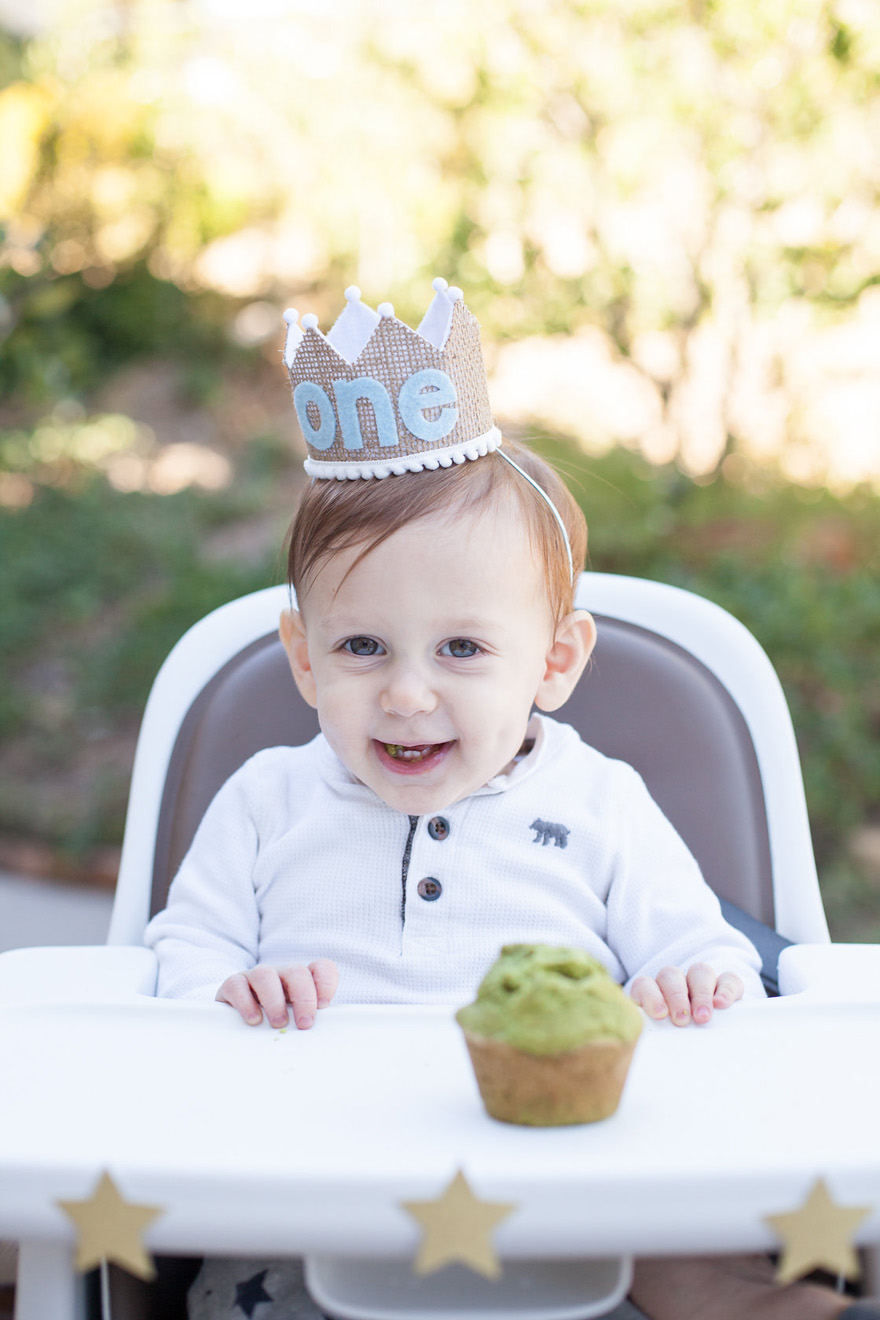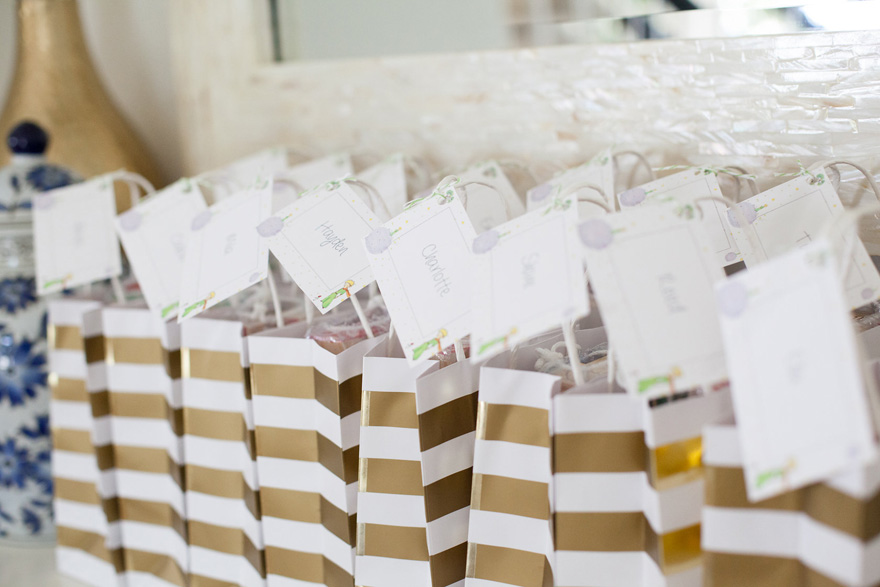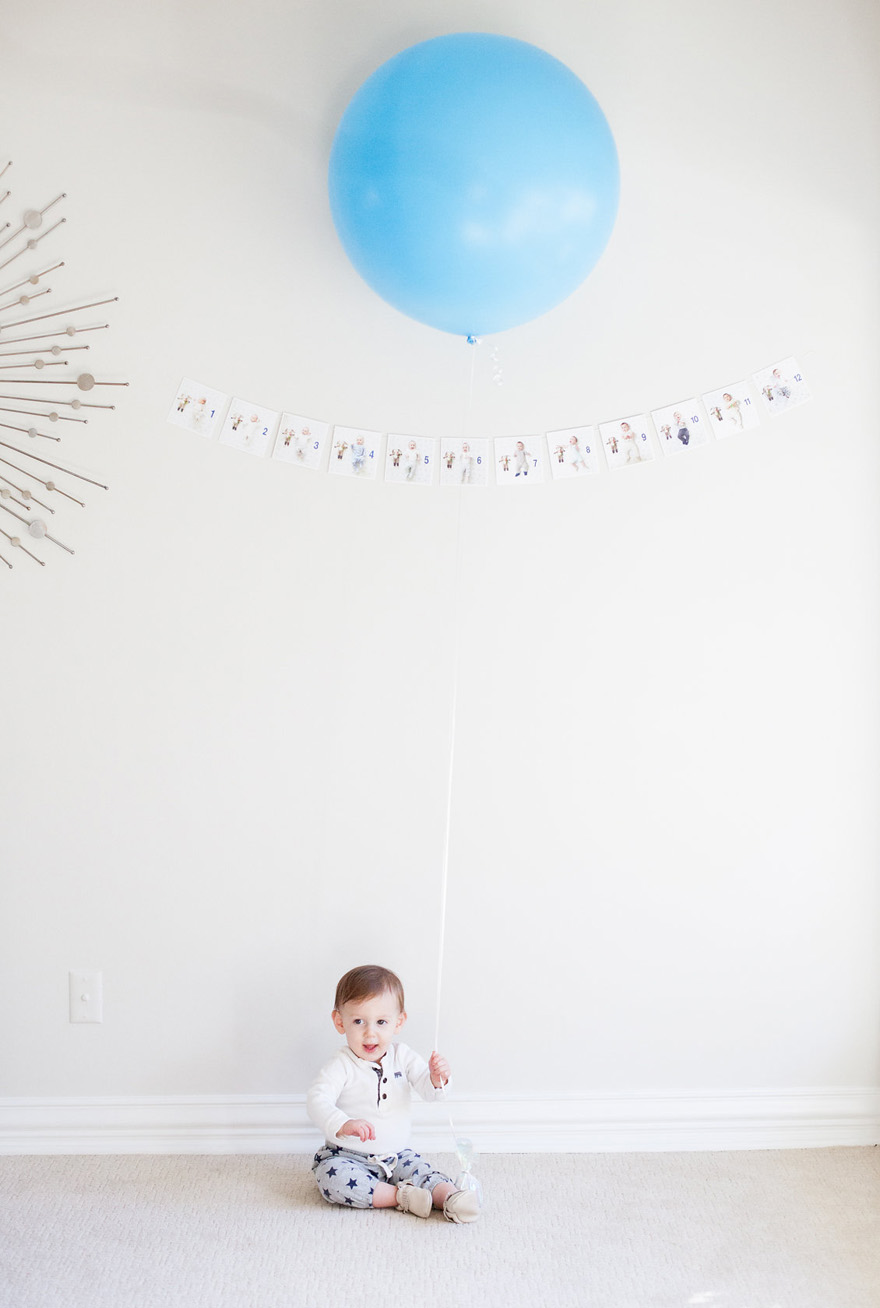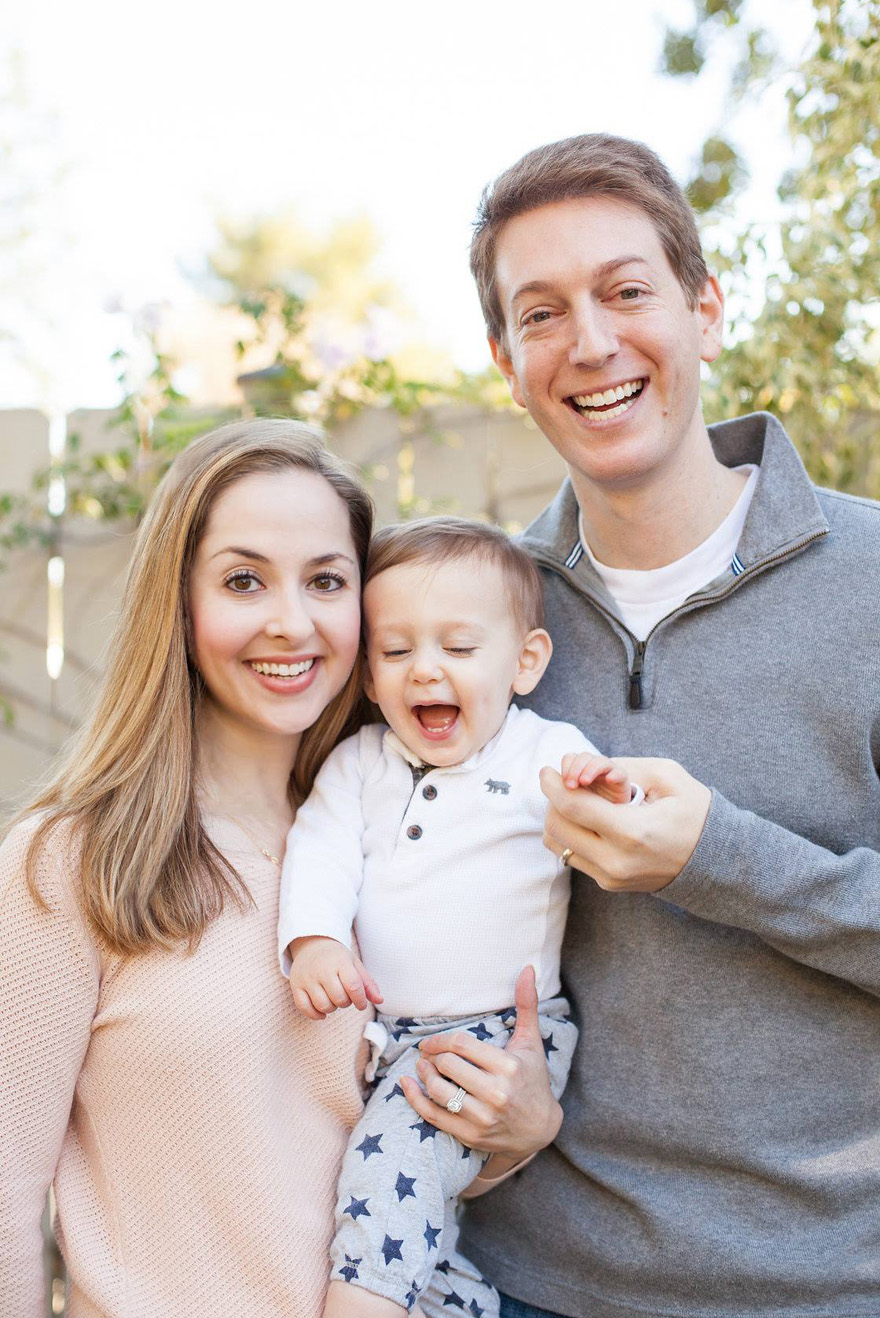 Thanks for reading about Will's Le Petit Prince first birthday party!  Check back soon for a recap on his second birthday party celebration.  I'm trying to decide how we'll celebrate his third birthday.  All suggestions are welcome!  Leave a comment and let me know your favorite kids party theme.