Weekends with kids are nothing like weekends before kids.  Gone are the days of sleeping in, leisurely brunching, aimlessly scrolling through Instagram, and binge watching the latest show on Netflix.  Instead, we're lucky if at least one of the kids sleeps past 7am and the days are usually packed with birthday parties, playdates, grocery shopping, meal prepping, cleaning, doing laundry, and any activity that would interest a 3-year-old, really.  I snapped a few photos over this holiday weekend so I thought I'd share a little weekend recap.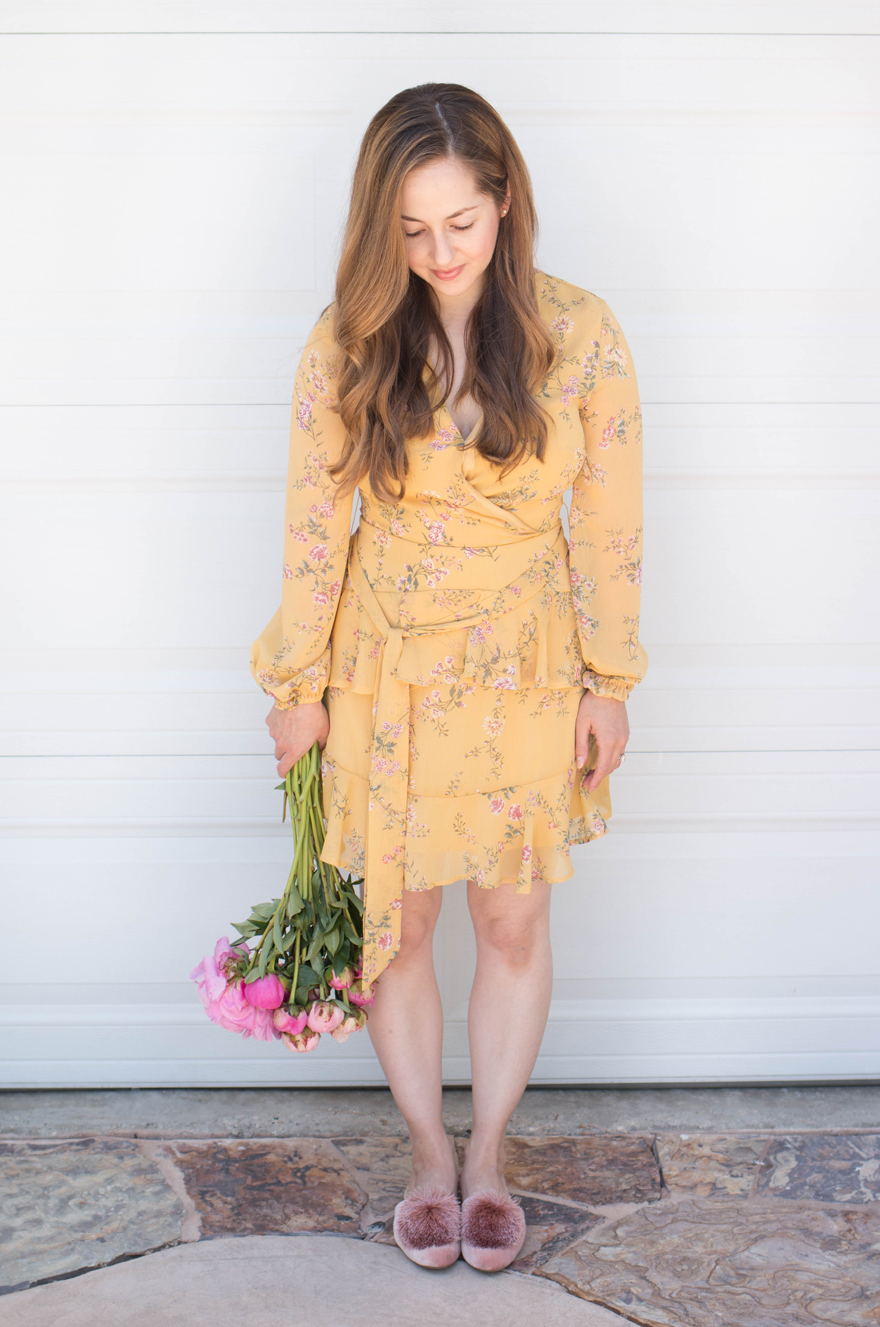 I went to a bridal shower on Saturday and since it's peony season, I had to scoop up a bunch on the way.  If you're local, Trader Joe's has some great ones!  I wore this dress with my favorite Birdies slippers.  How amazing is their new collection?!  I pretty much wore my Birdies all weekend long.
After the shower, Madeline and I went on a little ice cream date with my mom to Wanderlust Creamery.  I'm looking forward to many more special girls days ahead!
On Sunday, we went to a barbecue at our friends' house and on Memorial Day, I whipped out a quick snack idea that I thought would be fun for Will and a little something special for the holiday.  We made red, white, and blue skewers with strawberries, mini marshmallows, and blueberries.  Will, Dave, and I all had fun making (and eating) them although Will mainly just wanted to eat handfuls of blueberries.  They've been his favorite food since he was a baby.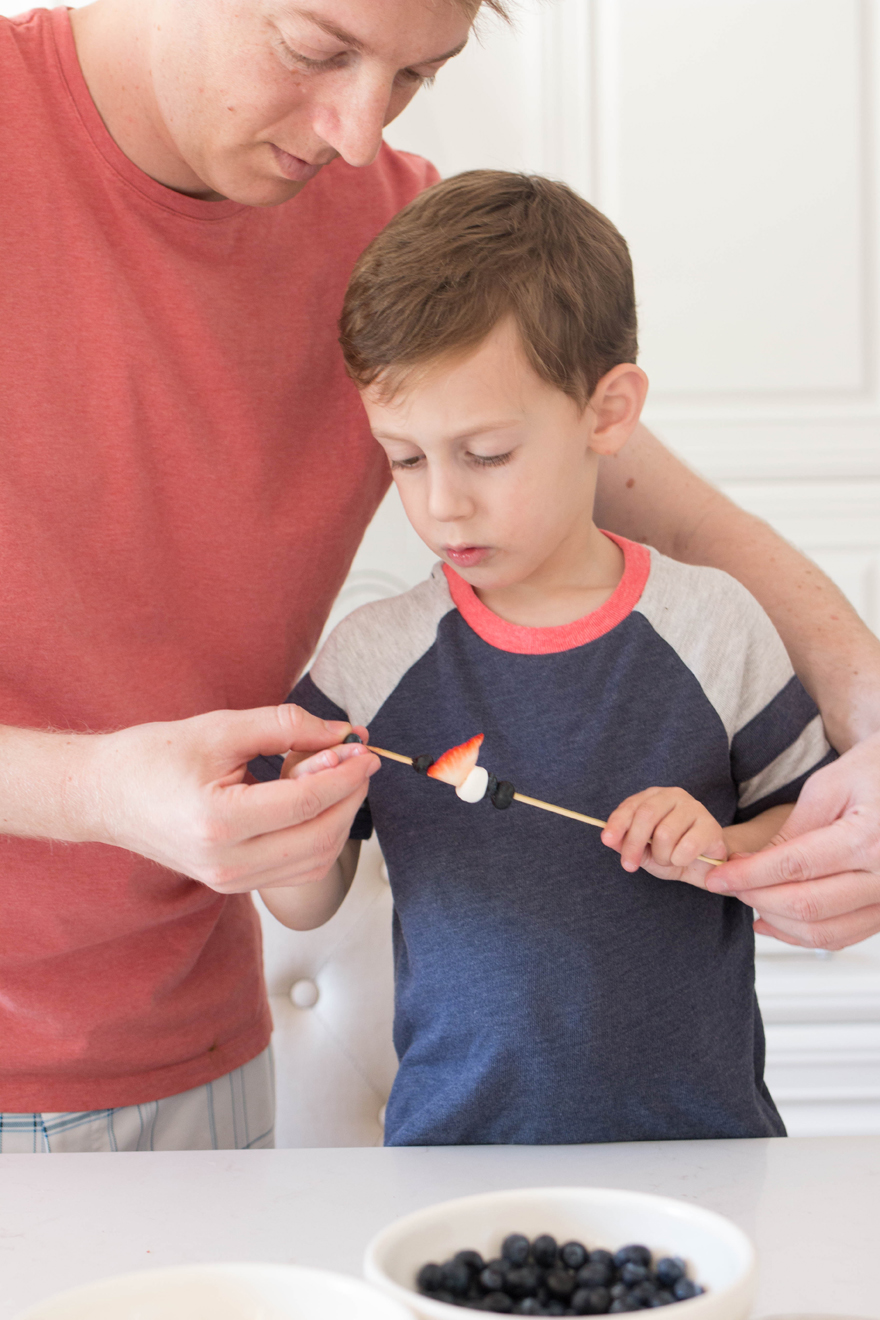 The rest of the day was spent meal prepping and getting things in order for the week.  I hope you all had a wonderful long weekend and enjoyed reading my weekend recap!
*Thank you Birdies for gifting the fabulous pair of slippers to me.  As always, all opinions are my own.