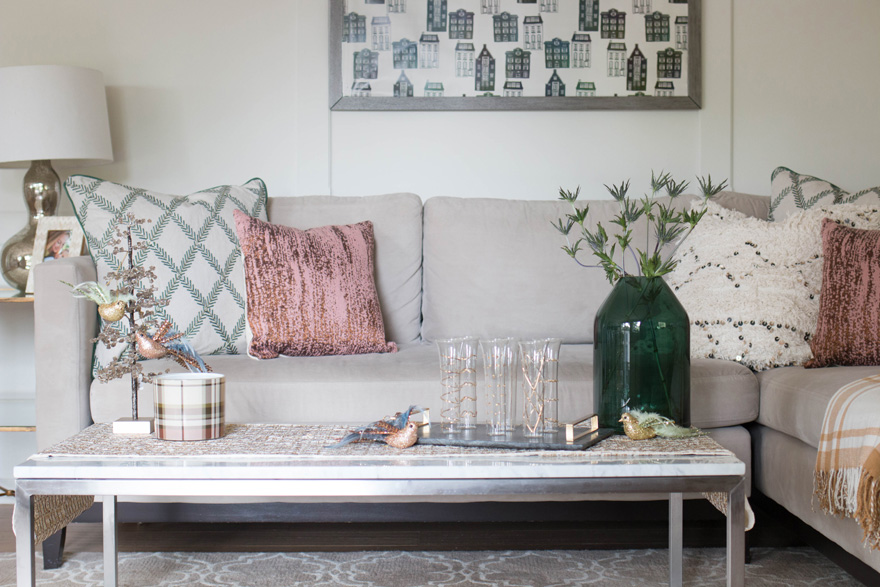 There are so many party styling and decor schemes aimed directly at Christmas or Hanukkah but today I thought I'd share a way to decorate for the holidays without being specific to just one.  The holidays are a time of family, friends, warmth, festivities, and one of my favorite things…sparkle!  So I put together a simple way to add festive holiday decor to your home.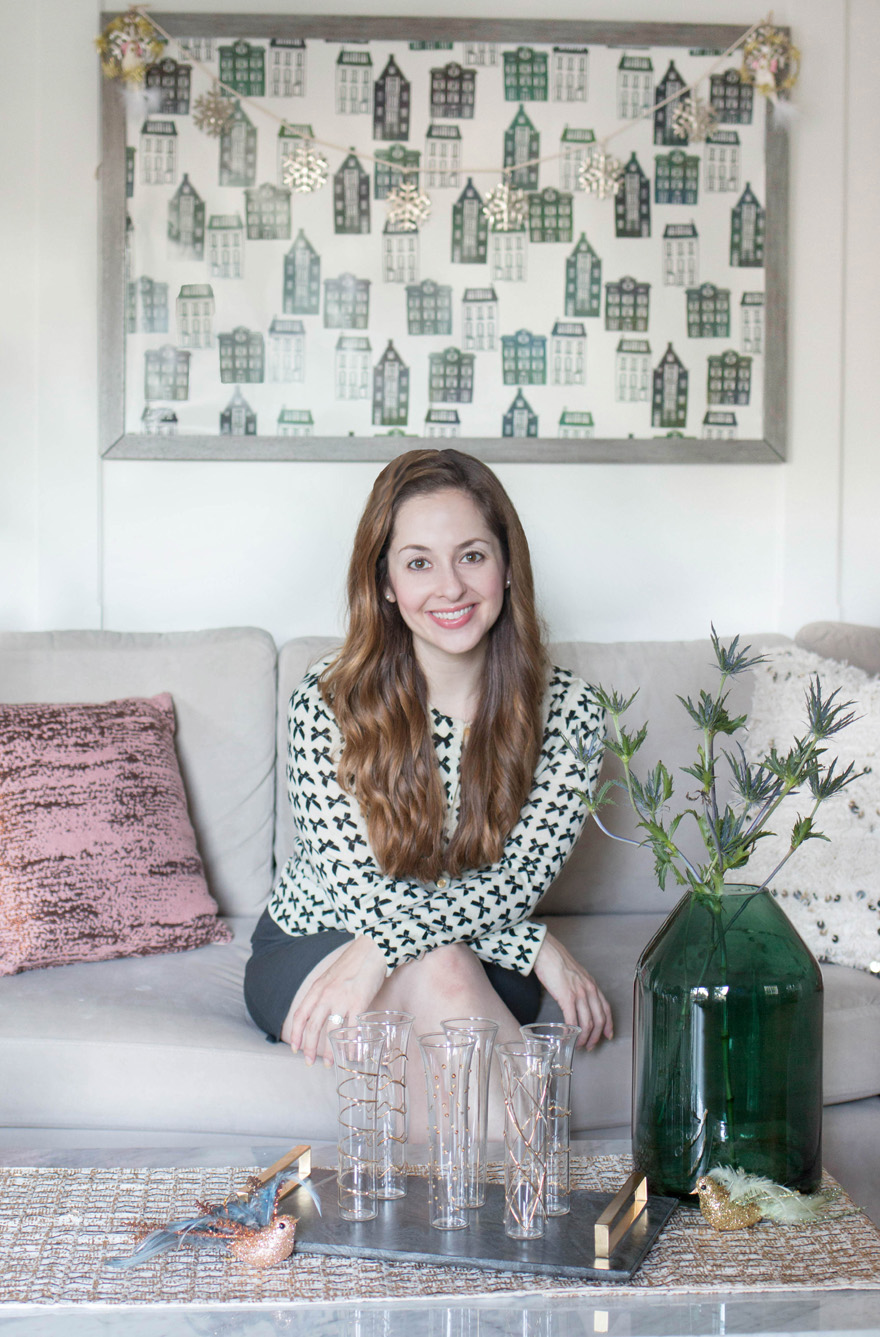 Usually, our family room has a coastal feel with lots of blues, grays, and calming tones.  But I use the holidays as my chance to bring out some warmer accents, tartan, and all that glitters!  My jumping off point for this scheme were these amazing bird ornaments from Anthropologie.  I love them so much that I decided to incorporate them into our little girl's nursery design year-round when we're done using them as holiday decor.  They're so pretty and delicate and not too Christmas-y.  They add the perfect amount of cheer and sparkle and you can hang them anywhere, not just from a tree.  I used them along side my champagne flutes, on either corner of the artwork above the sofa, and hanging from this pretty faceted tree.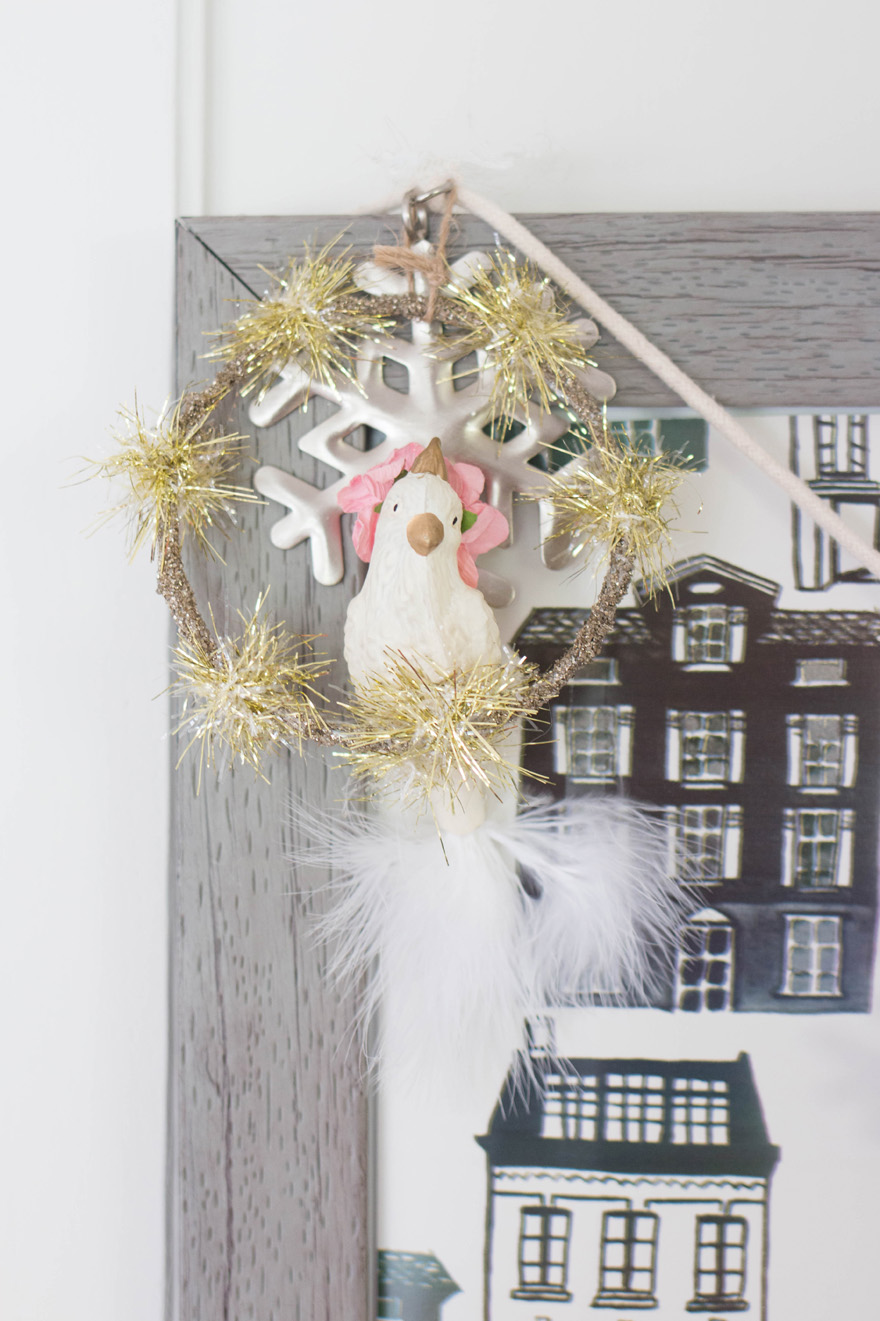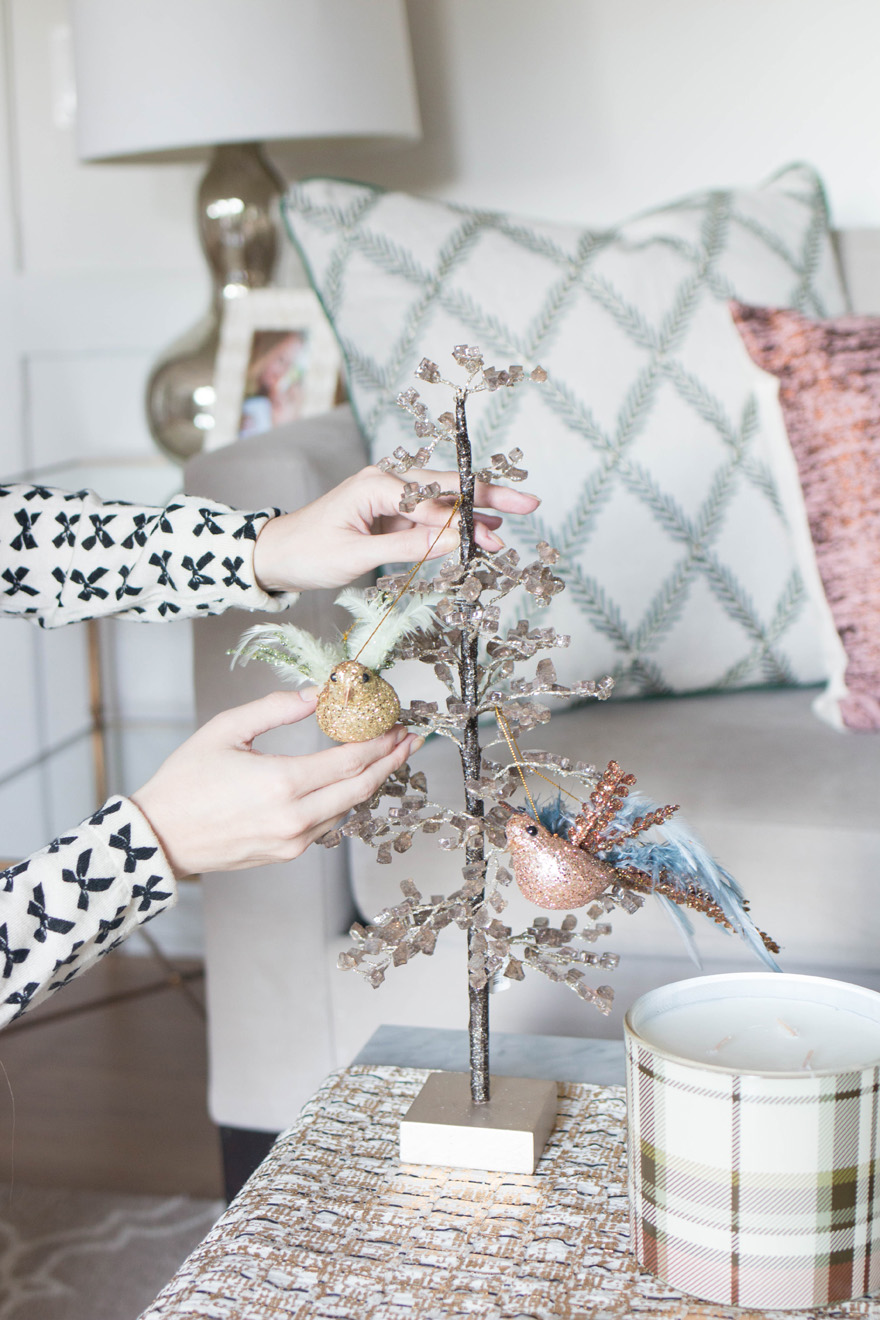 To go with the birds, I picked up this beautiful gilded table runner, this marble serving piece, this pretty emerald vase, and this tartan autumn candle.  I also found festive garland pillows by Threshold, a Moroccan sequined wedding pillow from Pottery Barn, and pink and copper pillows from Target.  The throw blanket is borrowed from our entryway basket and for an easy DIY, I taped holiday wrapping paper over our artwork.  Over the wrapping paper, I draped this snowflake garland for a winter-y look.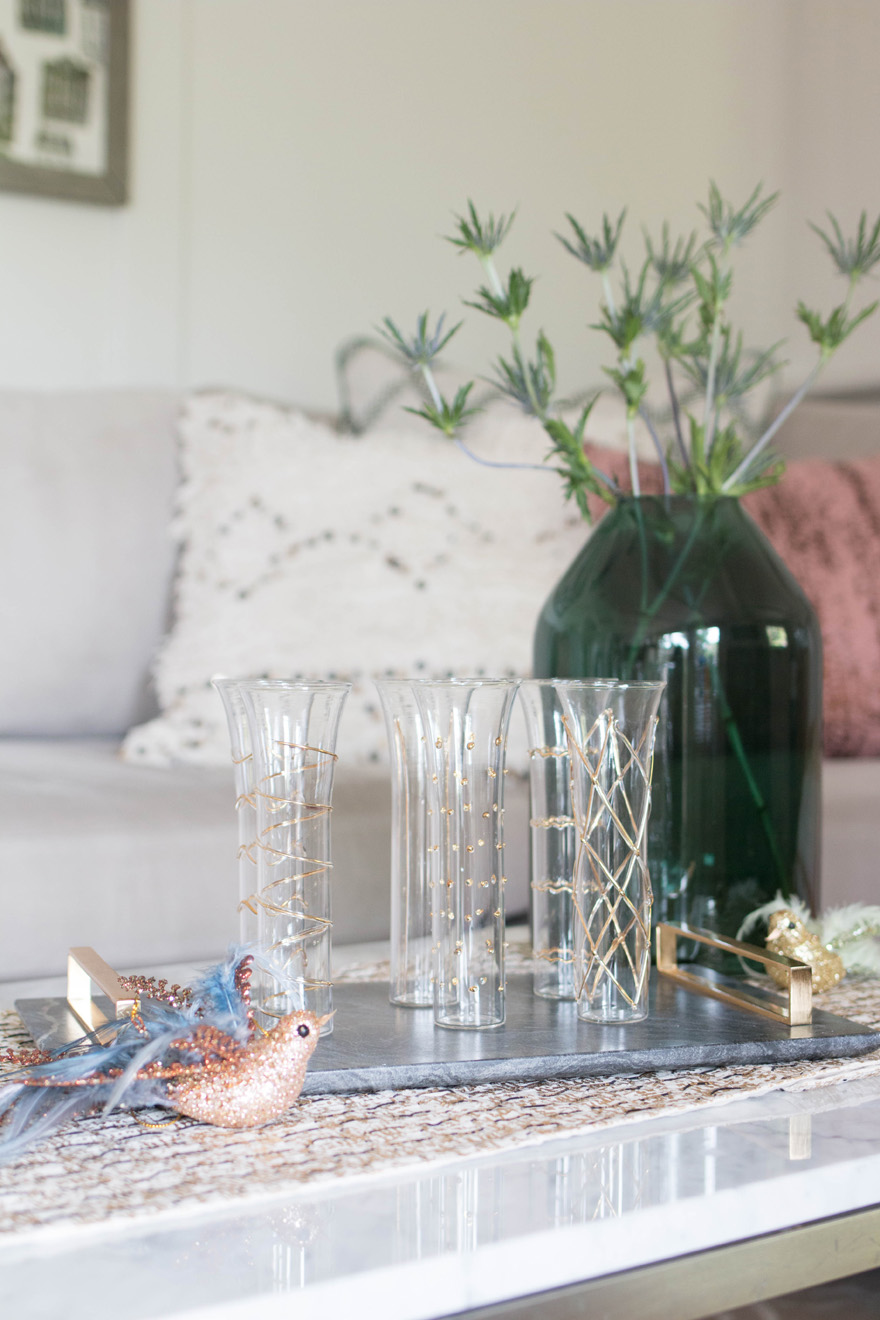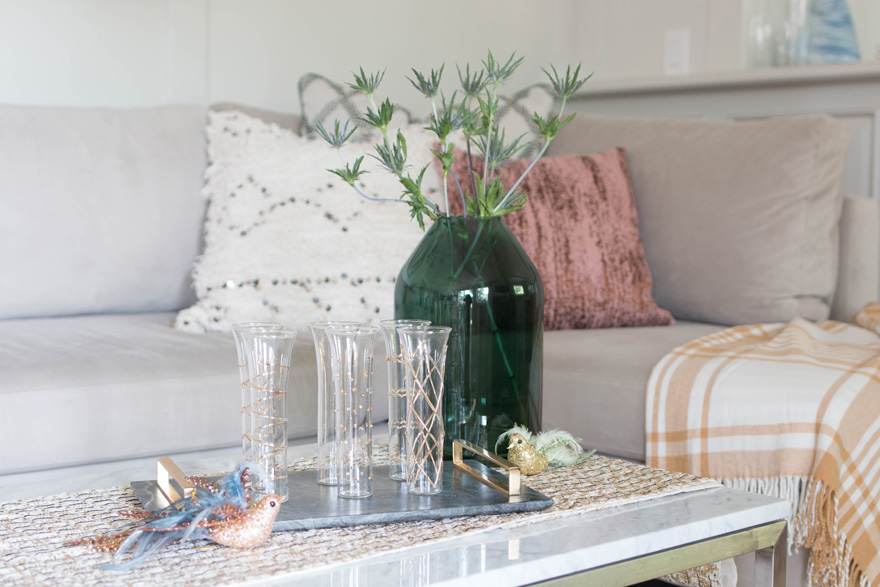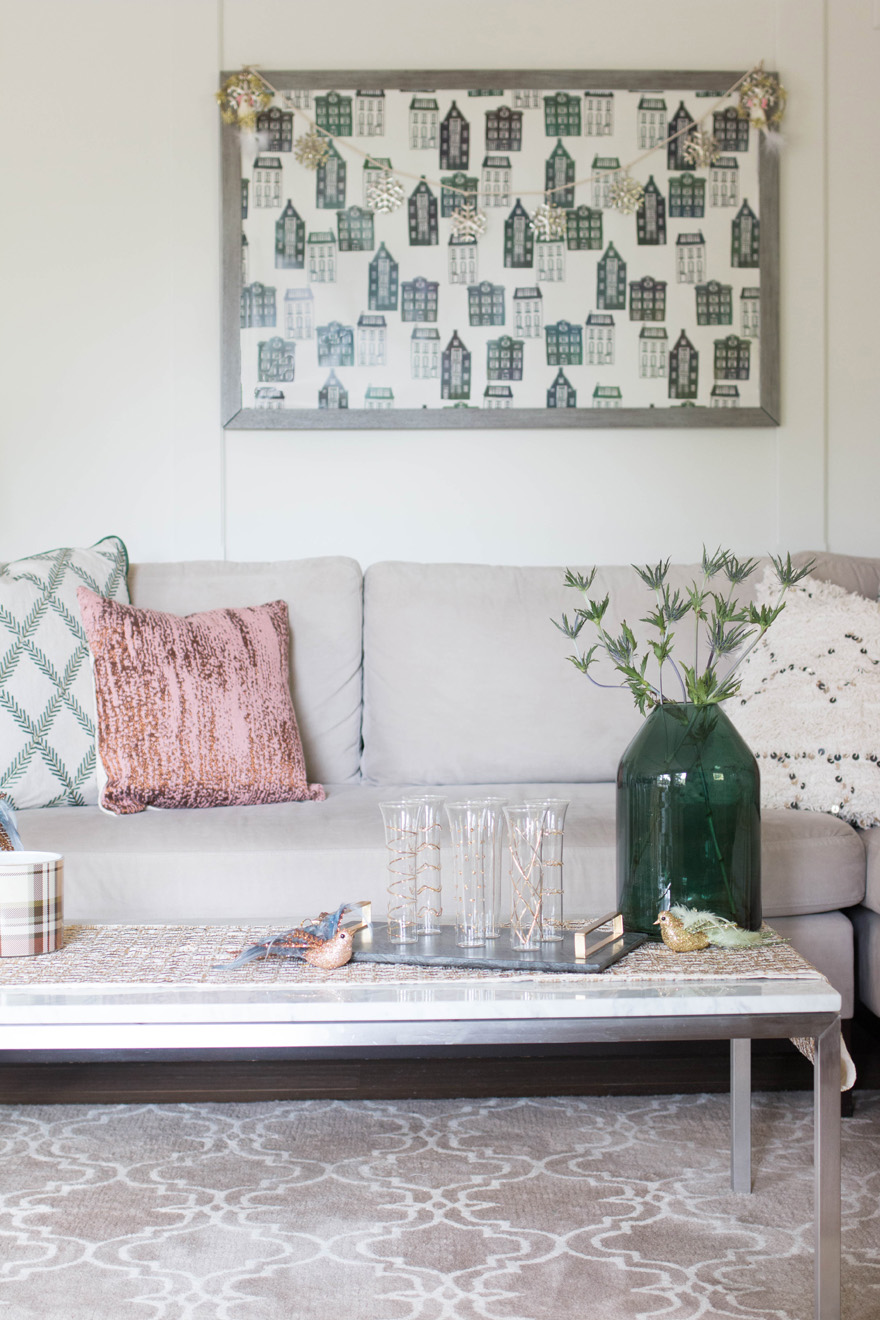 Putting together this festive holiday decor for our family room was so simple and added just the right amount of cheer.  I'm looking forward to enjoying it for the rest of the holiday season!  If you're not quite ready for holiday decorating yet, check out my fall decor here and here that would be perfect for Thanksgiving.