In case you haven't noticed from this post, this post, or my incessant ramblings on Instagram, I have a thing for fall.  In order to hold onto this time of year and celebrate the season on the daily, I decided to add fall kitchen decor to our home.  Our kitchen is open to the family room so the touches of fall can be seen from every part of our main living area.  Similar to our fall front porch decor, our fall kitchen decor makes me happy every time I walk into the room.
My inspiration for the scheme was this olive branch runner.  I love the muted purple tones in the olives next to the greenery of the branches.  I knew I wanted to accent it with copper pieces, some natural wood, olive branches from our backyard, and a bit more purple– a slightly unexpected tone to the usual reds and oranges of fall.  I picked up these cloth napkins in Dusky Violet and hung them alongside my buffalo check dishtowels.  The copper canisters, tiered dessert stand, and tea kettle were all HomeGoods finds.  The final touch to the space was this coppery-orange wreath that I hung on the vent hood.  I added some olive branch leaves to it to tie the look together.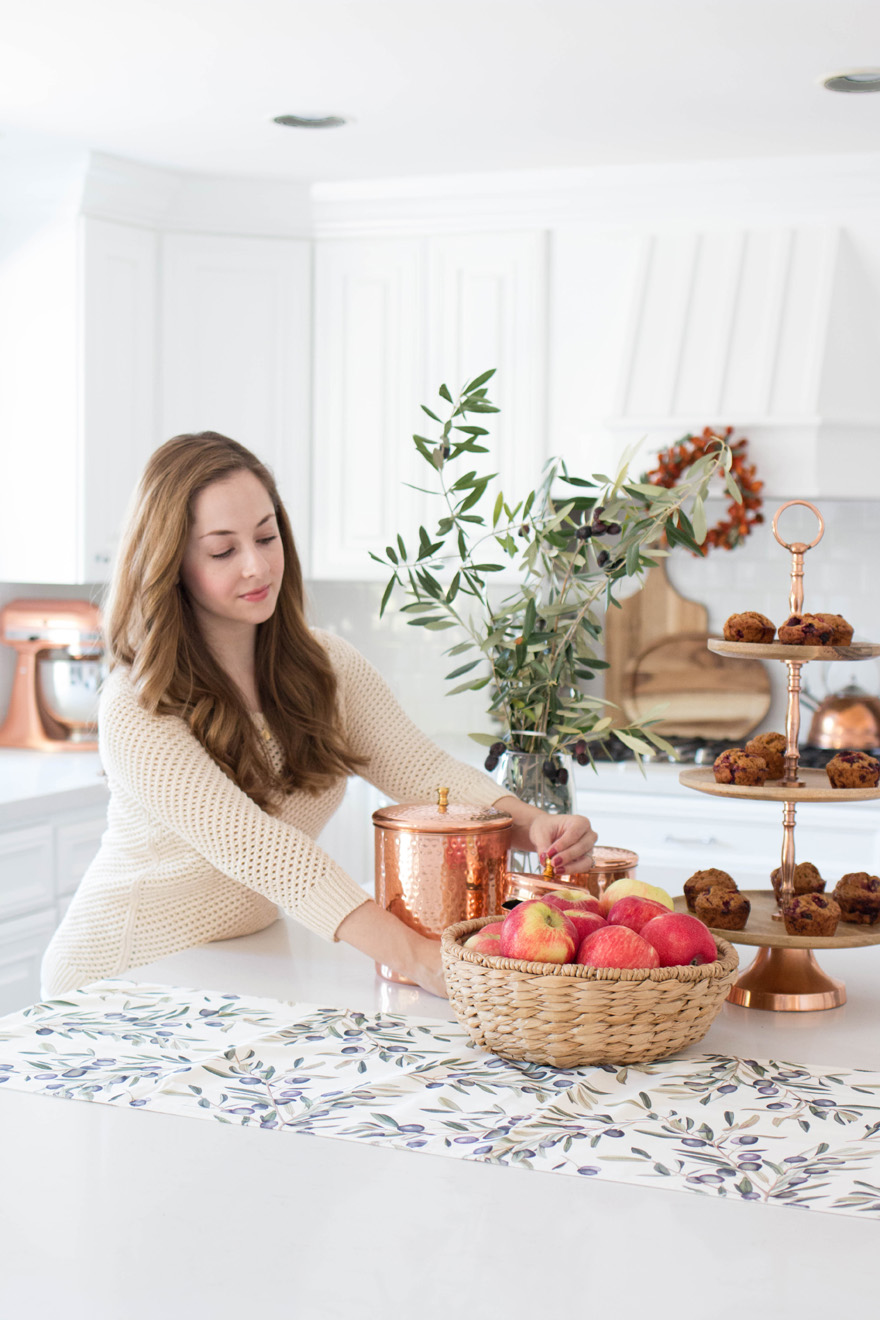 The recipe for the muffins displayed on the tiered dessert stand can be found here.  I just love our subtle fall kitchen decor!  I hope it has inspired you to add some fall touches to your home as well.