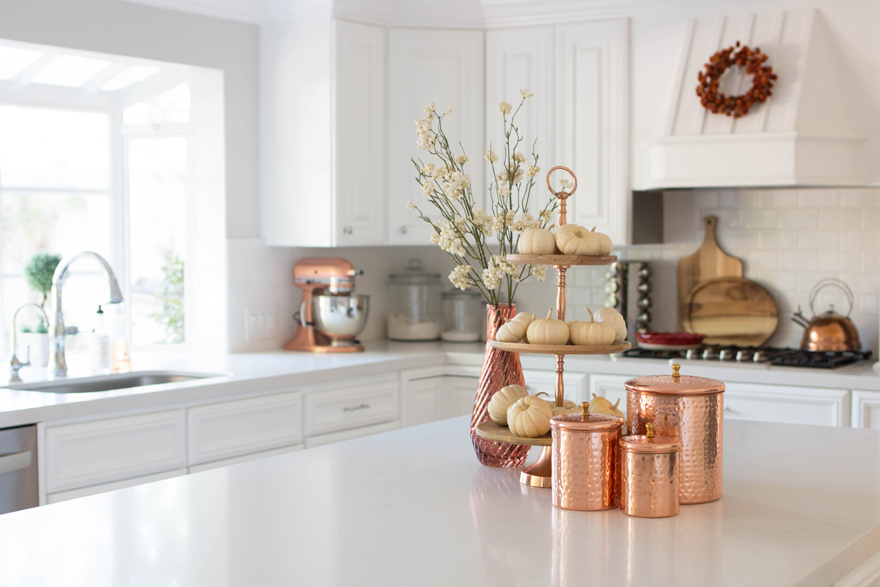 Every year, I like to add touches of fall to our home for the season starting with the front porch and followed by the kitchen.  It's my favorite time of year and having daily reminders of autumn throughout the house just makes me so happy.  You can see our fall kitchen decor from last year, here and our front porch from last year, here.  This year, I pulled out some of the same decorative accents for the kitchen and kept it simple.  I love my copper pieces and will use them for years to come.  The tea kettle and stand mixer are permanent fixtures in the kitchen but the 3-tier dessert stand and hammered canisters are saved for certain occasions like seasonal decorating.
The mini dried wreathe in the prettiest shades of amber was a find from last year and I hung it on the vent hood with a removable hook.  I topped the copper dessert stand with a bunch of mini white pumpkins and love how such a simple display makes for a beautiful seasonal statement and a couple little cinnamon brooms make the kitchen smell heavenly.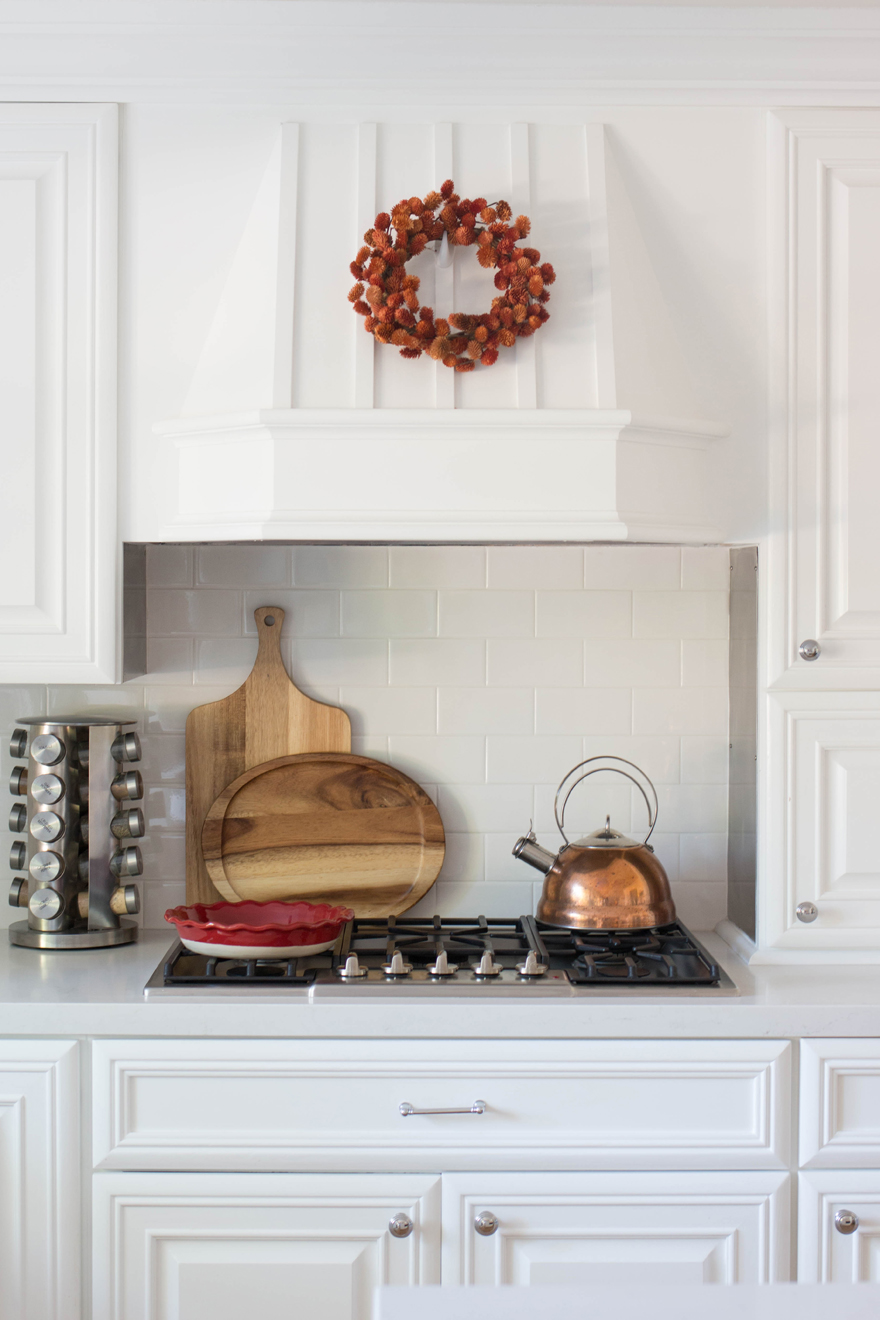 I found this vase and faux florals at Target and although you can't beat fresh flowers, it's been nice to not have to worry about keeping an arrangement alive.  Plus, it matches the wreathe that I hung on our front door this year.  The set of canisters was a Homegoods find that I couldn't pass up.  Hammered copper with brass knobs?  Yes please!
I borrowed the neutral plaid throw from our entryway to drape on one of the counter stools to complete the look.  I really didn't do much to the space this year but that just goes to show that adding bits of fall kitchen decor can transform the feel of the room.  And I'm all for anything that savors this season.