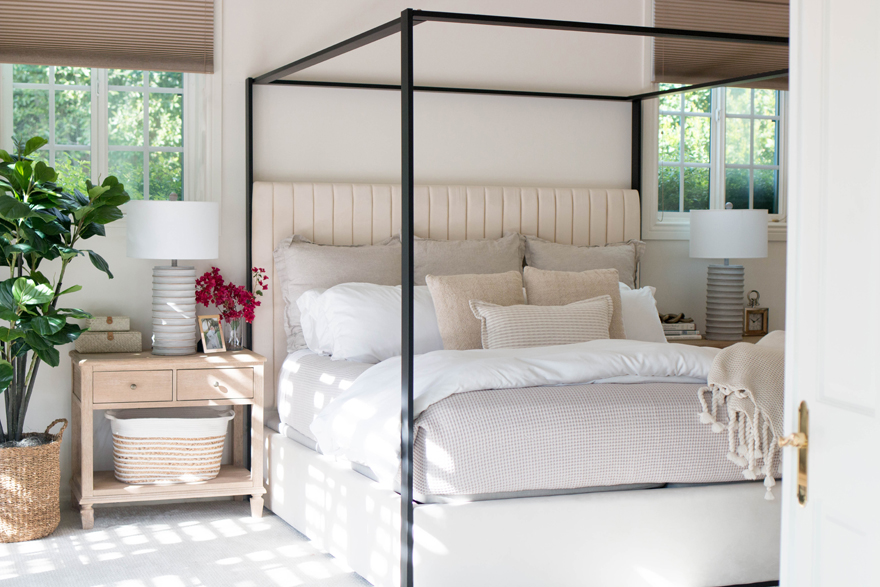 My sister and brother-in-law recently purchased their first home and I could not be happier for them. I'm also thrilled to have them closer to us now! The house had great bones and is in an amazing neighborhood but was ready for some cosmetic changes. They have great taste– they wanted to incorporate a neutral palette, black accents, and textural and natural elements and I had so much fun making their vision come to life, starting with their boho coastal bedroom.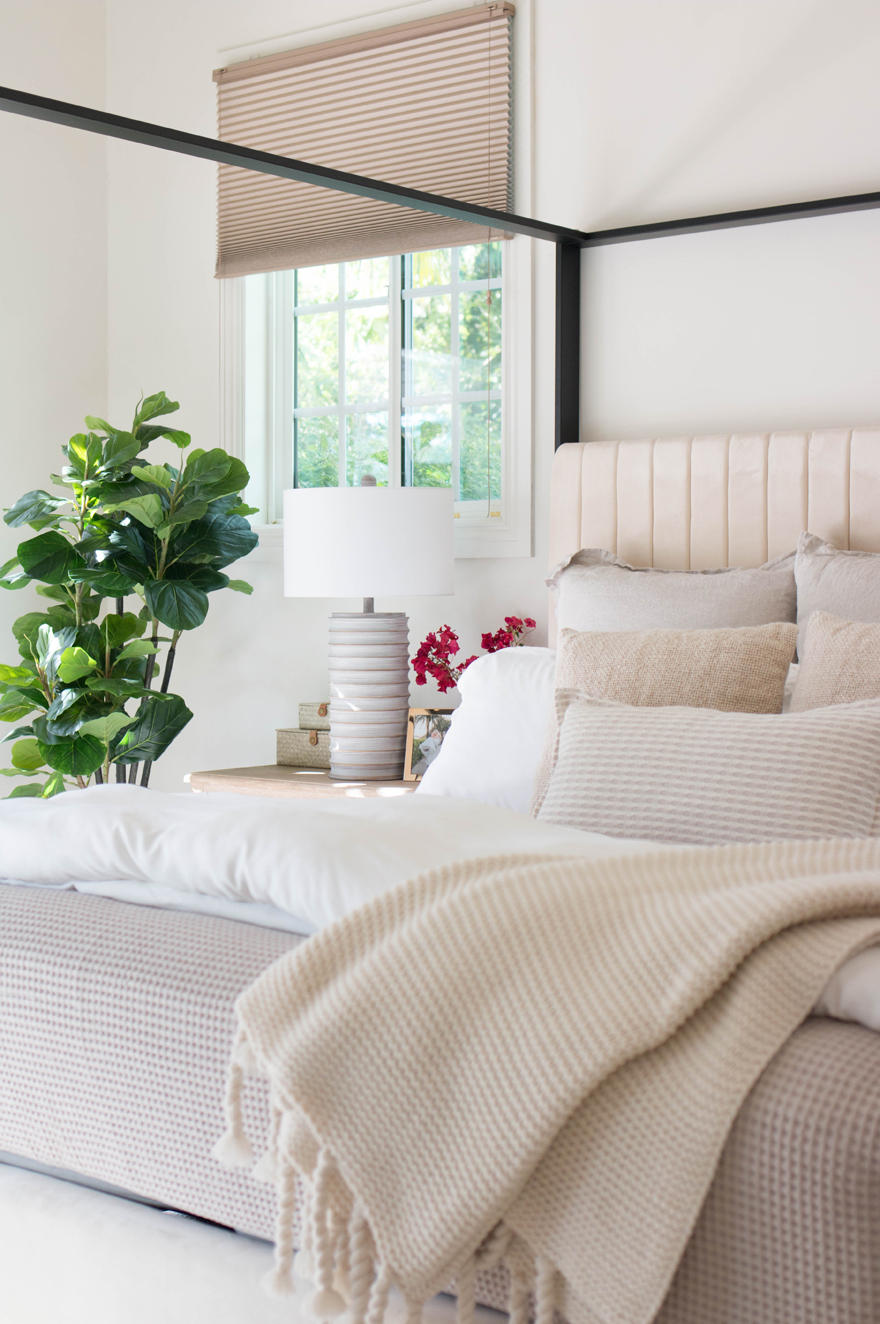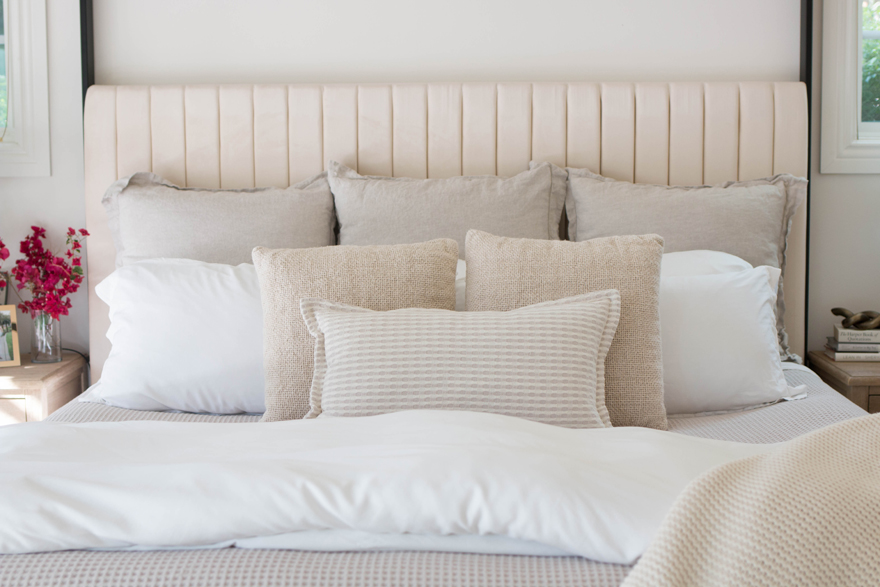 We gave the walls a fresh coat of white paint and found a beautiful matte black steel canopy bed with cream velvet channel upholstery as our jumping off point for the space. From there, we went with natural wood nightstands to bring in some of those beach-y vibes, bedding in an array of textural, neutral tones, and crisp white sheets.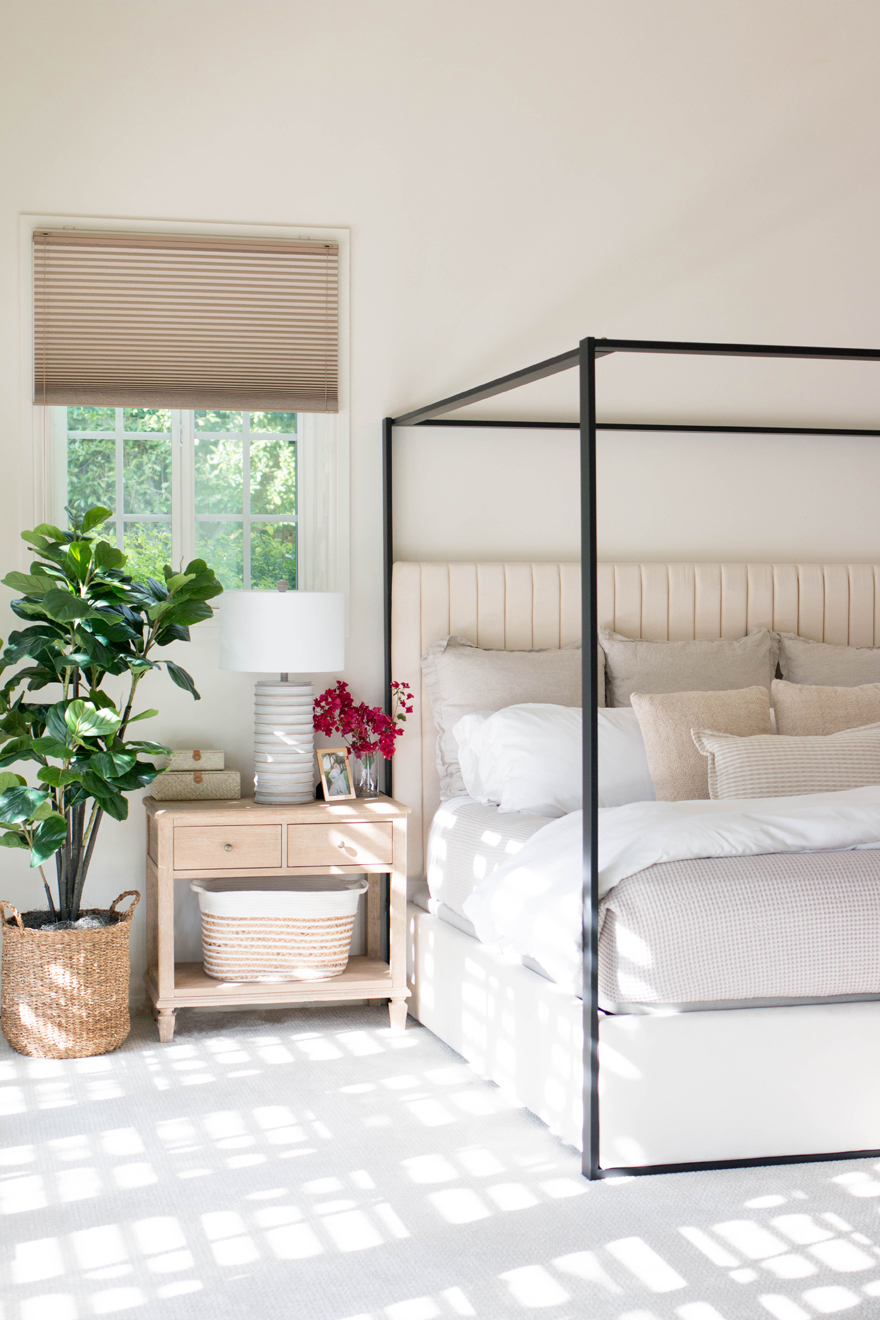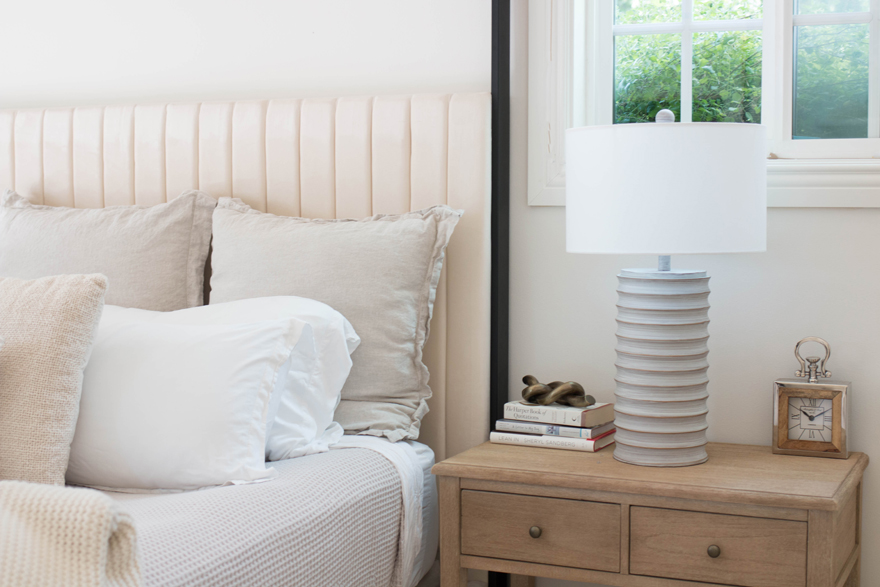 What really finishes a space are the little details. We knew we wanted some large scale, contemporary lamps for the nightstands and a faux tree for the corner. These white washed table lamps from Joss & Main were the perfect compliment to the nightstands and bed. And a faux fiddle leaf fig tree was exactly what we needed to add some greenery into the room. Joss & Main has a wide selection of really natural looking faux plants so I knew this would be a good choice.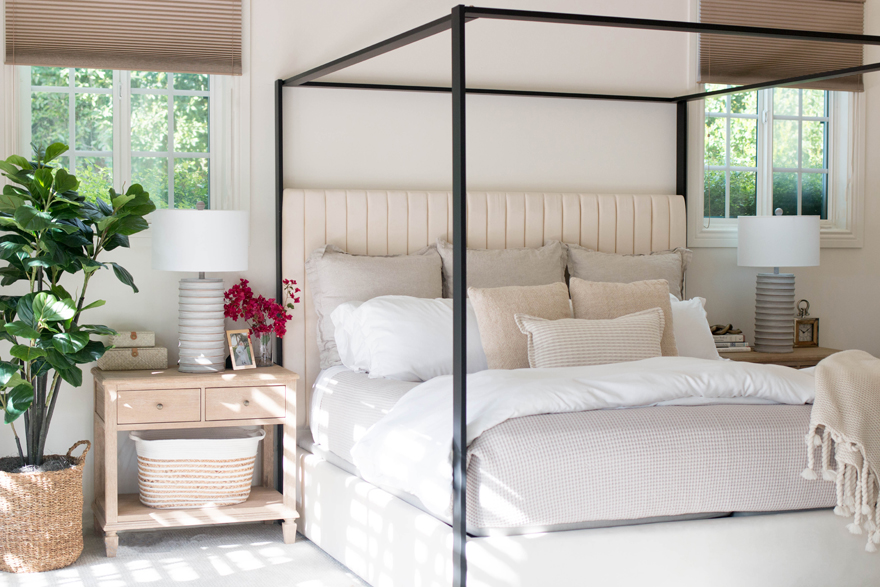 This boho coastal bedroom came together so beautifully and as you can see, it gets the prettiest light. It also has dramatic vaulted ceilings and I can't wait to get a large rattan pendant light hanging from the pretty beams! Luckily, we didn't have to do any major work in this space, just new carpet and paint. But the furnishings really turned this room into a warm, airy space for my sister and brother-in-law to enjoy for years to come.
Thank you to Joss & Main for sponsoring this post. All opinions and design choices are my own.