For Maddie's 2nd birthday, I decided to keep the celebration small– just the 4 of us, Maddie's grandparents, my sister and her husband, Dave's sister and her family, and one of Maddie's little friends. It ended up being the perfect amount of people, especially as it was the weekend before the pandemic escalated. Had we decided to do this the following weekend, we would have had to cancel. We were so happy to be able to celebrate our Madeline's 2nd birthday at home with our loved ones.
Dessert tables are our tradition for birthdays at our house. I love putting together a color scheme or theme and finding unique ways to decorate. For this one, I kept things simple– all of the desserts were from Trader Joe's with the exception of the cake that was from our favorite local bakery. I ordered the balloon garland kit and letter balloons from Amazon and just embellished the garland with some fresh greenery. I used cake stands, platters, a simple white tablecloth and a sequined runner from my collection. And I repurposed the Valentine's Day garland for the front of the table.
The party was from 3pm – 5pm so besides the desserts, we just had snacks and drinks. Cheese and crackers, crudite, chips and dip, and fruit salad were out on the kitchen island for our guests. The kids played in the playroom and in the backyard with the new playhouse and we gave out mini Bright Box Play Kits for the little ones to take home.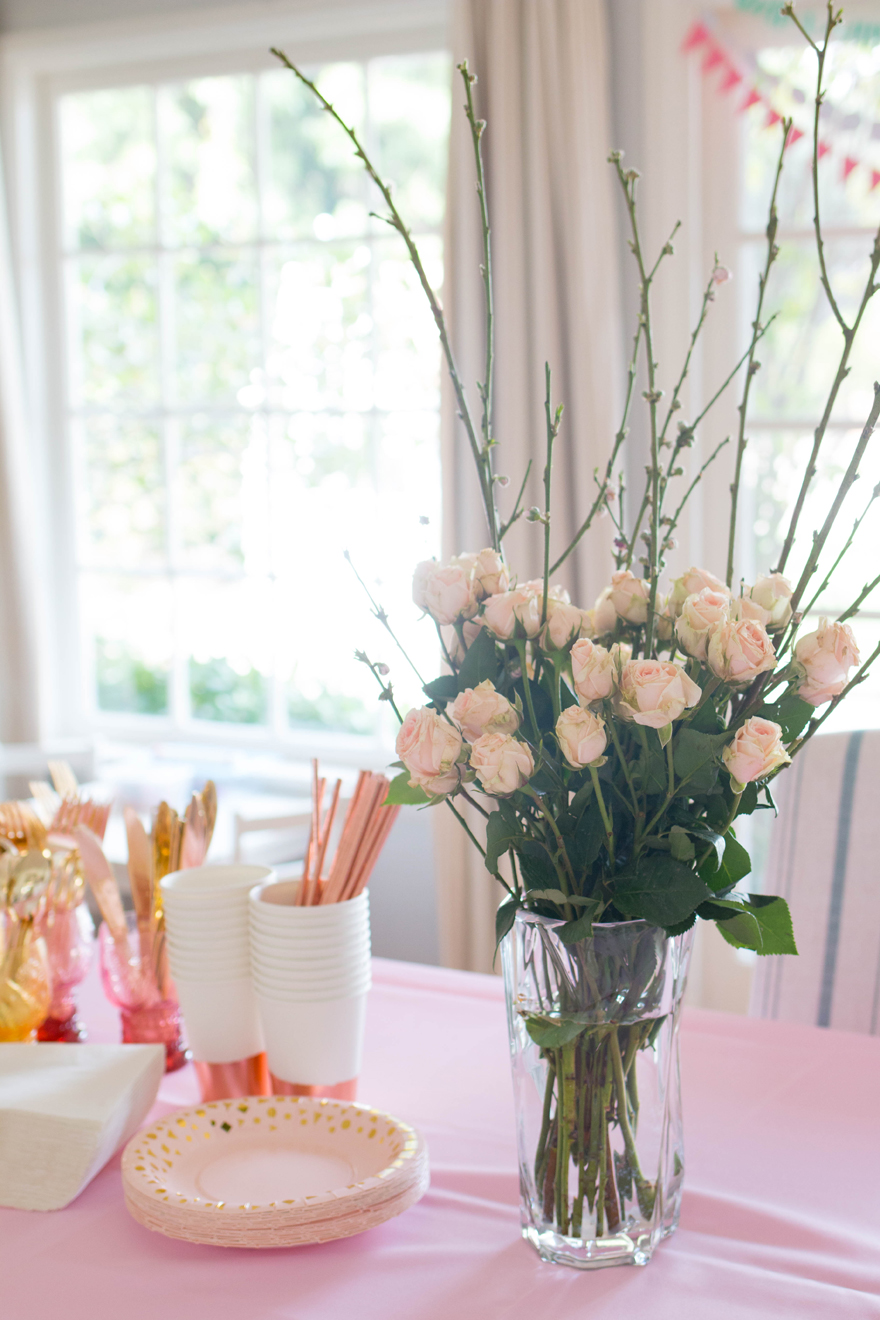 We sang happy birthday to our birthday girl and spent time with our family and friends. It was the perfect way to celebrate Madeline's 2nd birthday.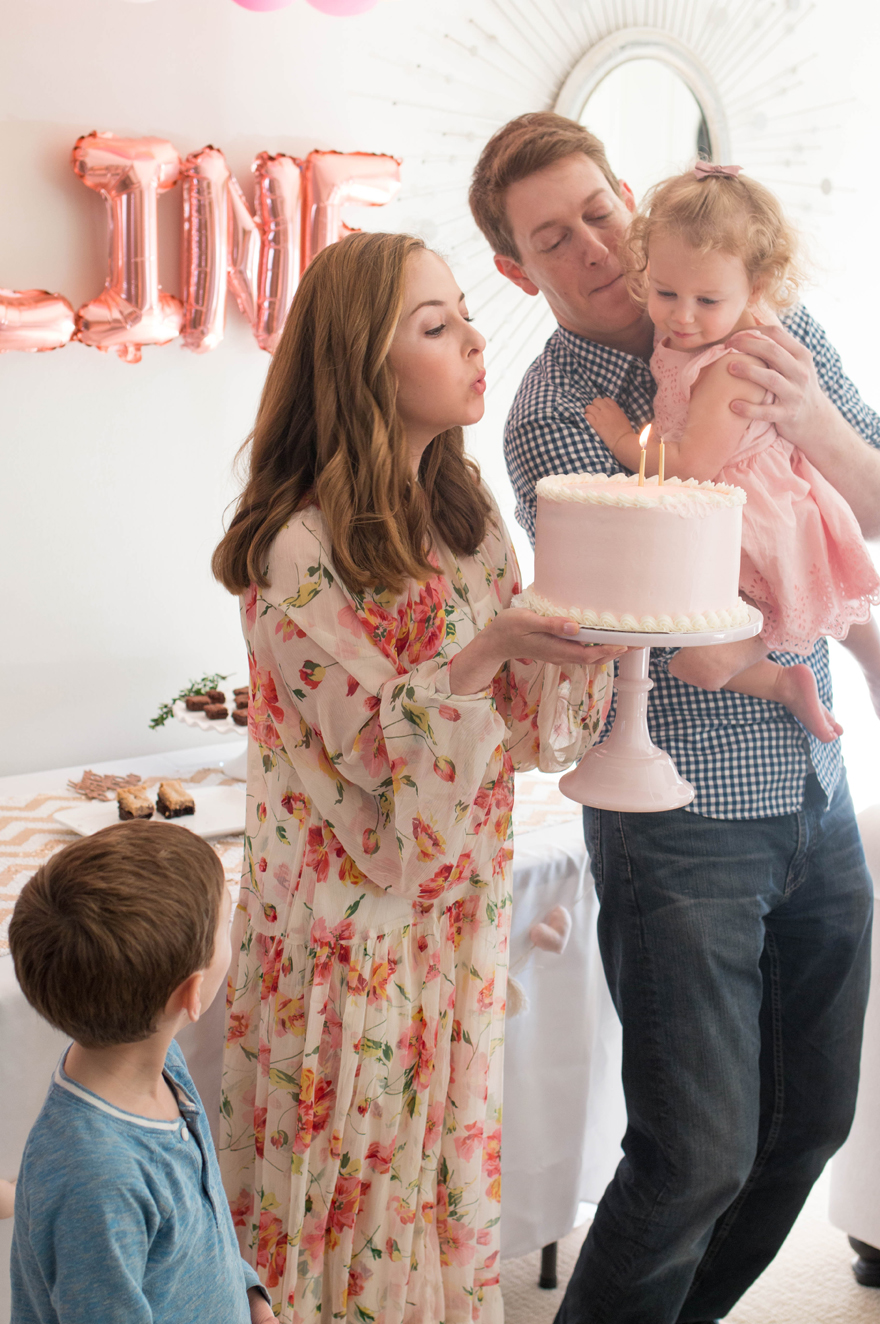 My dress can be found here and Maddie's here. If you want to check out Maddie's 1st birthday, click here. And for Will's 1st birthday here, and 2nd birthday here.