So much has been going on lately, I barely know where to begin.  Summer has been flying by and to be honest, I don't mind it– I'm a fall girl through and through and I'm ready for a break from this heat. I thought I'd share some highlights of what we've been up to lately so here is a little bit of everything– a recap of our weekend in Ojai, some of my recent design work, and my favorite new find.
My oldest friend got married at The Ojai Valley Inn last weekend so Dave, Madeline and I drove up for the night (Will stayed with my in-laws.) It was a beautiful wedding and the bride looked truly stunning in Reem Acra (if you caught my stories on Instagram, you know!)  I was a little nervous to bring Maddie with us to the ceremony, reception, and to stay overnight but she really did great. Such a good little wedding guest! I wore these gorgeous earrings (c/o) from Vivian Drew, a brand I recently discovered with which I quickly became obsessed. I have these beauties as well and all of her statement earrings truly make an outfit. I wore the pink dress that I'm wearing below to my baby sprinkle, too. I loved finding non-maternity pieces while I was pregnant that could be worn before, during, and after pregnancy.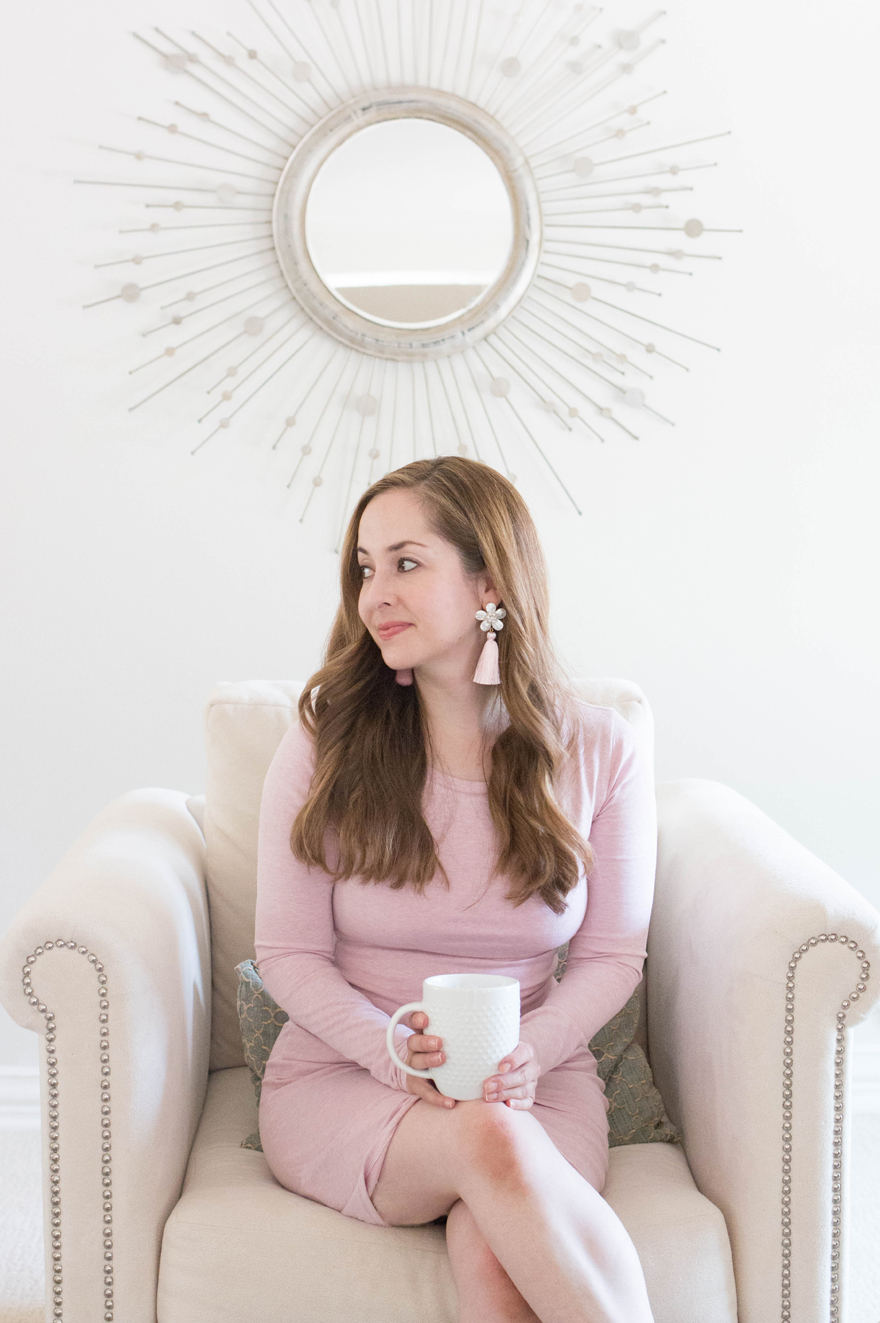 On the design side of what I've been up to lately, I finally photographed a master bedroom and little girl's room that I schemed and I'm so happy with how both spaces came together. The master bedroom has a boho chic feel with a touch of modern farmhouse from the shiplap wall. And the little girl's room is the sweetest space with a Parisian flare. I just love creating beauty in peoples's homes.
Our weekend in Ojai + my recent design work were some highlights– Will getting his tonsils out, on the other hand, was a rough point but will definitely be good in the long run. Is it too soon to say farewell to summer? Fall, I'm ready for you!