When we bought our house, Will's bathroom was completely black– it had black snake-skin printed tile covering the floor, walls, ceiling, bathtub, shower, and even the vanity.  Two things had to be done for the sake of functionality: we needed to add a proper tub and remove the non-working steam shower.  The wall jutted out from the doorway about 16″ and that area housed a vent, only allowing for a single vanity.  But there is a utility closet in the hallway on the other side of the bathroom so I thought it would be great to bump that vent into the closet so we could fit a double vanity since the bathroom is shared by 2 bedrooms. Once those practical things were done, I immediately focused on brightening up the space.  I decided on a pale aqua color for the walls (Sherwin Williams "Sea Salt,") Carrara marble hex tiles for the floor, simple white subway tiles for the tub/shower, and a white vanity with a Carrara marble top.  Here's the before picture that was taken for Will's bathroom renovation before and after:
And here are the after pictures: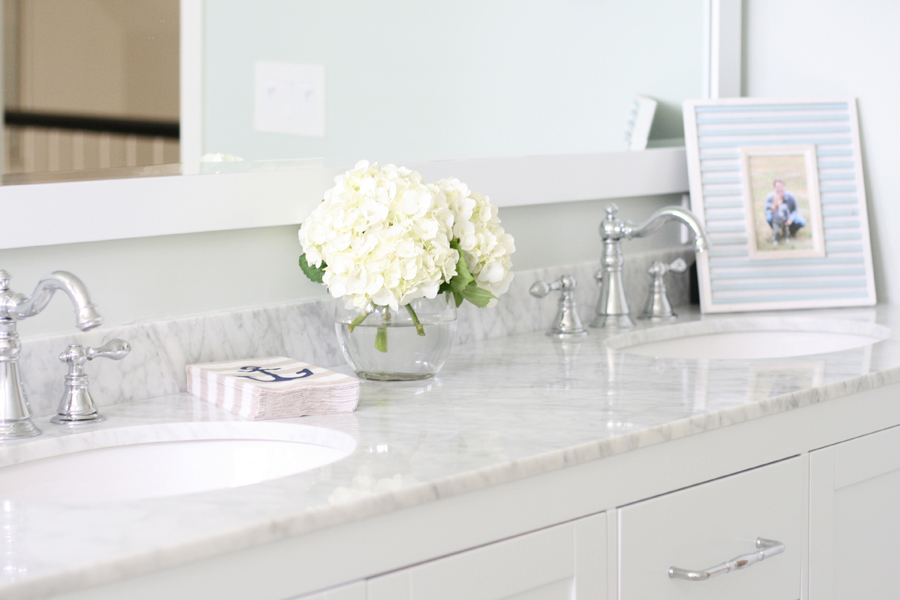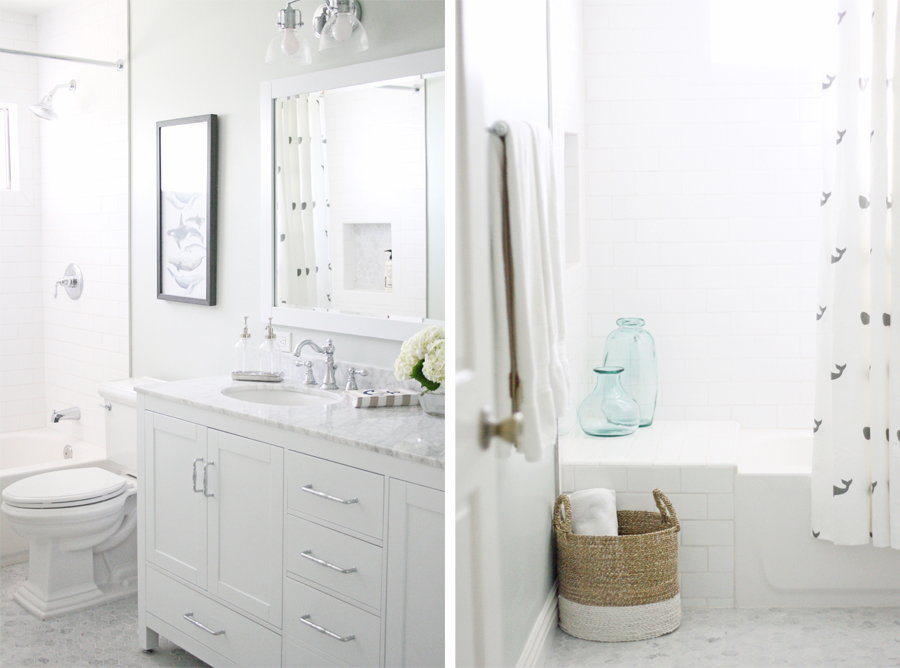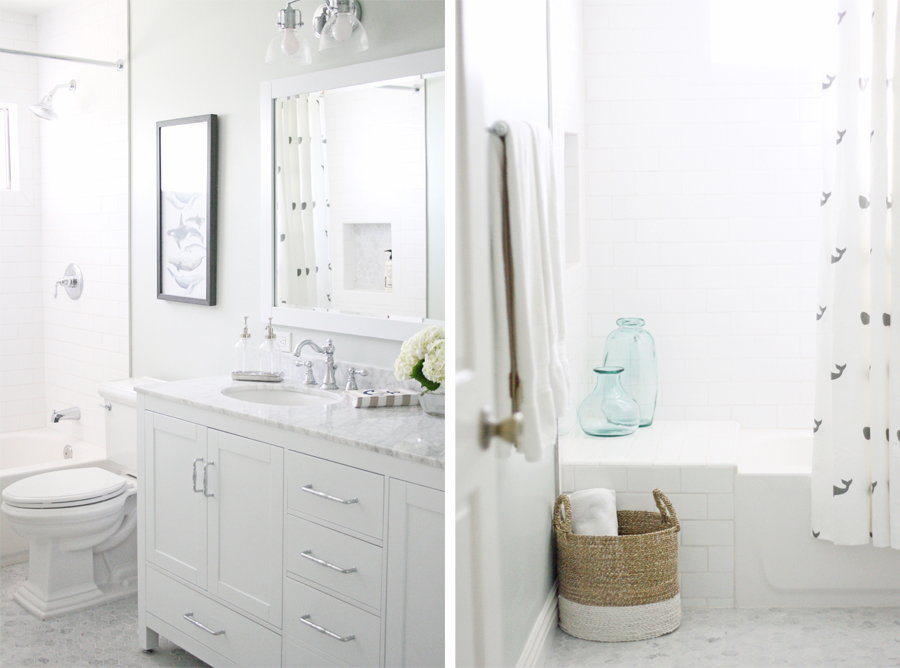 This space was really a huge transformation and I'm so happy with how it turned out.  It will function well for our family for years to come. We are pretty blown away ourselves by Will's bathroom renovation before and after!