When we first moved into our house 5 years ago, we had a laundry list of renovations to do and wish list items to accomplish over time. When it came to the powder bathroom (which is actually a 3/4 bath,) we knew we had to do something but it was low on our priority list so we renovated it in a fairly budget-friendly manner. Our powder bathroom refresh took it a LONG way from where it started, though. Take a look at what it was like before we bought it: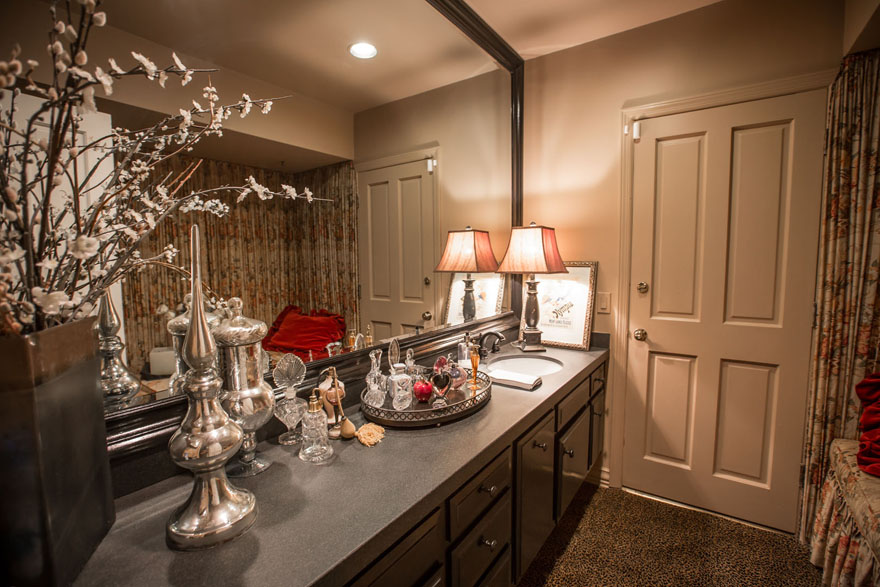 As you can see, a lot had to change. We basically took it down to the bare bones. You see that upholstered wall and skirted built-in bench? There was actually a shower/tub combo underneath. Yikes! So, we had tile flooring installed, painted the whole space, got a new vanity and fixtures, and had a walk-in shower built. Since this bathroom has a door leading out to our side yard, I knew I wanted a handheld shower as well as an overhead shower to rinse off dirty feet coming in from outside and easily shower off little ones after the pool or beach. Please excuse these iPhone pictures, but here it is after we renovated and before the recent refresh: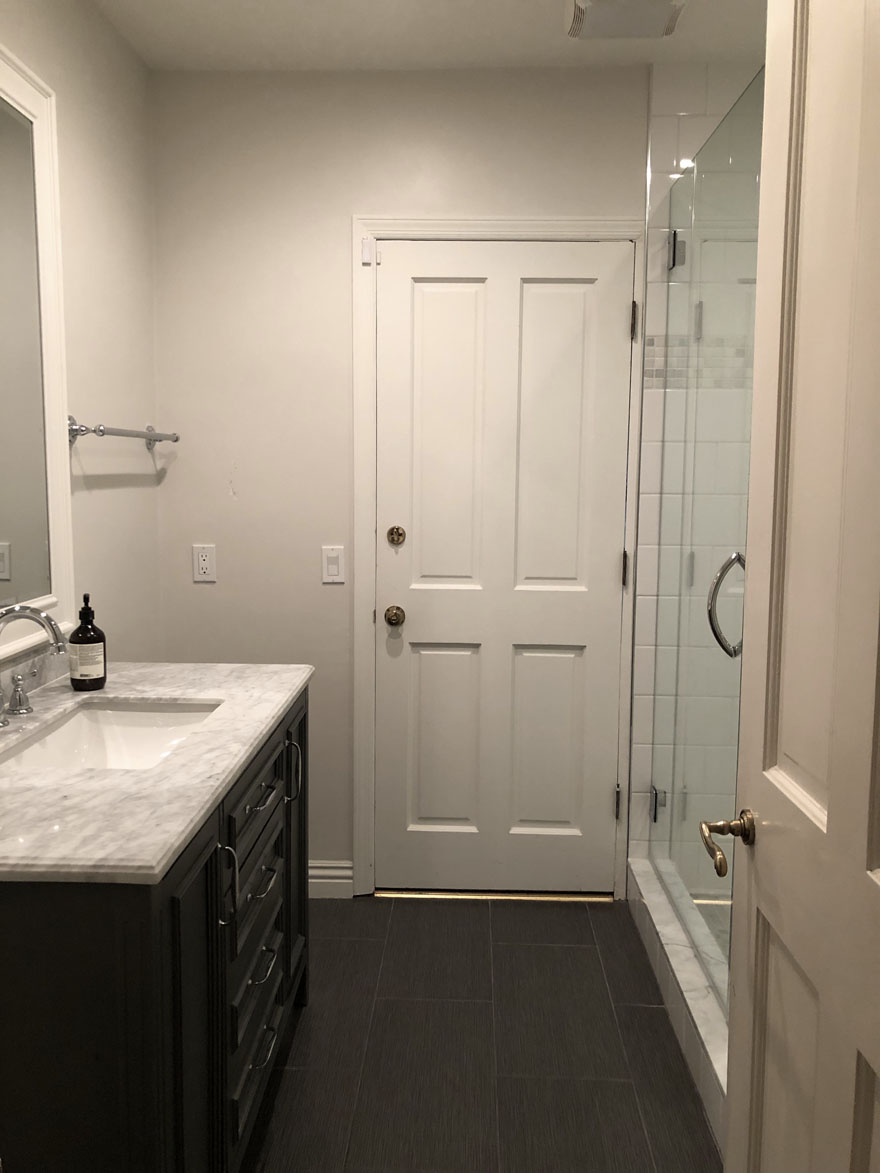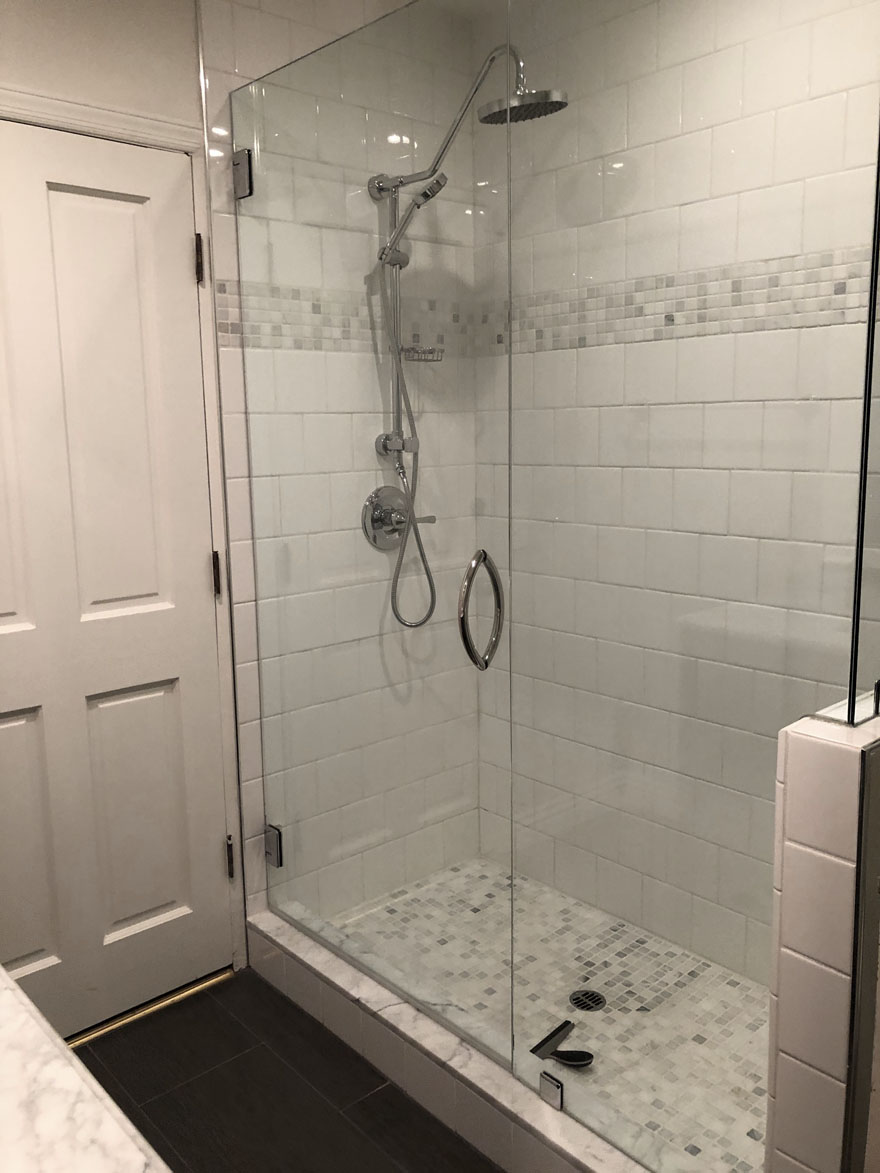 Much better! Clean, new, and usable. But, it really didn't have any character. This bathroom gets absolutely zero natural light because it doesn't have any windows so I knew I wanted to add warmth and texture to it. When quarantine started, I decided I wanted to attempt to wallpaper it myself. I always love a good wallpaper in a powder bathroom and I searched high and low for a peel and stick option that caught my eye. I finally settled on this one and LOVE how it turned out! It is a forgiving pattern so my inevitable, novice-wallpaper-installing-mistakes are not noticeable.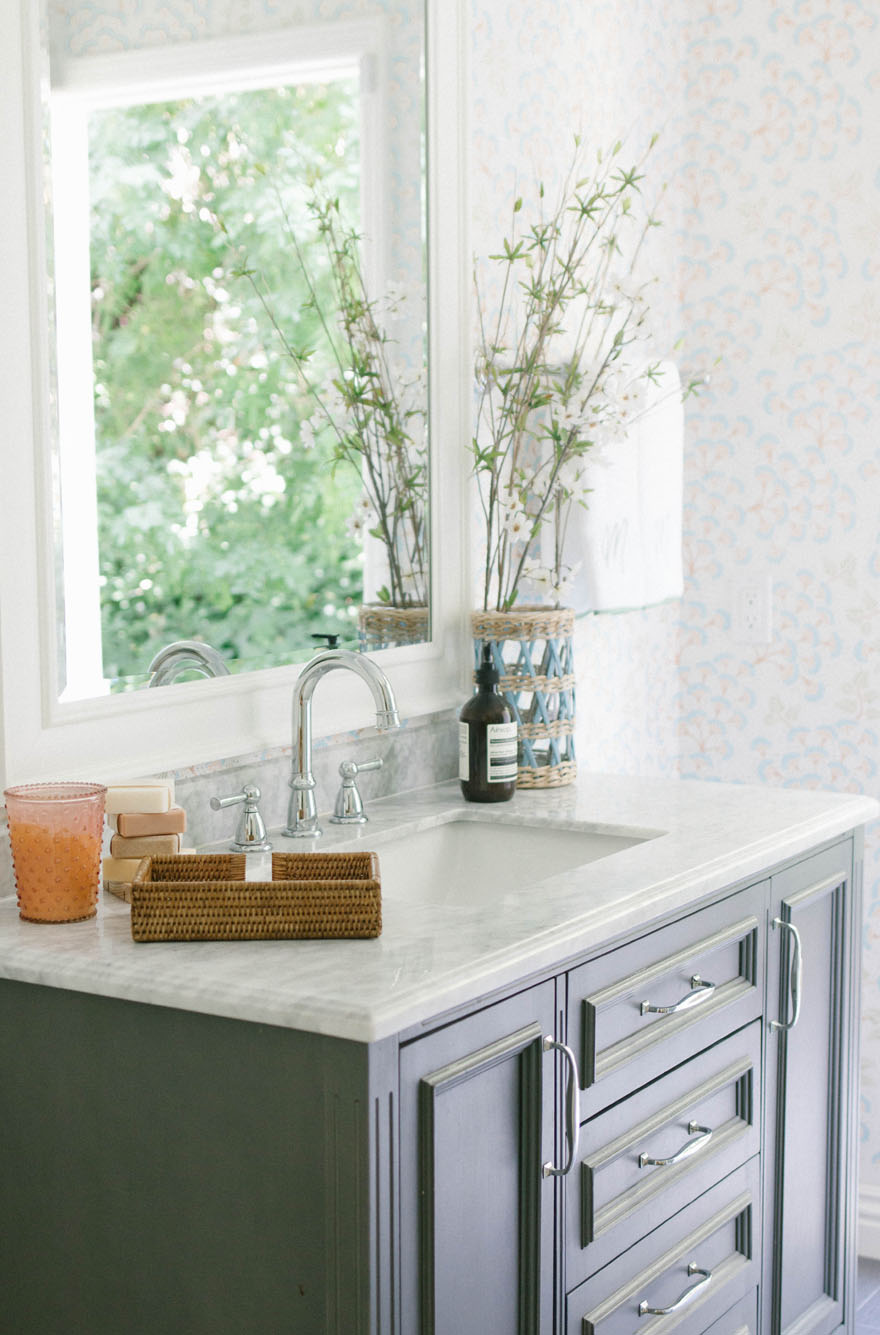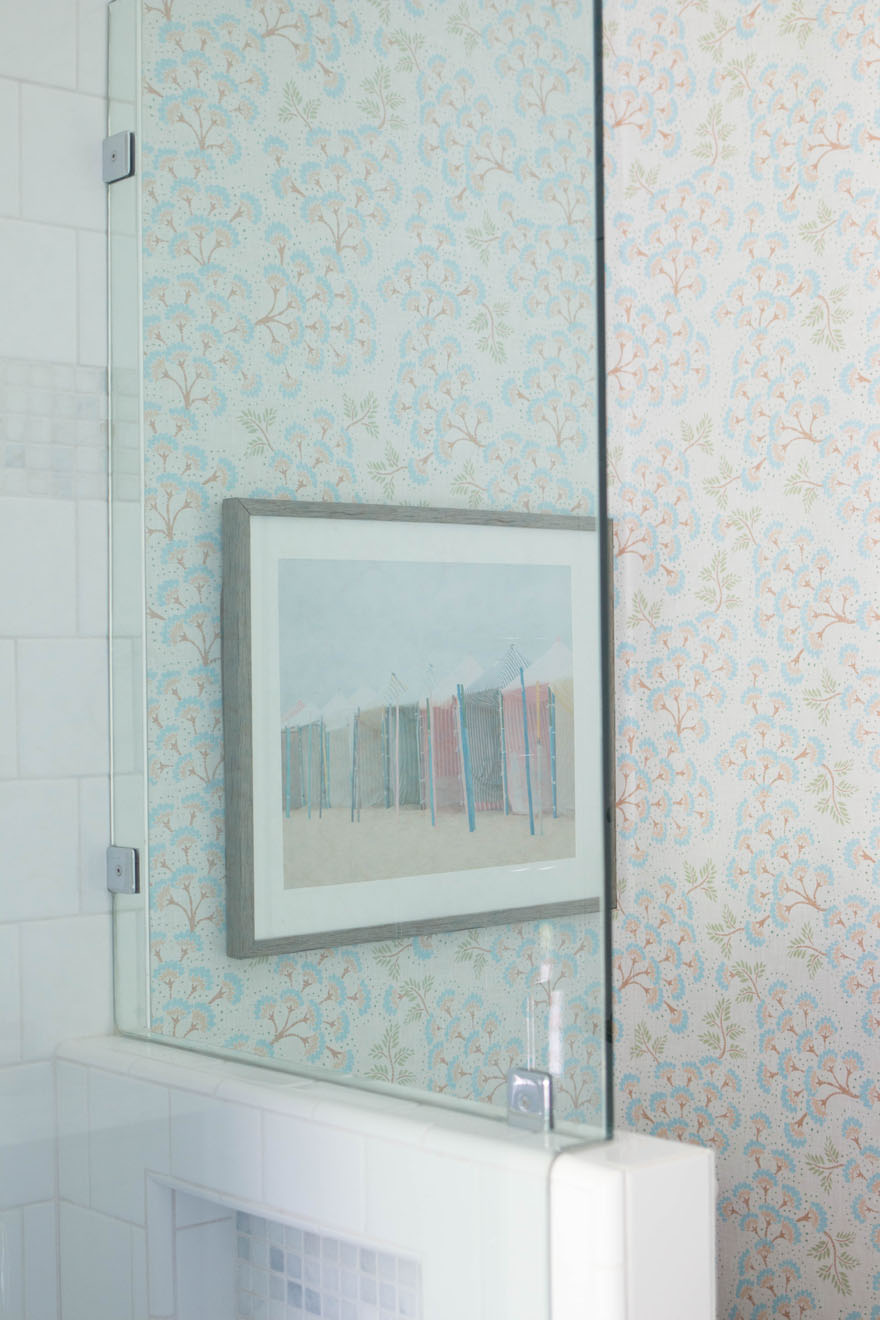 I added art and accessories and these customized, elegant hand towels that I absolutely adore. Since being introduced to Weezie Towels, I knew I wanted to feature them in our powder bathroom and they truly complete the space. Now I want to trade out all of the other towels in our home for Weezie Towels. They are that good! I have these makeup towels as well that I absolutely love. I cannot recommend Weezie Towels enough for their stylish look and plush, cozy feel.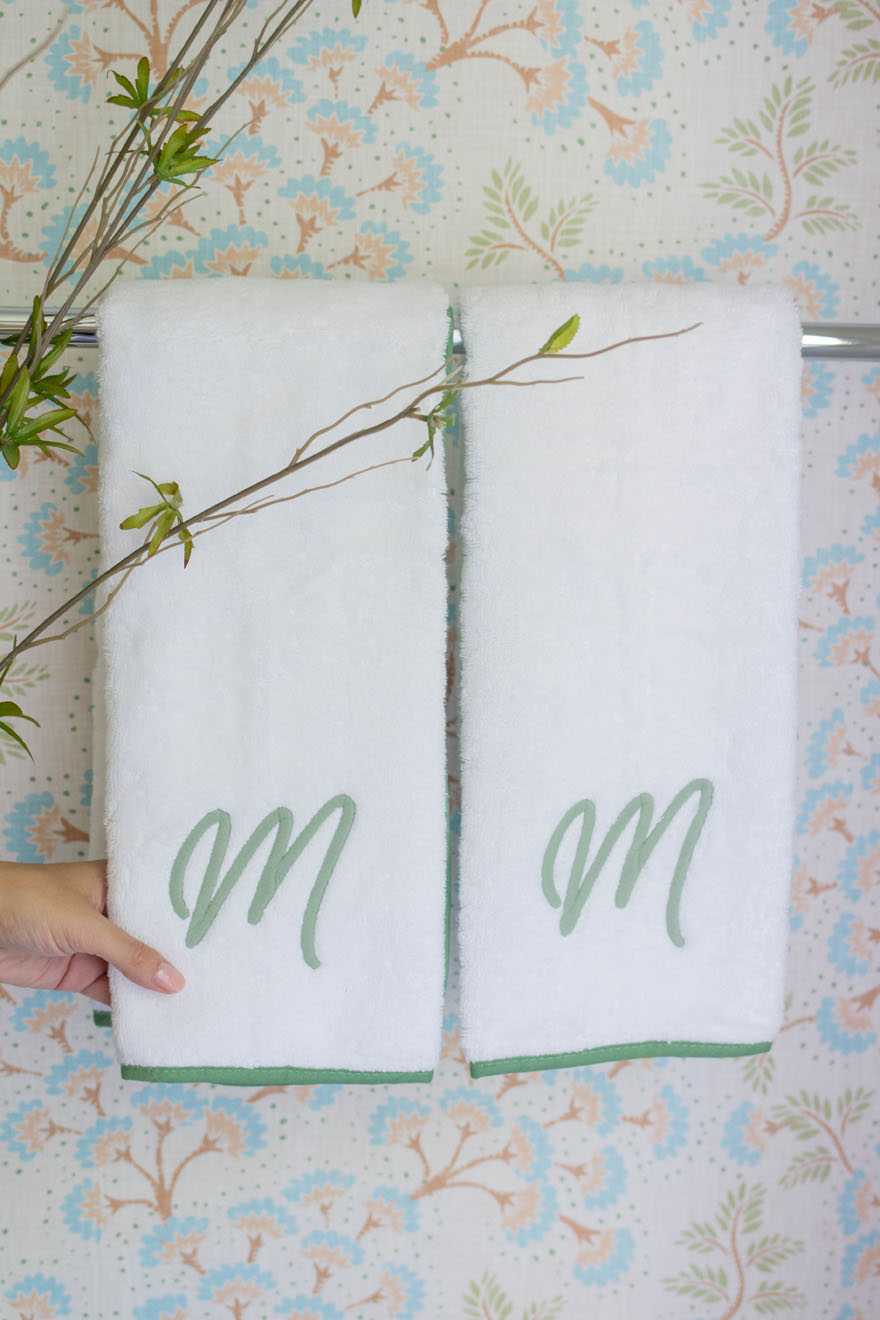 This bathroom is nearly impossible to shoot, especially without a wide-angle lens (which I don't have) but hopefully these photos give you an idea of our powder bathroom refresh and its transformation. Here are a few wider angle views taken with my iPhone:
In all honesty, if I were to renovate this bathroom now, I would have made different decisions. But a lot can change in 5 years and with the budget we were originally working with, I'm happy with how it turned out. And I think that our powder bathroom refresh really gave it the finishing touches that it was missing!