When I was a kid, I loved playing pretend more than anything. My sister and I would spend hours playing make believe together and those are some of my fondest childhood memories. Now as a mom of 2, I love seeing my kids play together and watching their imaginations run free. They both love to play outside so I thought a DIY playhouse makeover would be the perfect gift for Maddie's 2nd birthday (but really, it's for both of them.) In our modern world filled with technology, it is so important to let our children get back to the basic, most innocent form of play. It truly allows them to grow and flourish.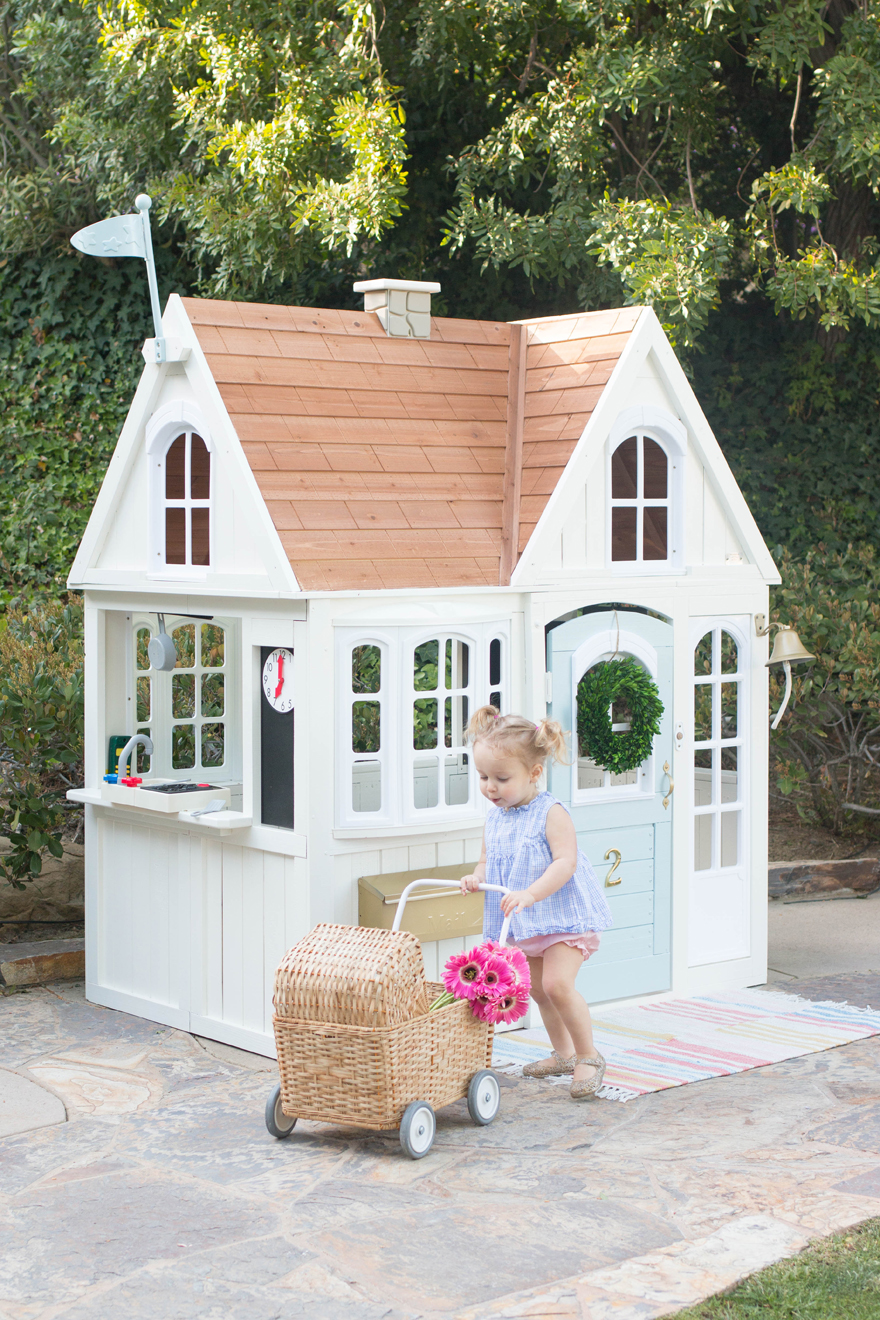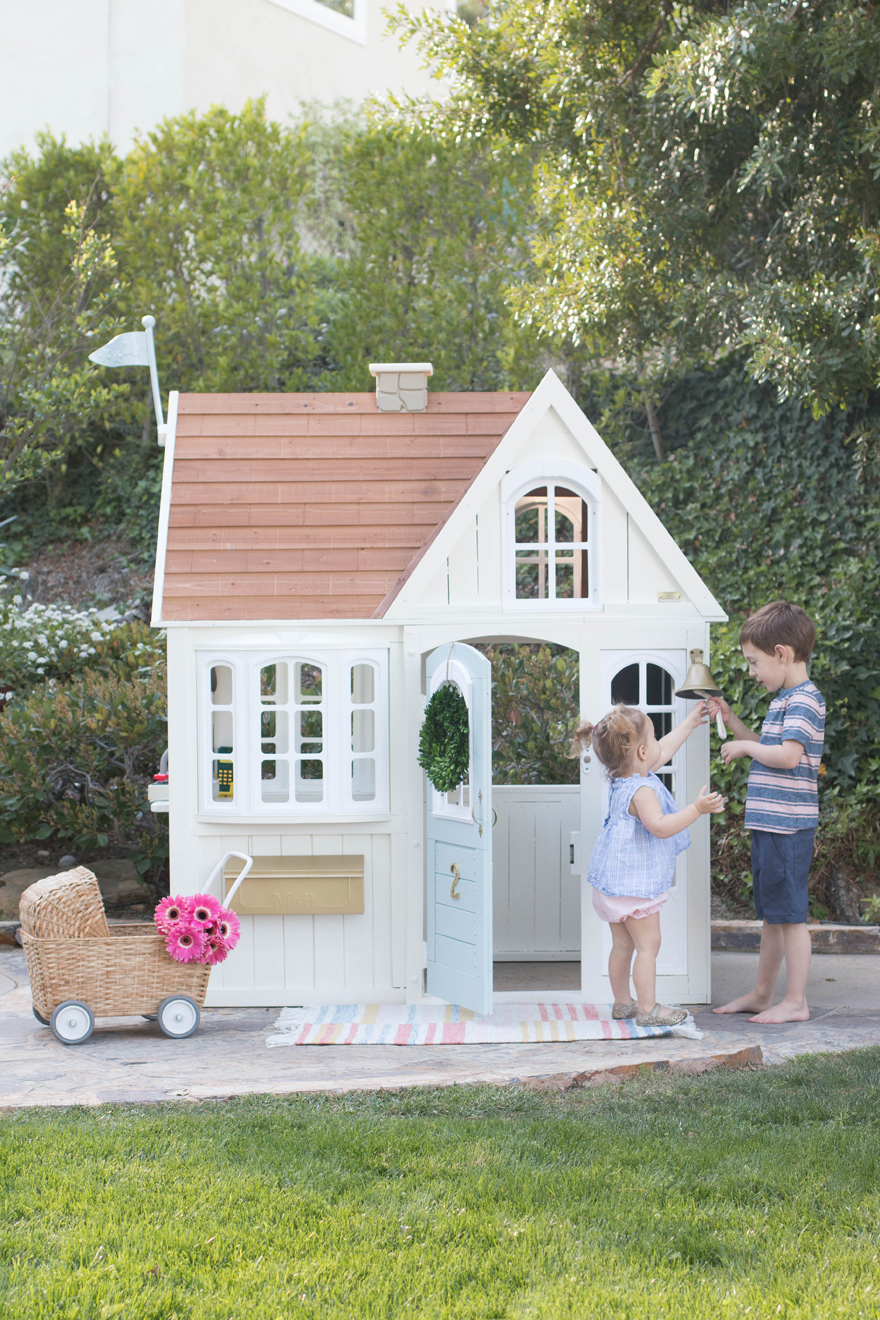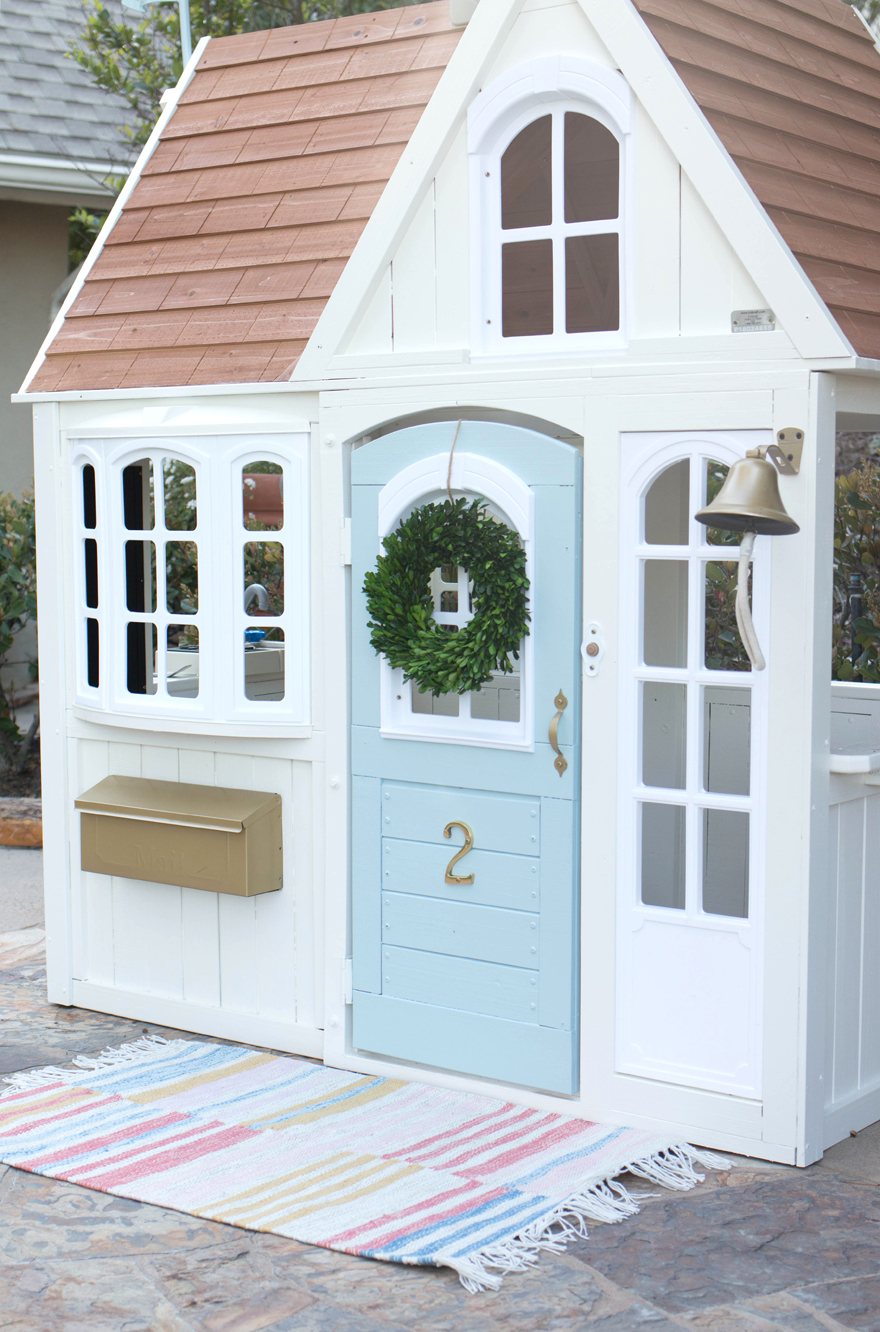 As a designer, I couldn't help but fall in love with the idea of a DIY playhouse makeover. There are lots of playhouses on the market but for some reason, not many that aren't basic wood or plastic. I picked this one because of the style and height and put my own touch on it. This project was so fun for me because it was like designing a mini home– I picked a door color (Benjamin Moore Blue Porcelain) and exterior color (Benjamin Moore White Dove) the same way I'd pick a color for a real house, and I picked the gold hardware and accessories in the same fashion.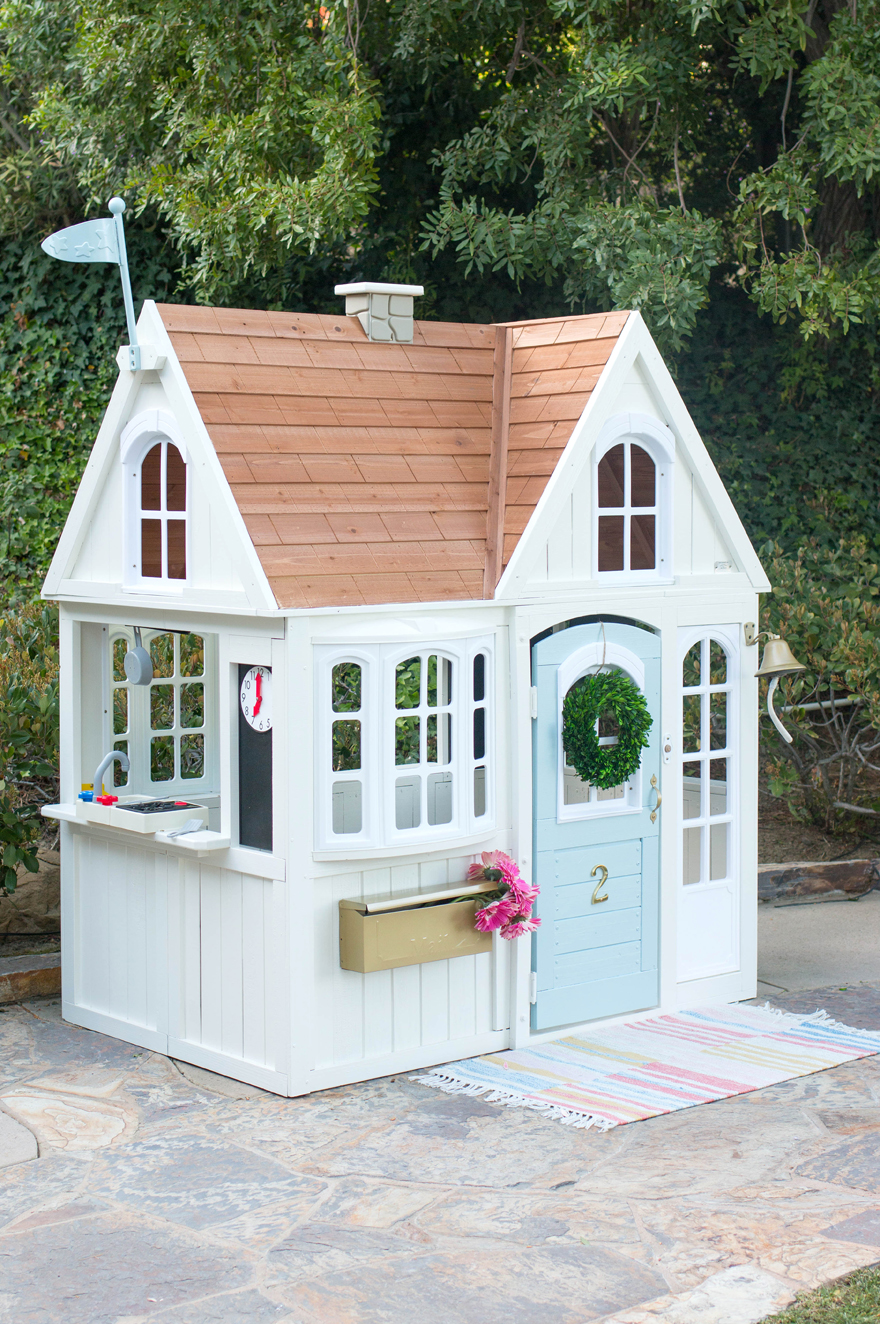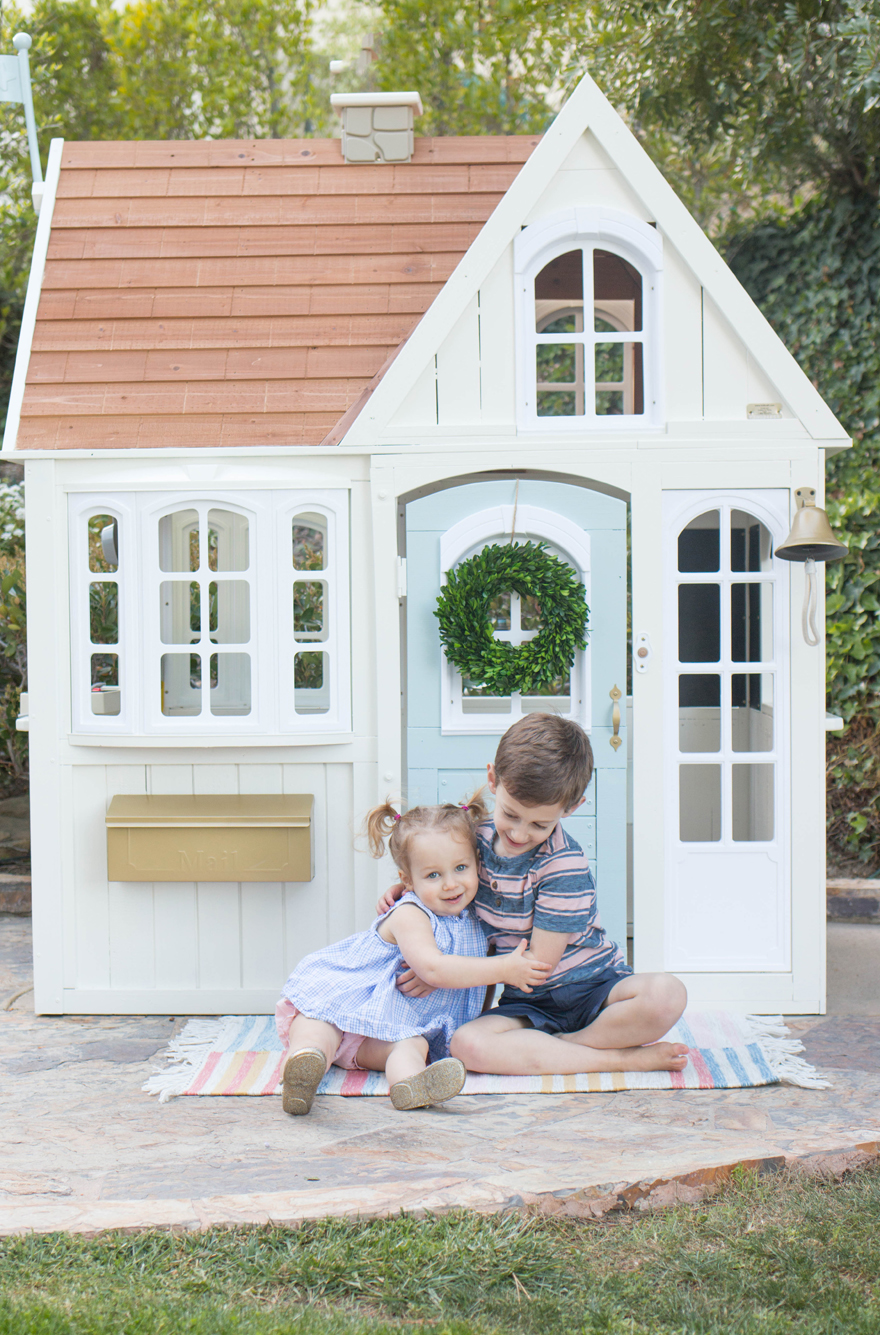 The one part where I faltered a bit was thinking that I could do this all on my own. It really is a project for at least 2 people and in my case, I called in reinforcements. My handyman put the house together with the help of my husband and I had him paint as well. I sprayed the mailbox, bell, and door handles gold and added the accessories. But I was so happy to have help with the heavy lifting.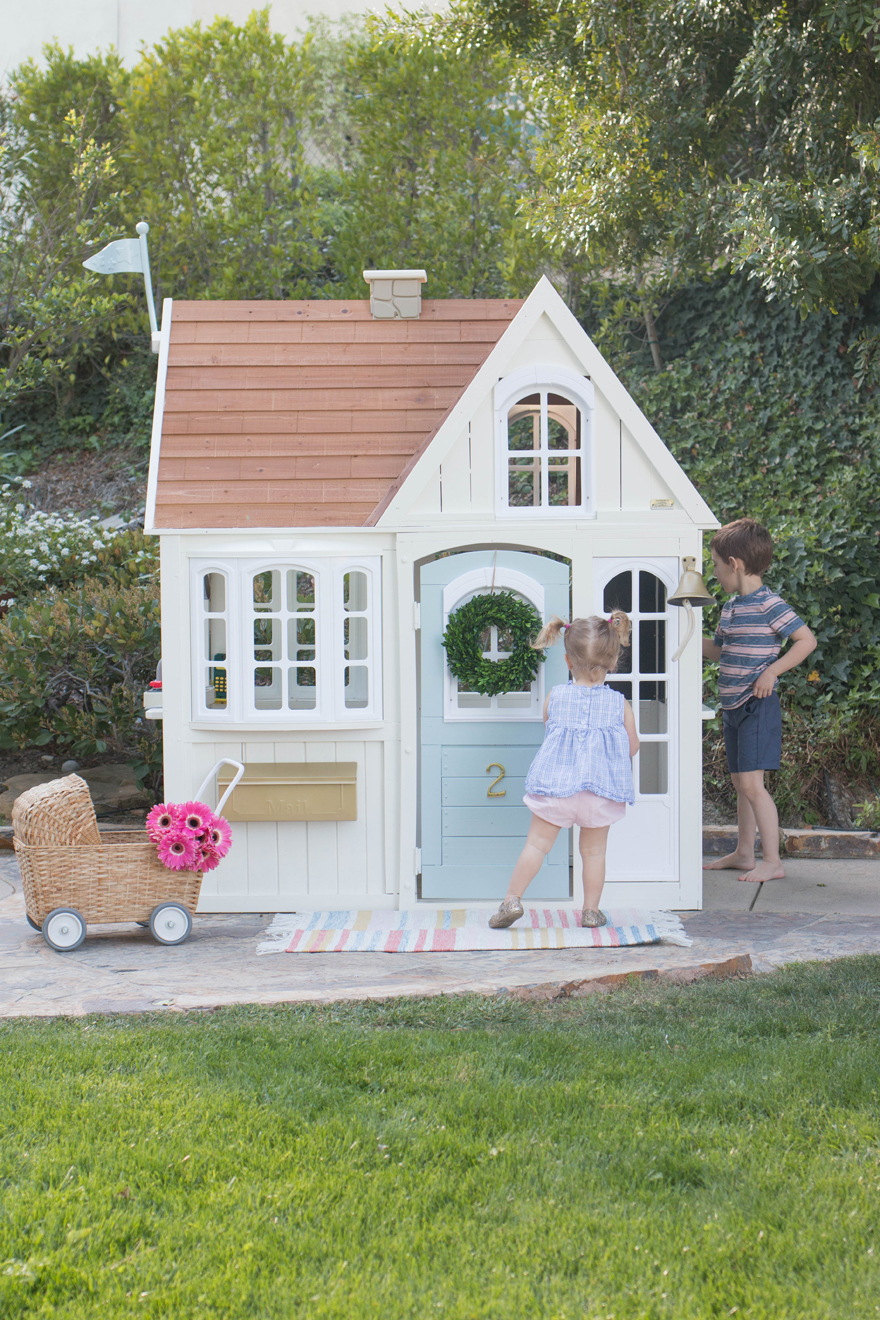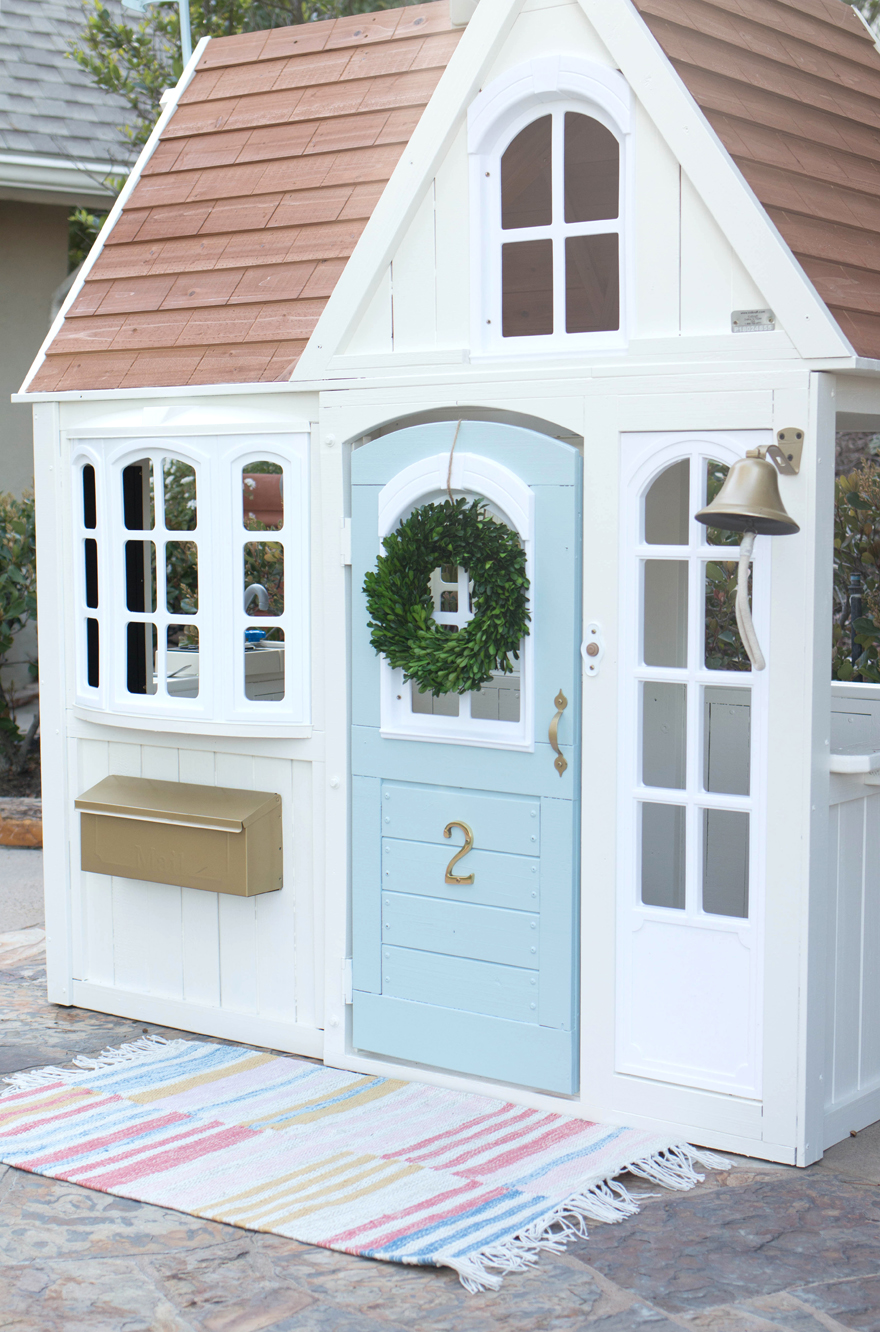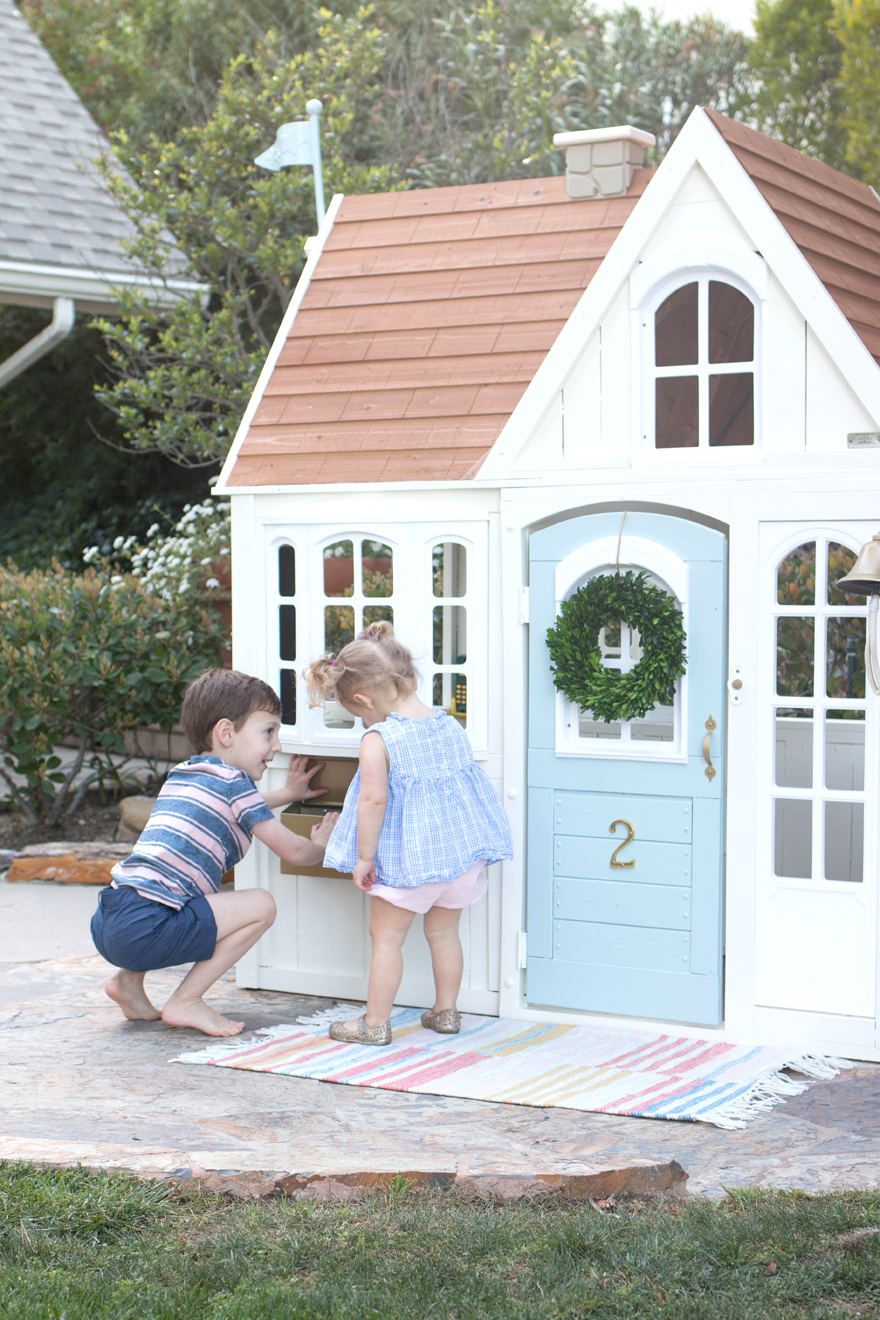 I'm so happy with how our DIY playhouse makeover turned out and if you're interested in doing one of your own, click on any of the images below and it will take you to the product that we used. If you have any questions, feel free to leave them in the comments and I'll make sure to answer them.