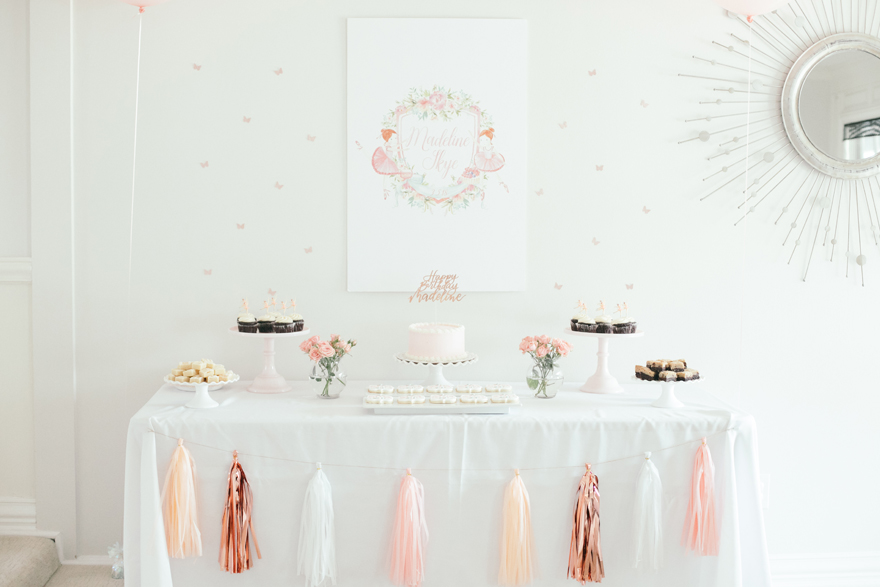 Madeline turned 1 on March 5th and we hosted 40+ family members for a floral ballerina birthday party. First of all, I can't believe our baby is 1! This has been the fastest year of my life and I had a totally different experience with her than I did as a first time mom with Will. To celebrate Maddie's birthday, I knew I wanted to use a feminine color palette and all things girly. So, I'm calling this a floral ballerina birthday party although it wasn't too theme-y.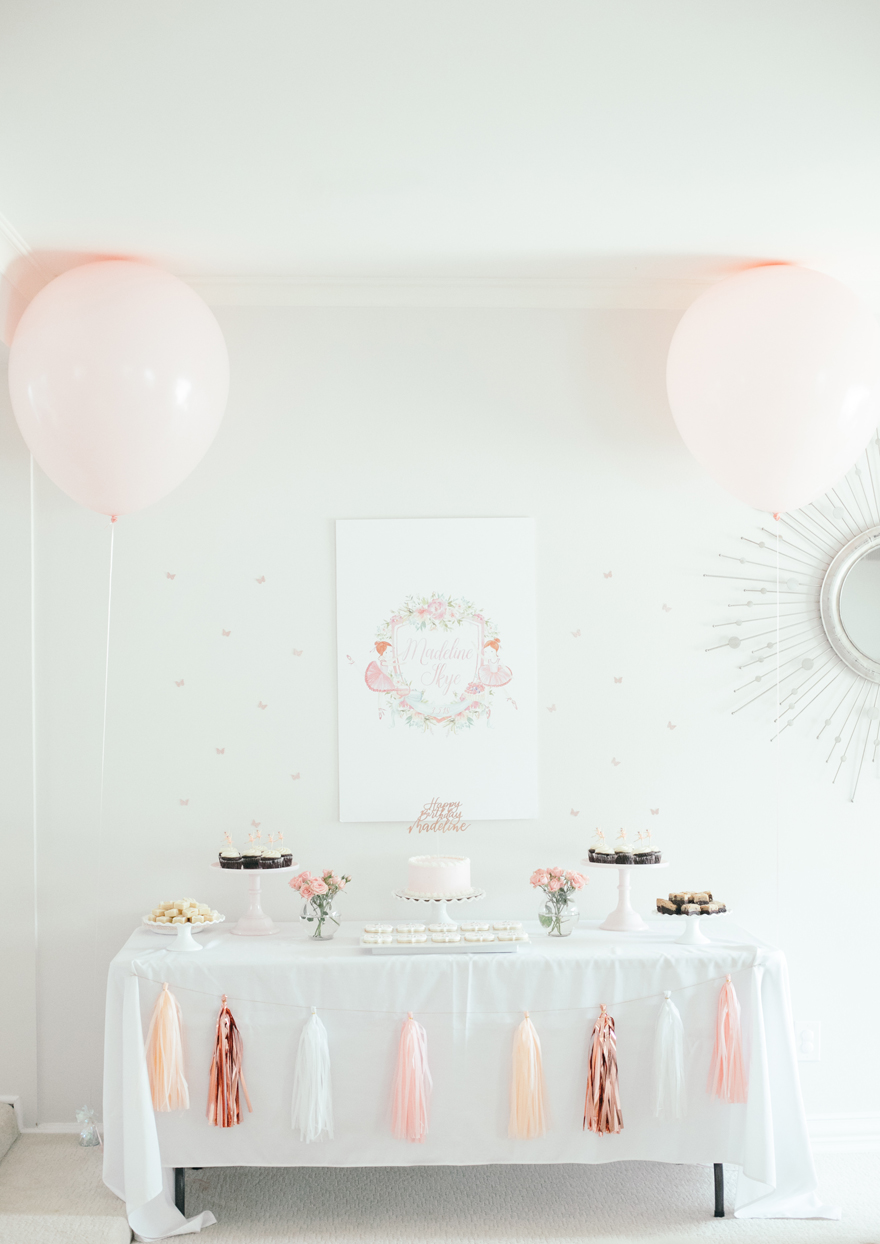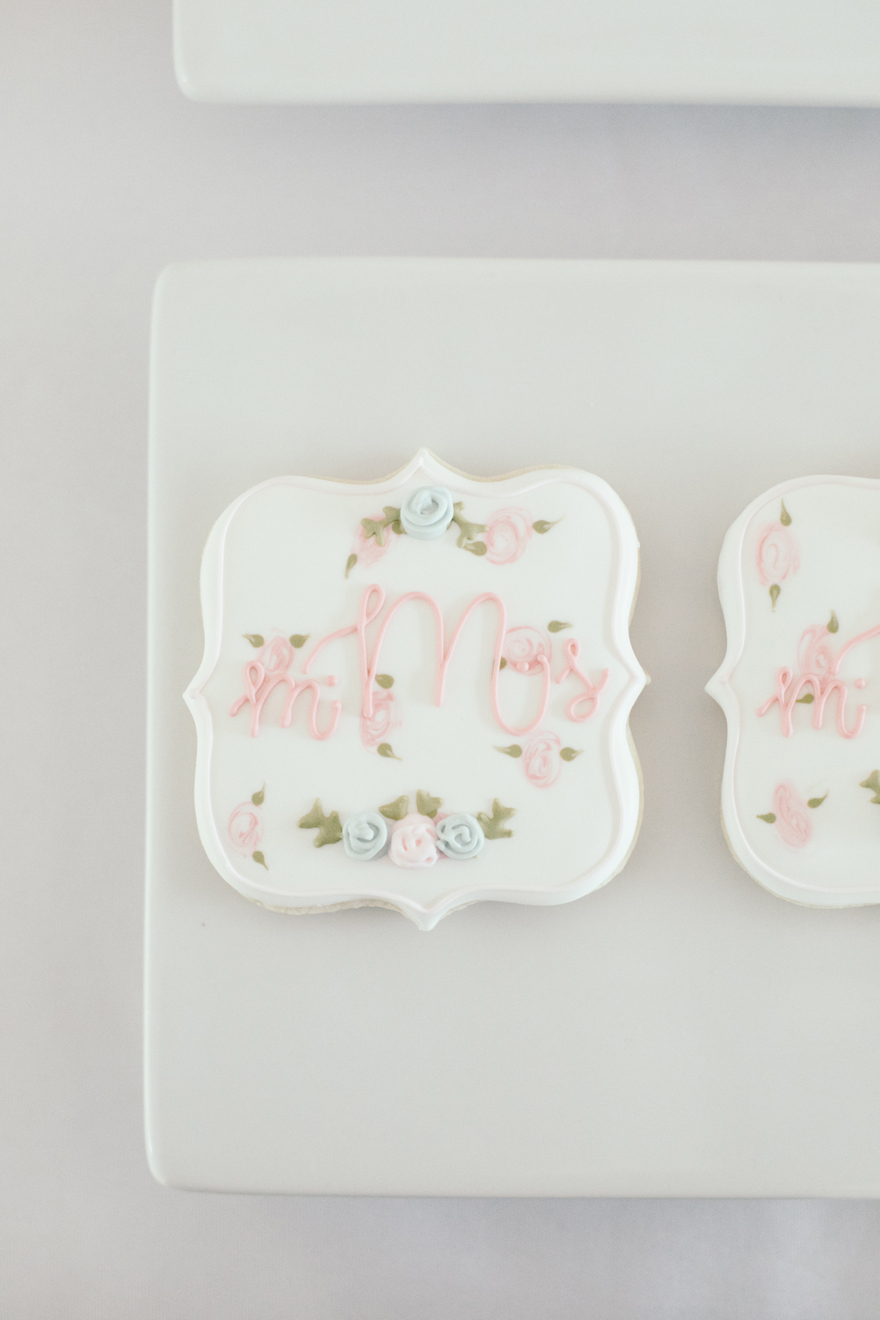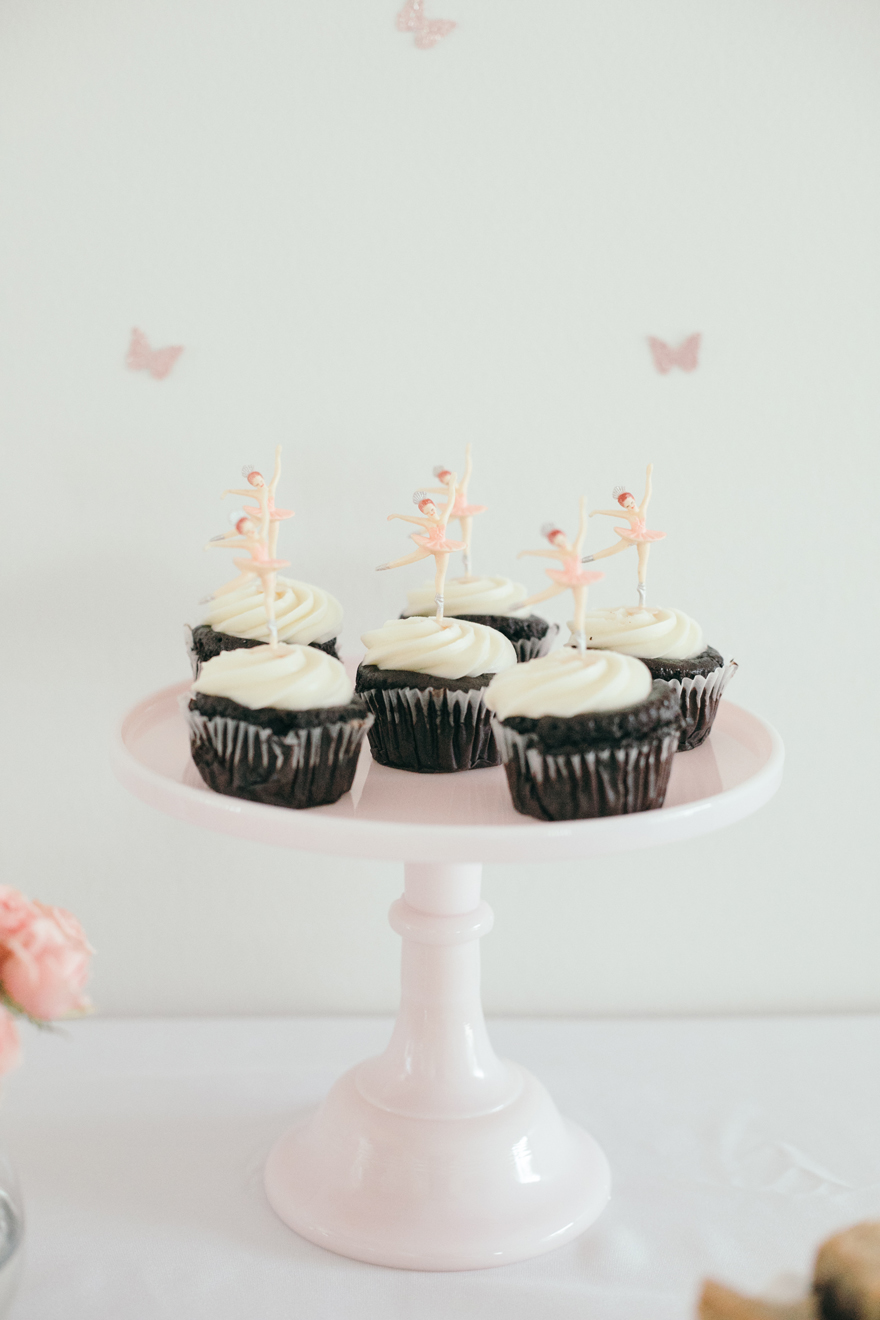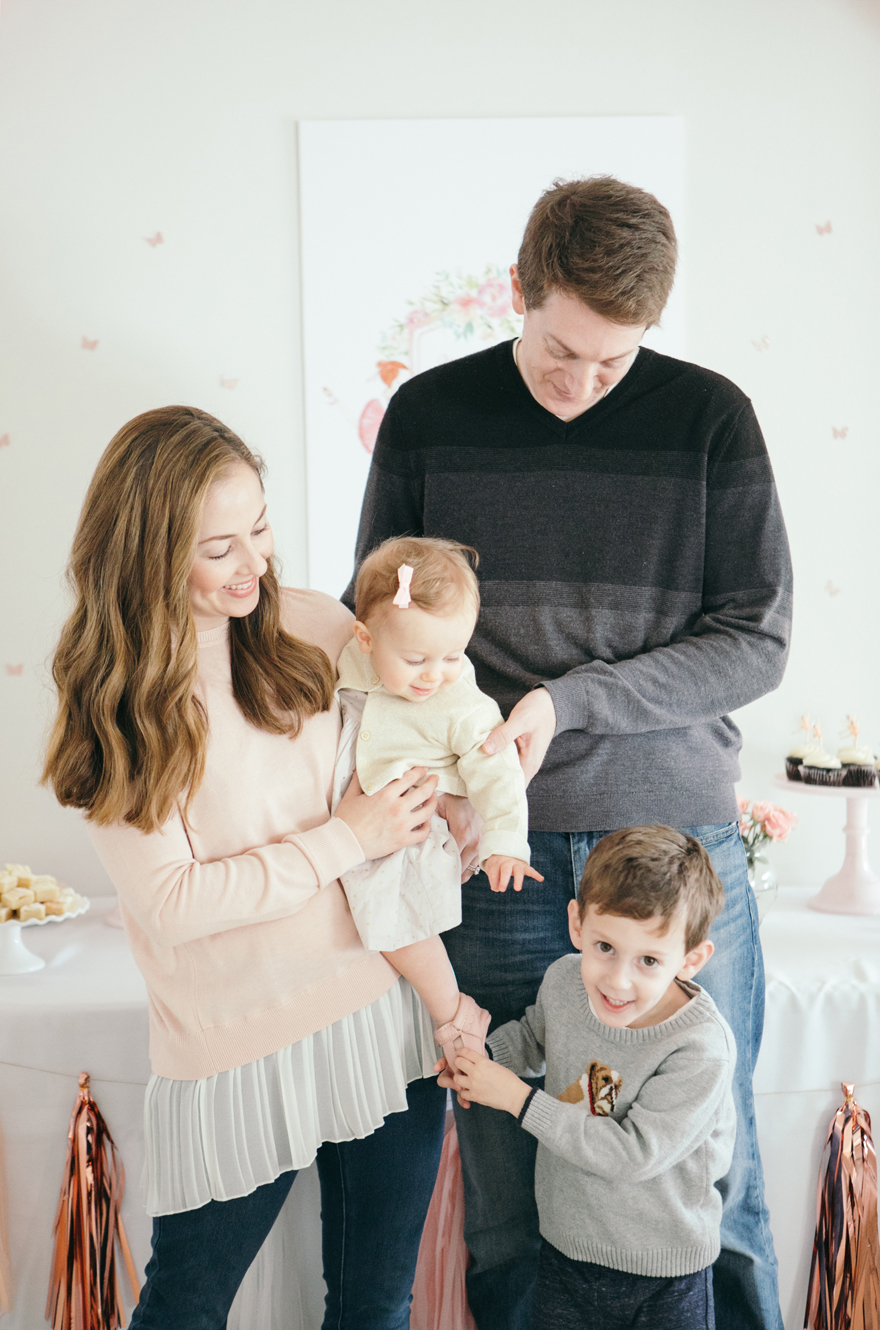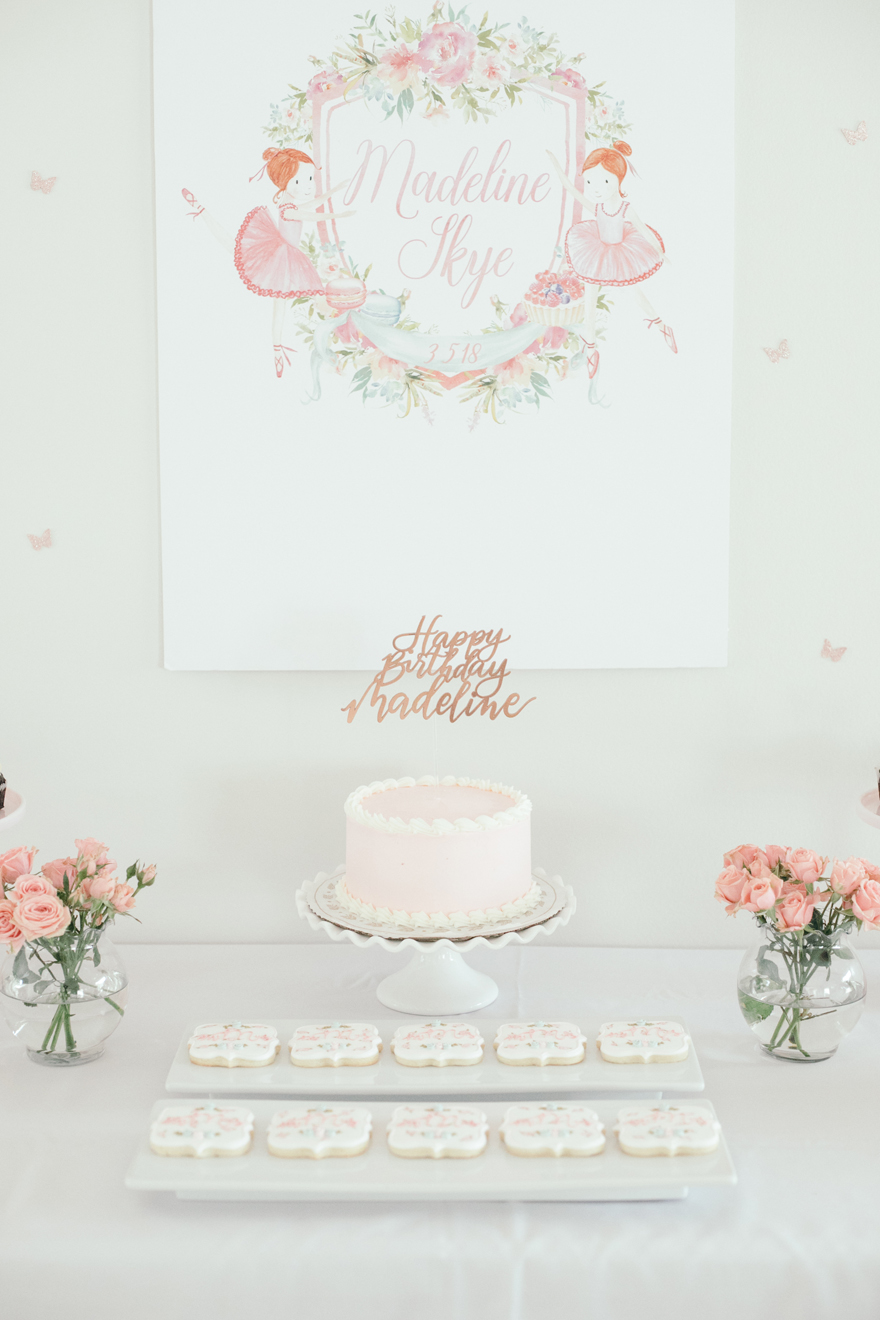 There were 2 focal points of the party: the dessert table and the "take away bouquet" table. I got the "take away bouquet" idea from my friend Sarah and it was perfect for my feminine party scheme. For the dessert table, the star was the custom crest backdrop. I had it made on Etsy and I'm thrilled with how it turned out! I asked for lots of florals, greenery, ballerinas, and French pastries to be incorporated as well as Maddie's name and birthday. I kept things simple by getting all of the desserts from Trader Joe's (they were delicious!) except the cookies and cake. I had the cookies made on Etsy after seeing my friend Mycah's daughter's birthday and the cake was from our favorite local bakery.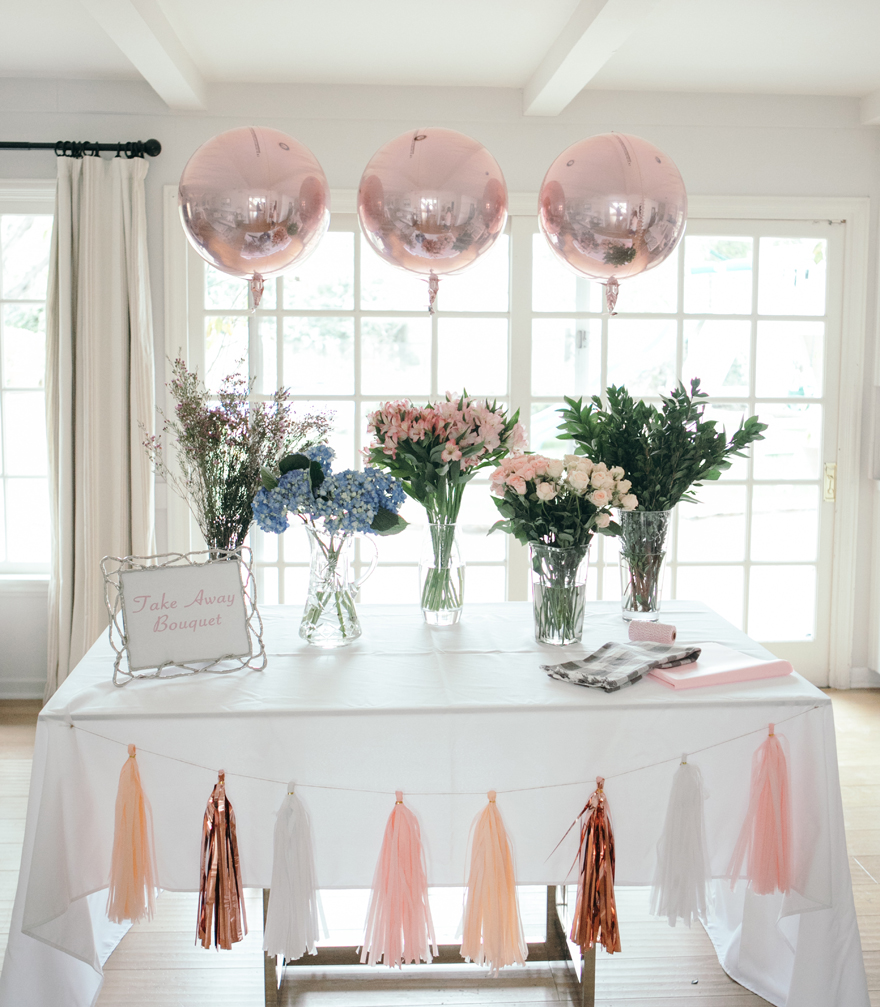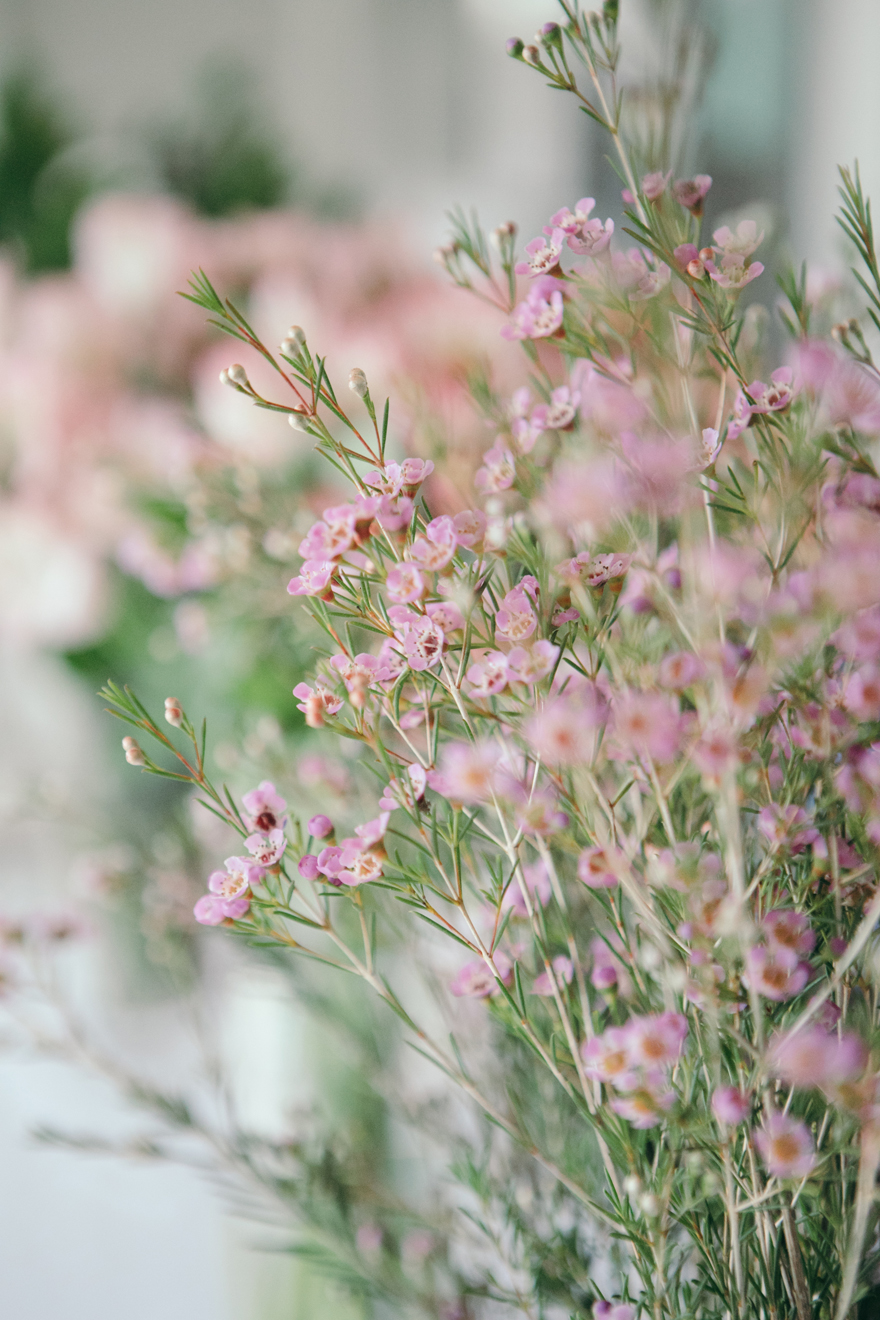 I got all the flowers for the "take away bouquet" table from Trader Joe's and arranged them in clear vases. I used these round, rose gold balloons behind the table and this tissue tassel garland draped across the front. I ordered this floral paper from Amazon and had twine for the guests to use to tie up their bouquets. I loved sending our guests home with fresh flowers.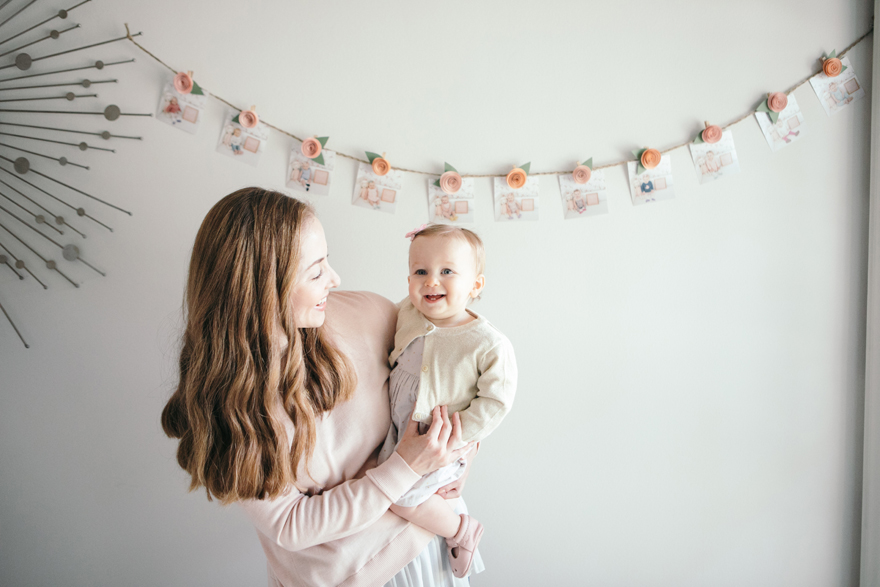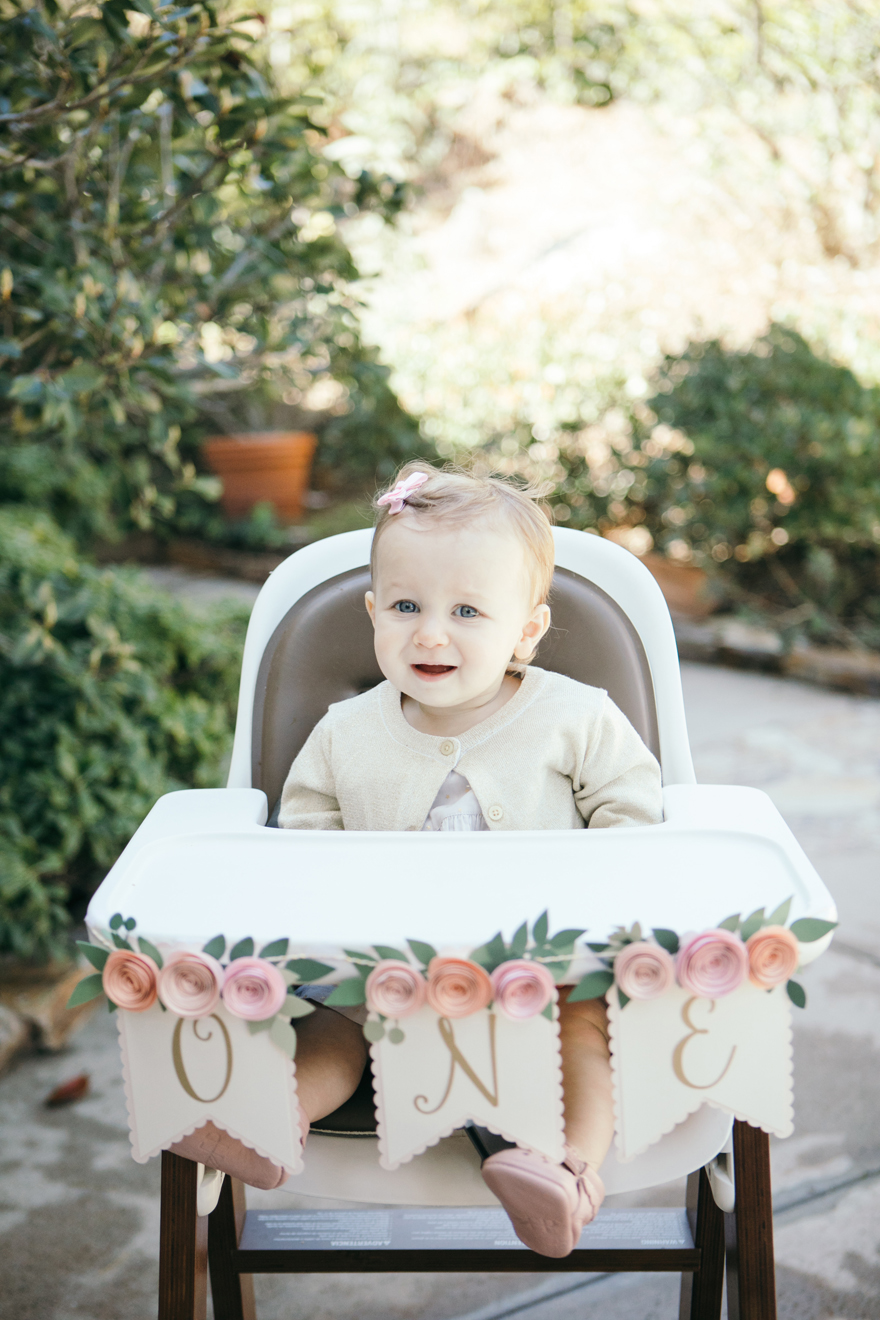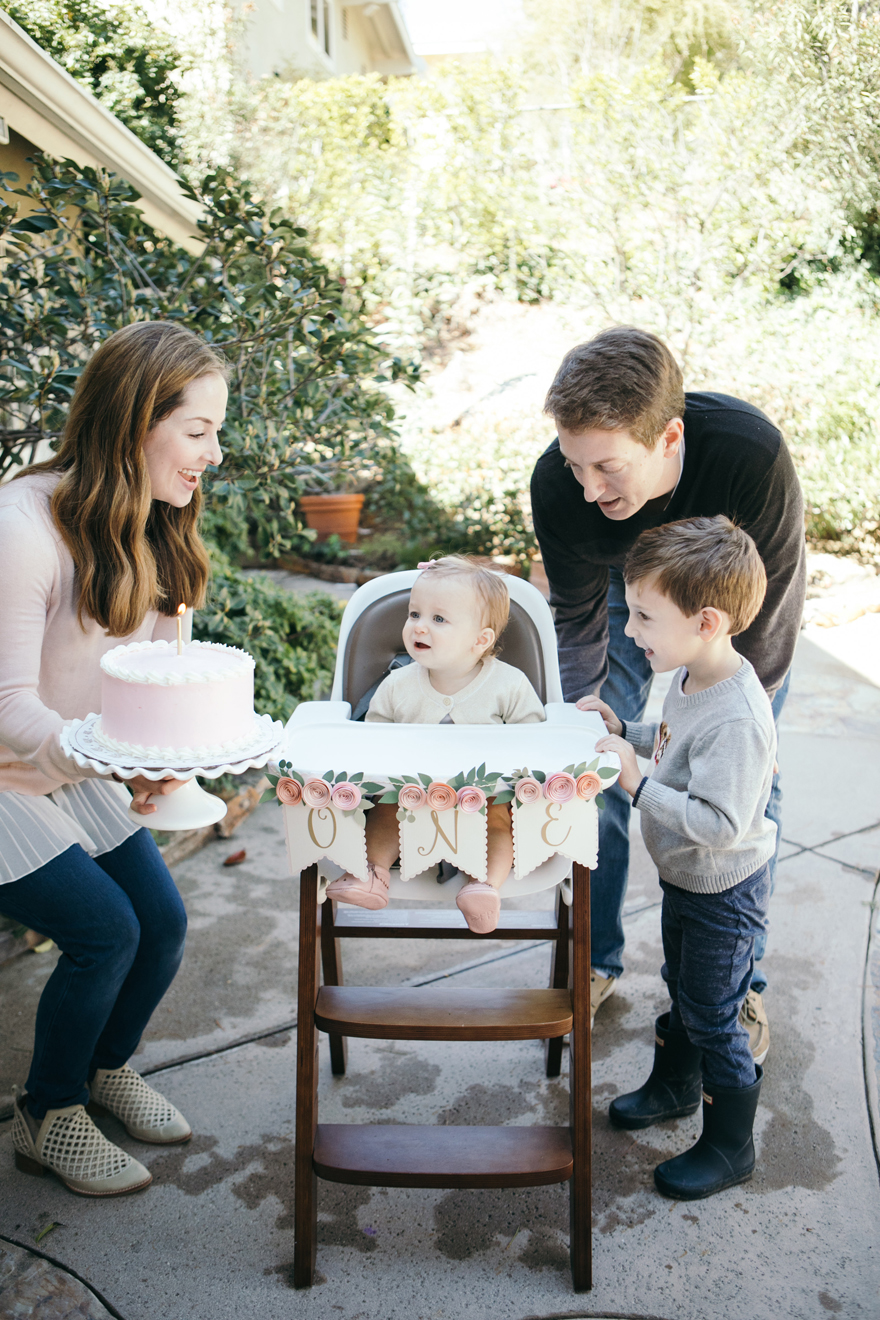 We sang happy birthday outside and I got this darling highchair banner with peach and pink paper roses and a "one" sign. I got a coordinating garland to hold Maddie's monthly photos as well. We loved celebrating our sweet girl with a floral ballerina birthday party and we can't wait to see what this coming year has in store for her!