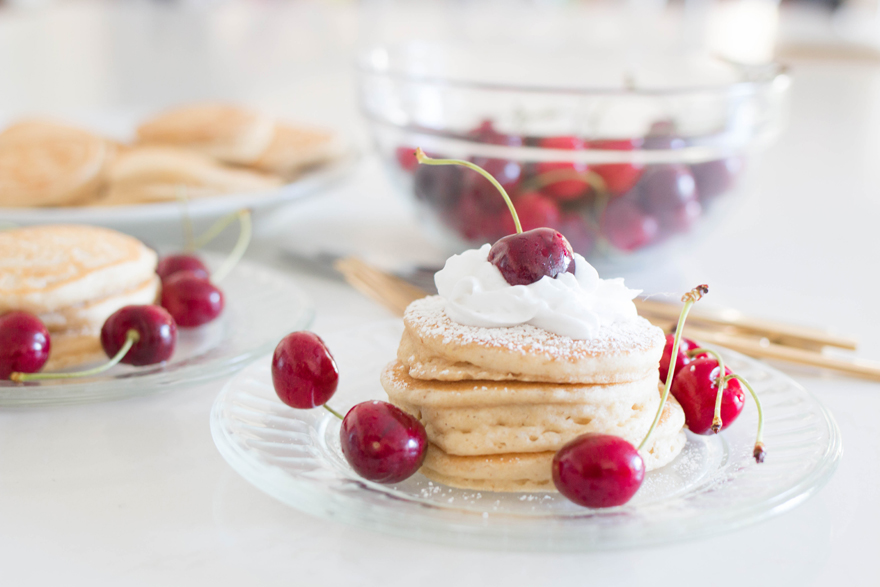 School is out for summer and with camps closed and schedules relaxed, we are in slow-mornings-mode. Slow mornings for us include our favorite pancakes! When quarantine first started, I was baking a ton and experimenting with different recipes and dishes. During this time, I tweaked and combined a few different pancake recipes in order to create our family's favorite breakfast treat: healthified pancakes with fresh summer cherries!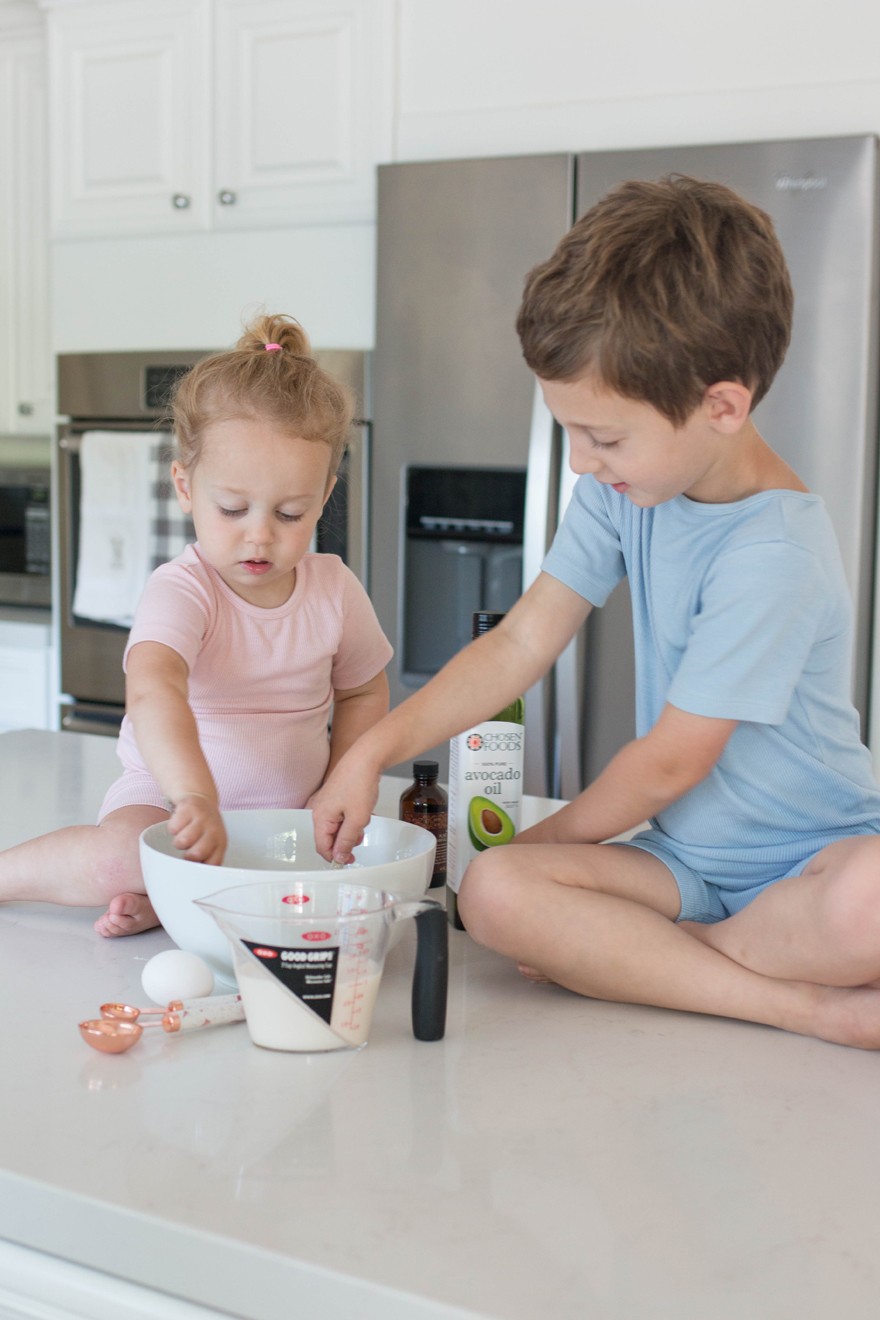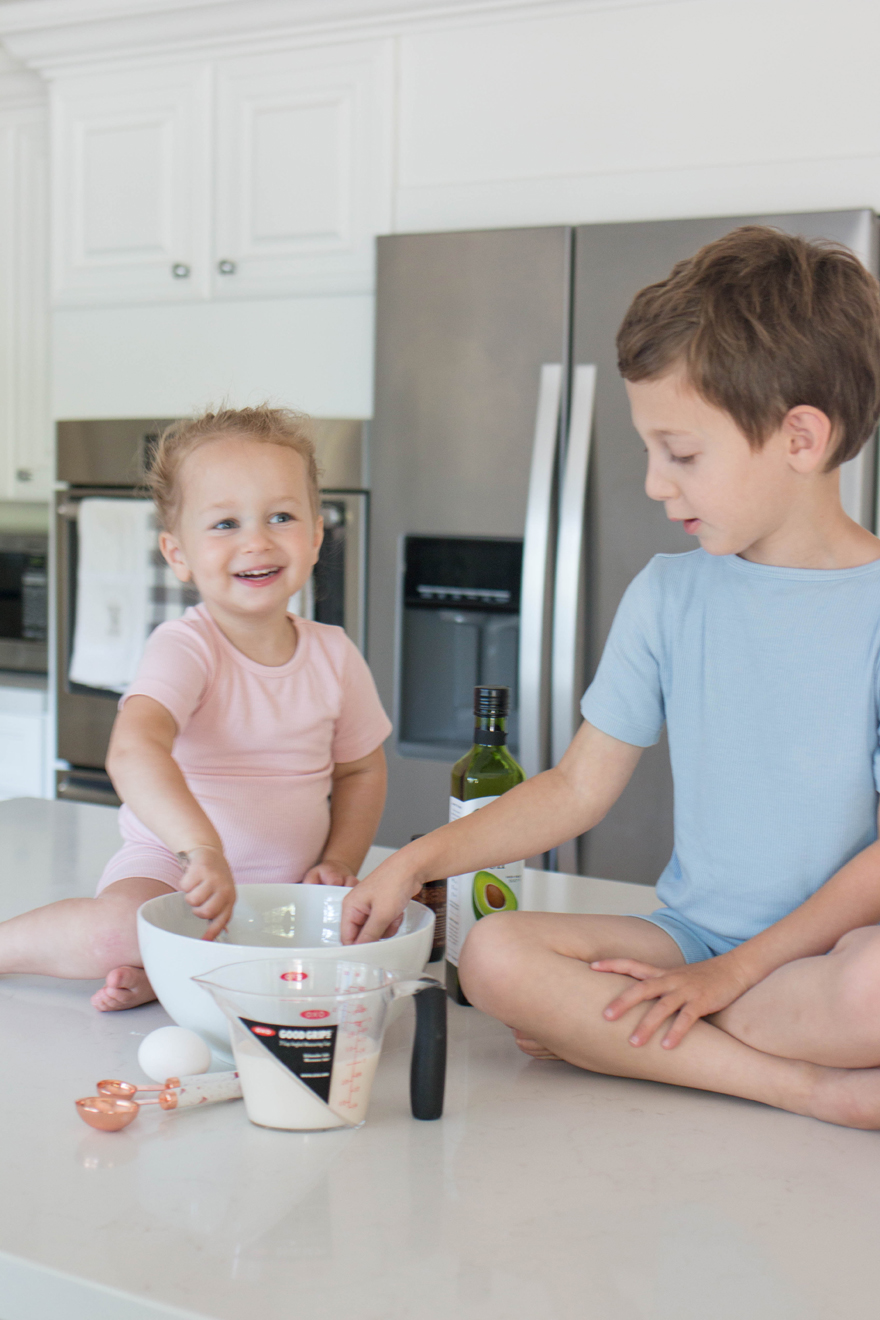 Usually, we eat them plain or with maple syrup and a side of berries. But for summer, I thought a fun twist would be to add cherries to the side and top them with coconut whipped cream. There's just something about cherries that screams summer nostalgia to me. They remind me of my childhood summers spent in the backyard, swimming in the pool with my sister and friends, and packing coolers filled with summer snacks and heading to the beach in Malibu. Now to keep things simple, I used store-bought coconut whipped cream but you could always make your own.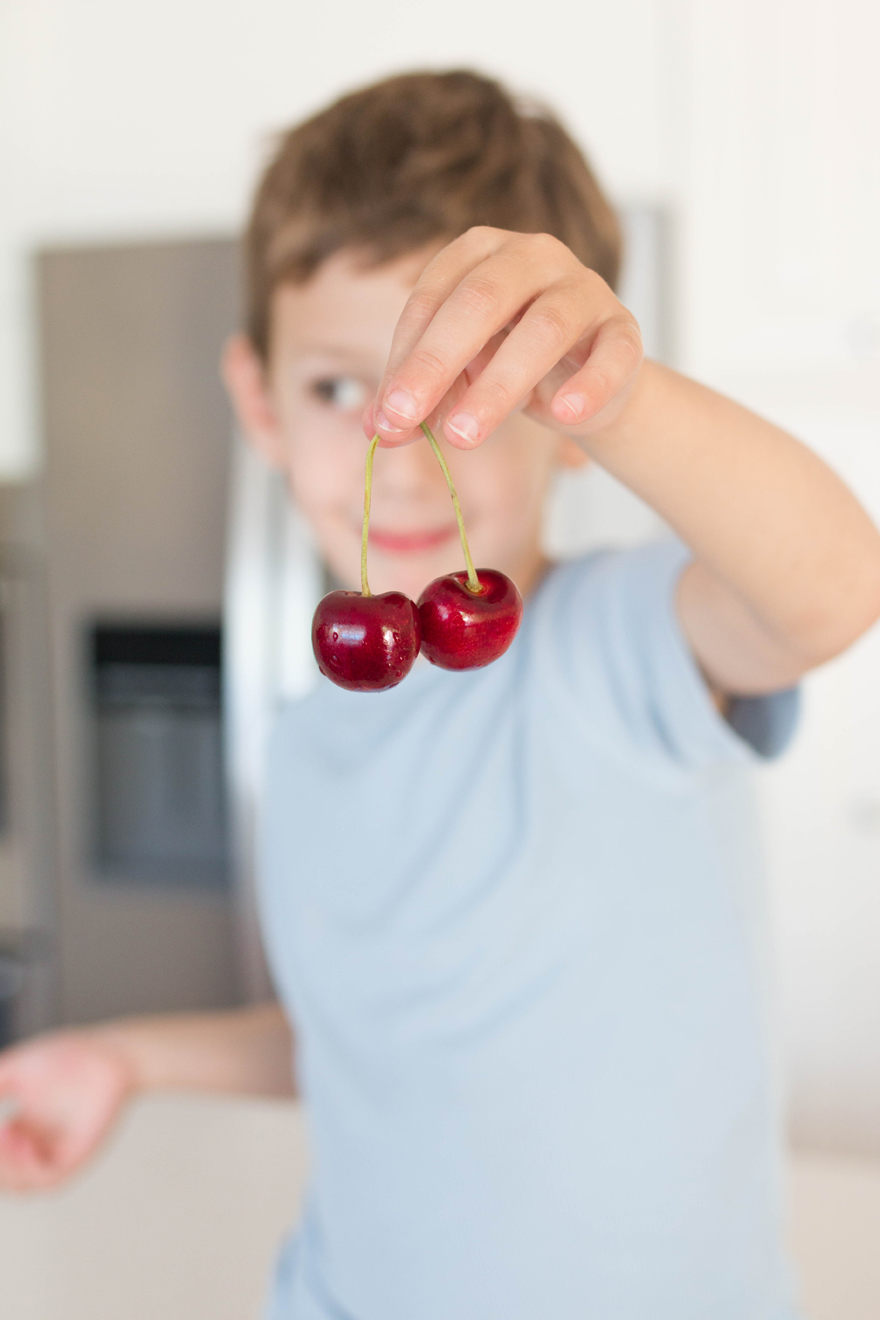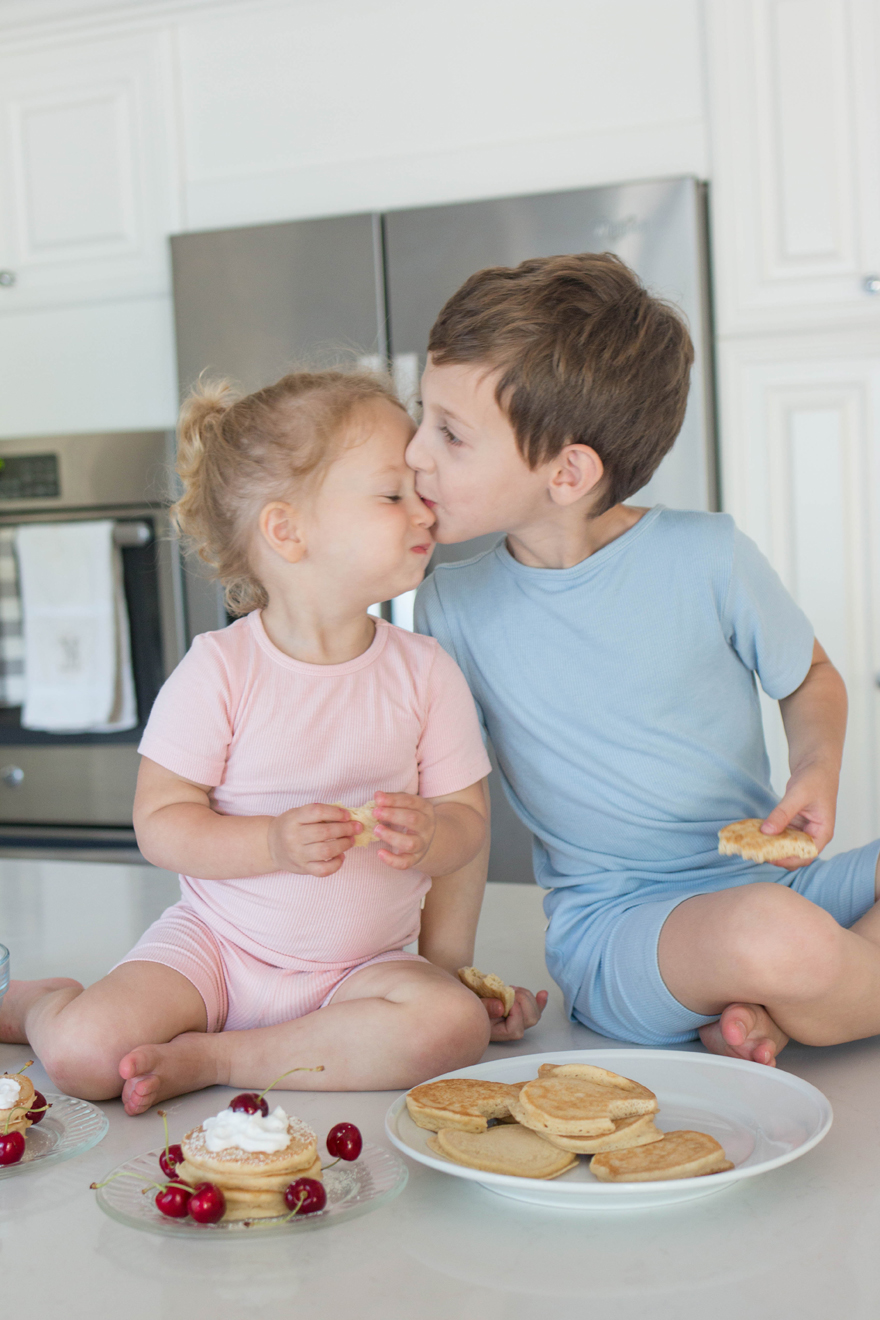 This recipe is simple, easy, and uses items you most likely have in your pantry and fridge at all times. I've made these pancakes so many times, I don't even look at the recipe anymore. For the ingredients, you'll need:
1/2 cup all-purpose flour
1/2 cup whole wheat flour
2 Tbsp white sugar or coconut sugar
2 tsp baking powder
1/2 tsp salt
1 cup unsweetened vanilla almond milk
1 egg
1 tsp vanilla
2 Tbsp avocado oil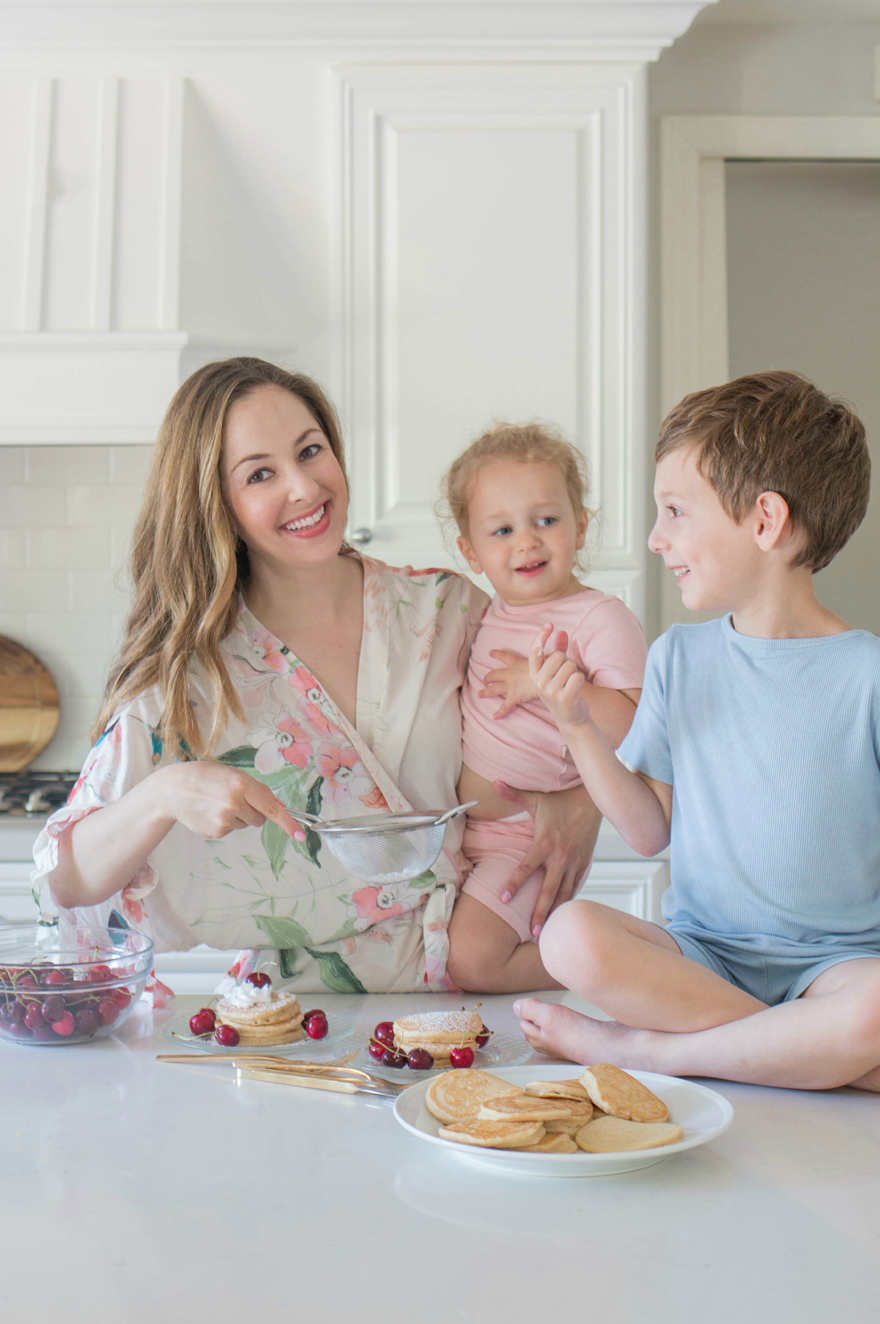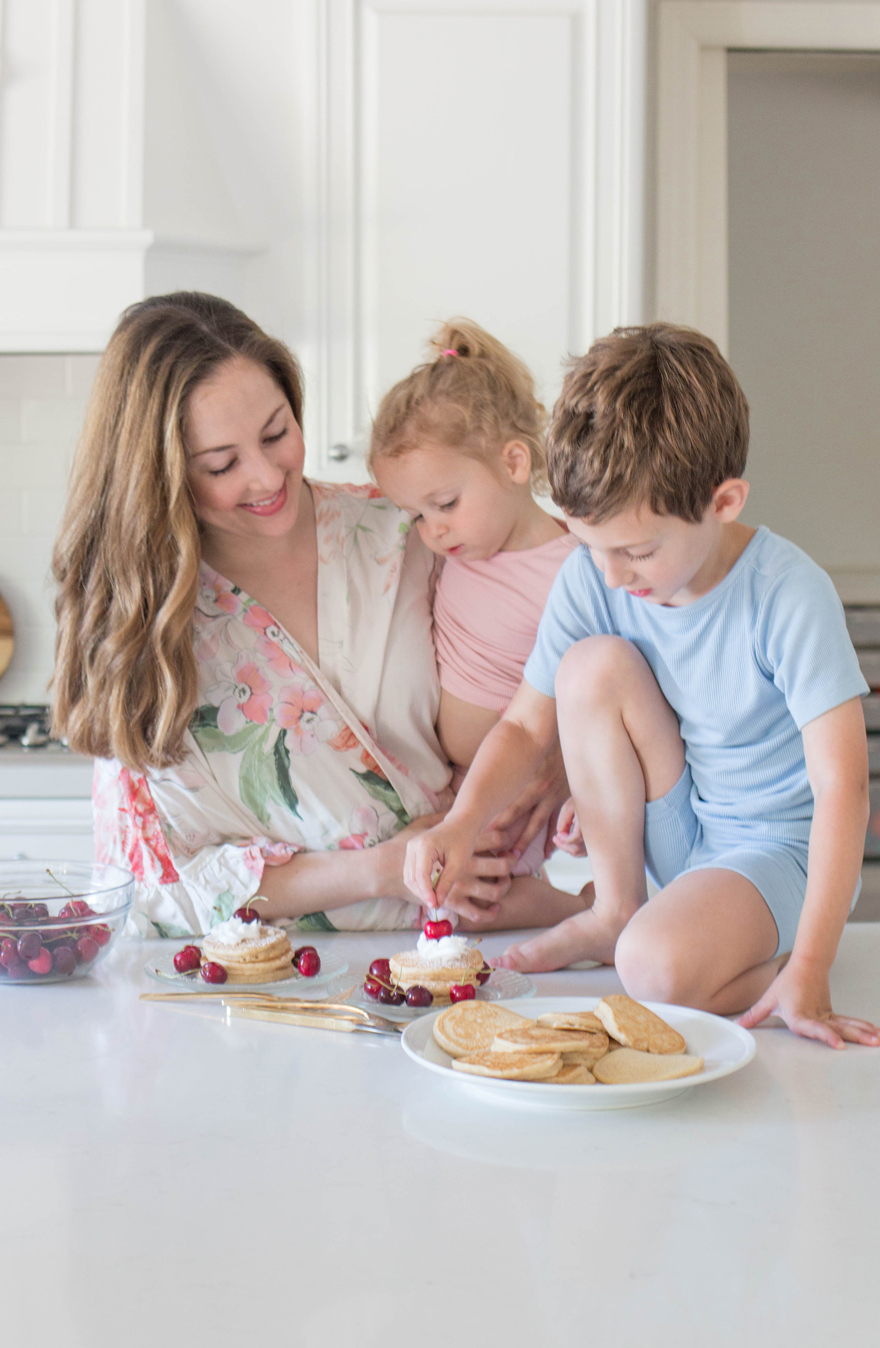 Mix the dry ingredients together in a large bowl. Mix the wet ingredients together in a liquid measuring cup (for convenience,) making sure to break up the egg. Make a well in the middle of the dry ingredients and pour the wet ingredients in. Stir until well combined. Spray a pan or griddle with coconut oil and cook on medium heat. Flip each pancake when it becomes opaque on the edges and bubbles start to form in the middle.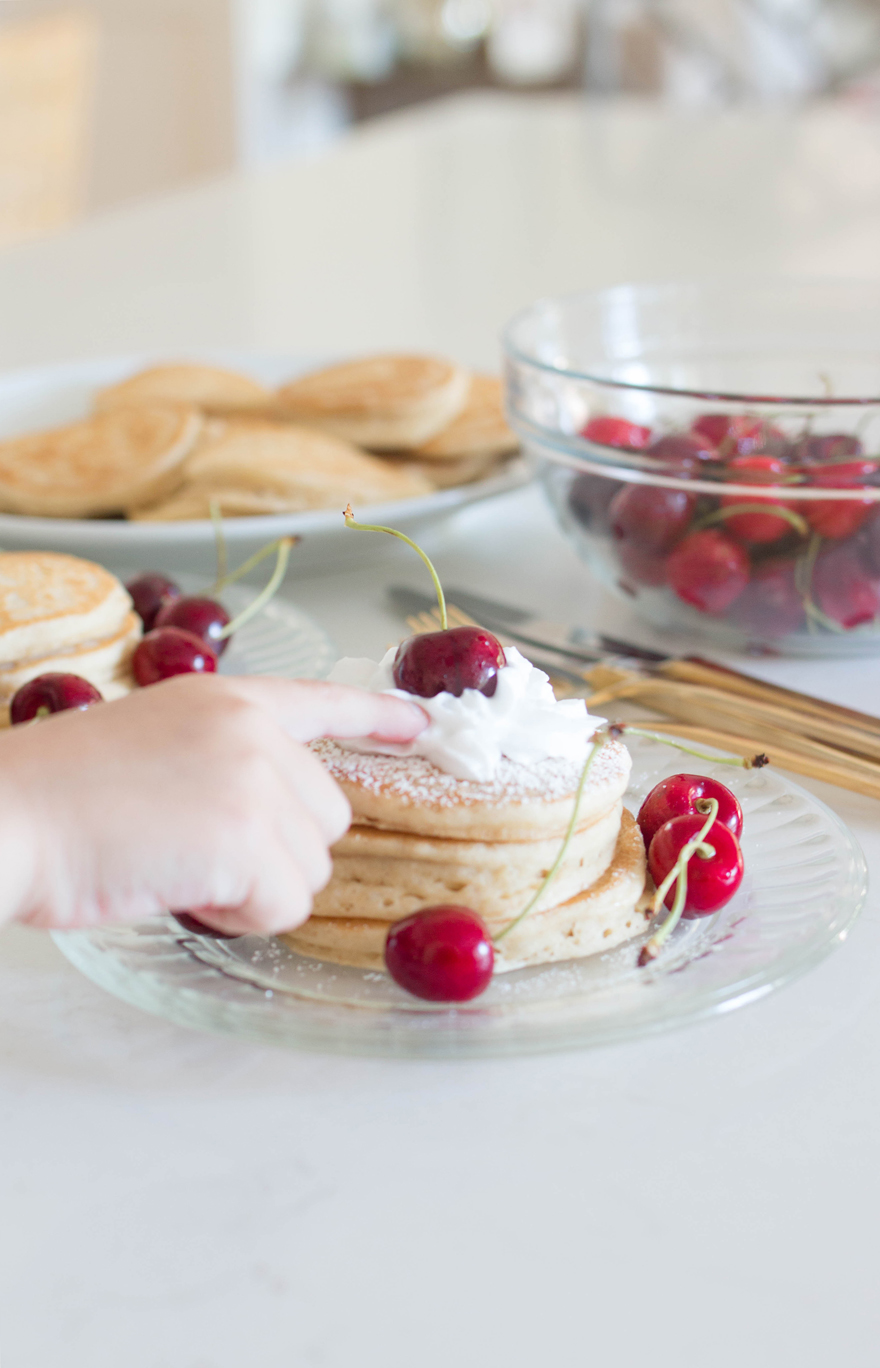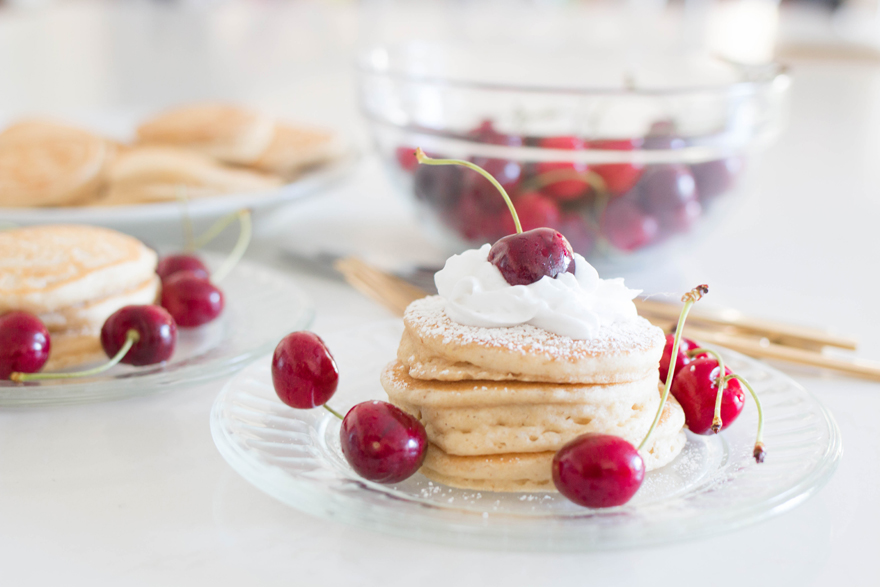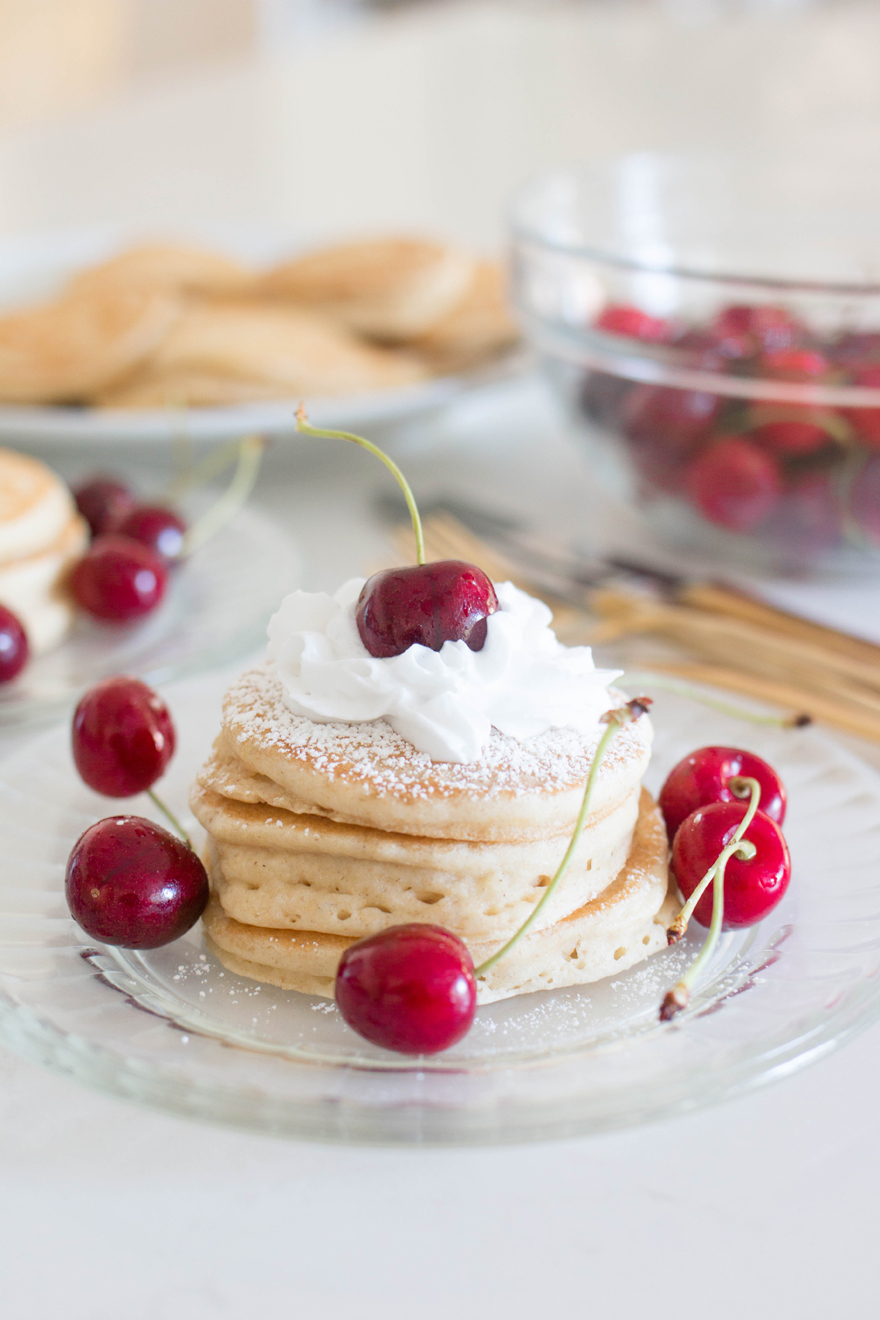 That's it! I love having a homemade, easy pancake recipe that I can whip up on a whim. I probably make these twice a week (Maddie is obsessed!) These healthified pancakes with fresh summer cherries are our go-to summer breakfast and can be made year round and paired with all different fruits and sides.