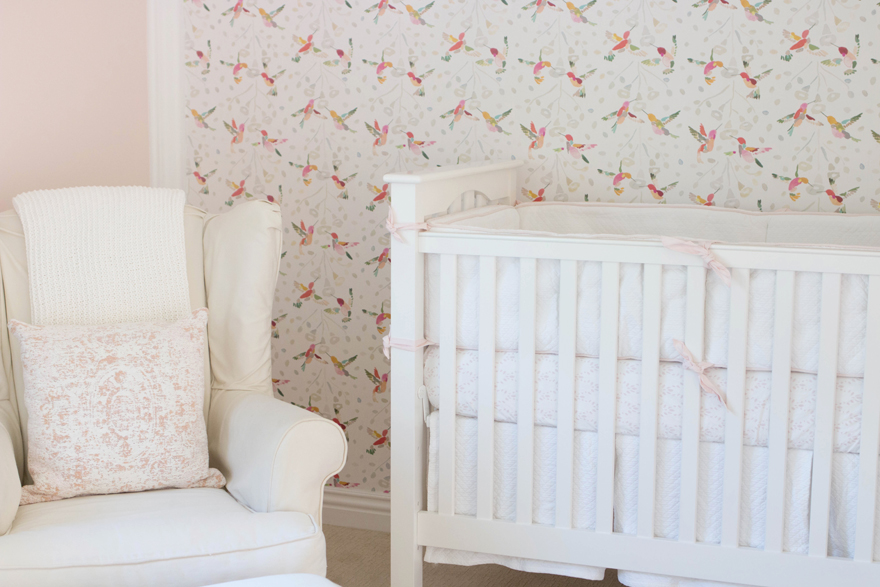 I'm so excited to share our classic baby girl nursery with you, just in the nick of time! I'll be 39 weeks on Thursday so baby will be here soon. I had so many ideas for this space and it was hard to narrow down a scheme so I ended up melding a few looks together to create this transitional feel. I just love how it turned out! To see my original inspiration, click over to this post. I'll be adding some more accessories and I might make a mobile out of the Anthropologie bird ornaments that I used as decor in this post but other than that, the room is baby ready 🙂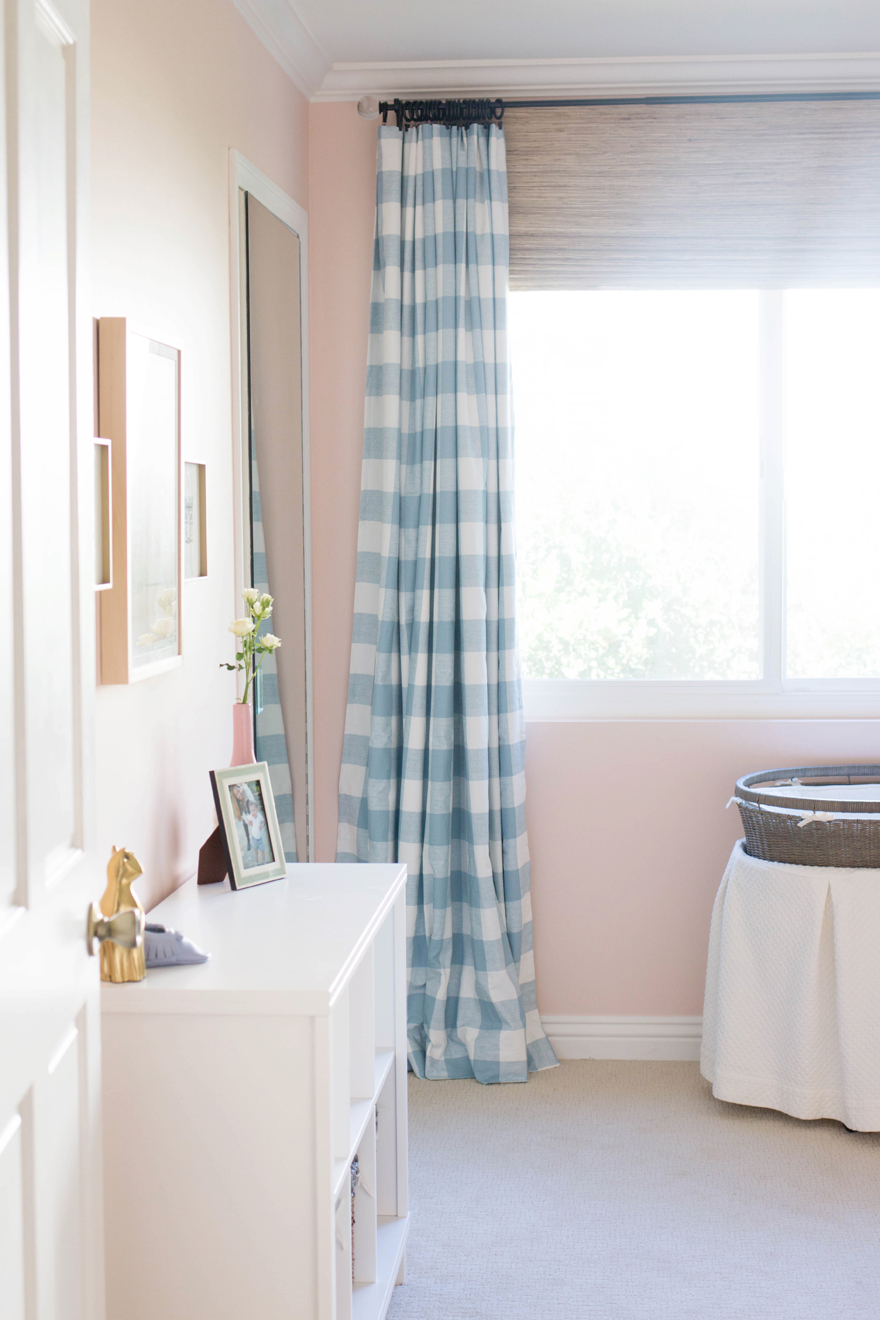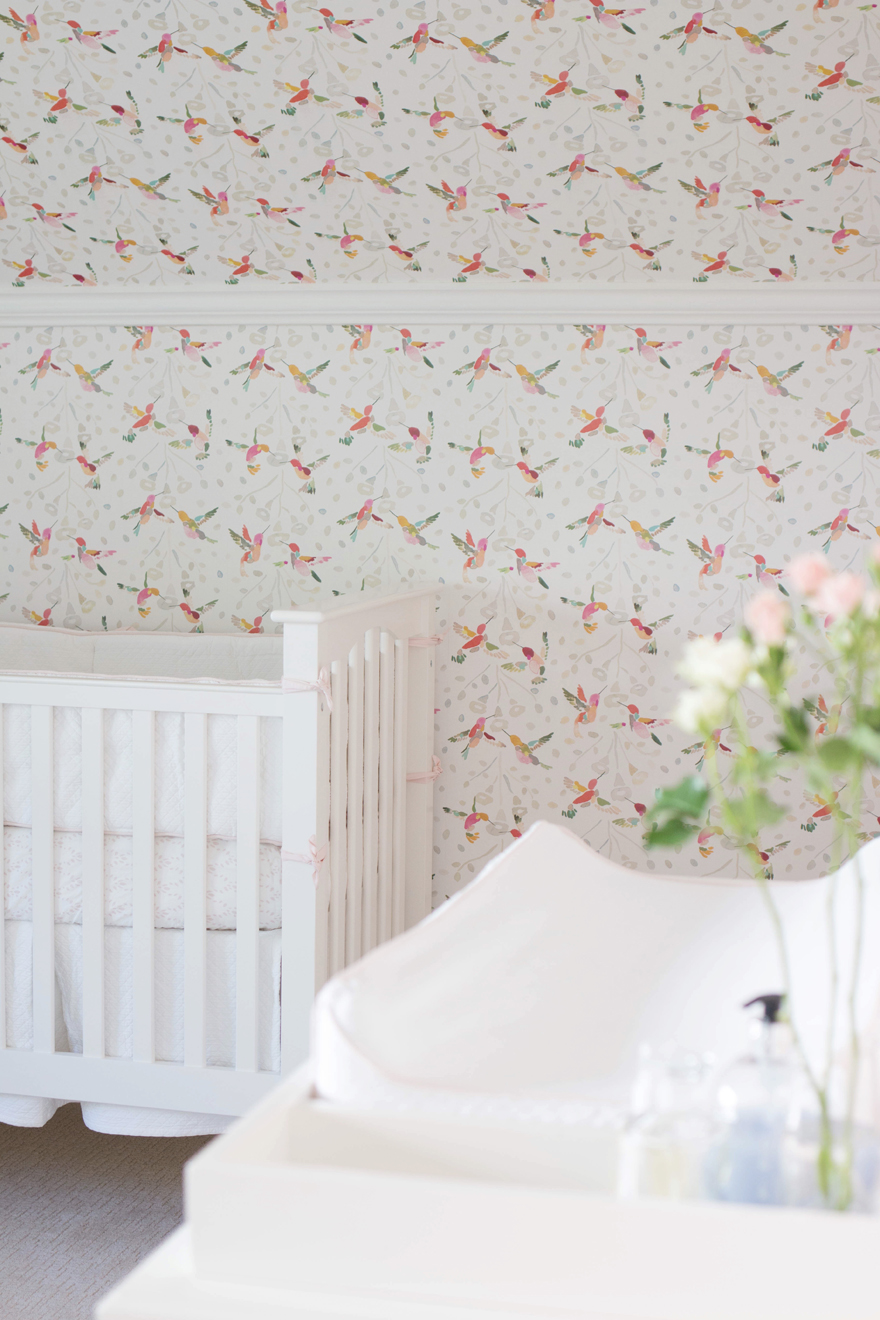 If you follow me on Instagram, you might have seen in my stories that I was debating having the glider reupholstered and swapping out the ottoman for a pouf. We got them when Will was born with his nursery design in mind so I thought about changing them but in the end, I decided that the neutral color worked and adding a throw blanket and decorative pillow gave them enough of a refresh. As Dave likes to remind me, they'll be covered in spit-up and baby messes soon enough 😉 Will's crib and changing table worked perfectly in the space. If you are expecting your first baby, I highly recommend sticking with neutrals for the large furniture pieces so that they can be reused easily for future children. White is especially versatile and can be dressed up with bedding and accessories to go with any look.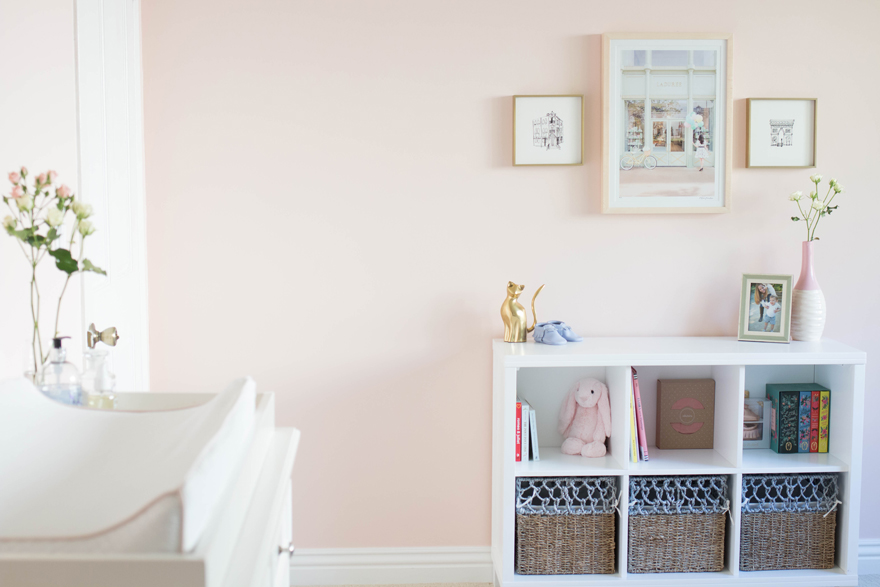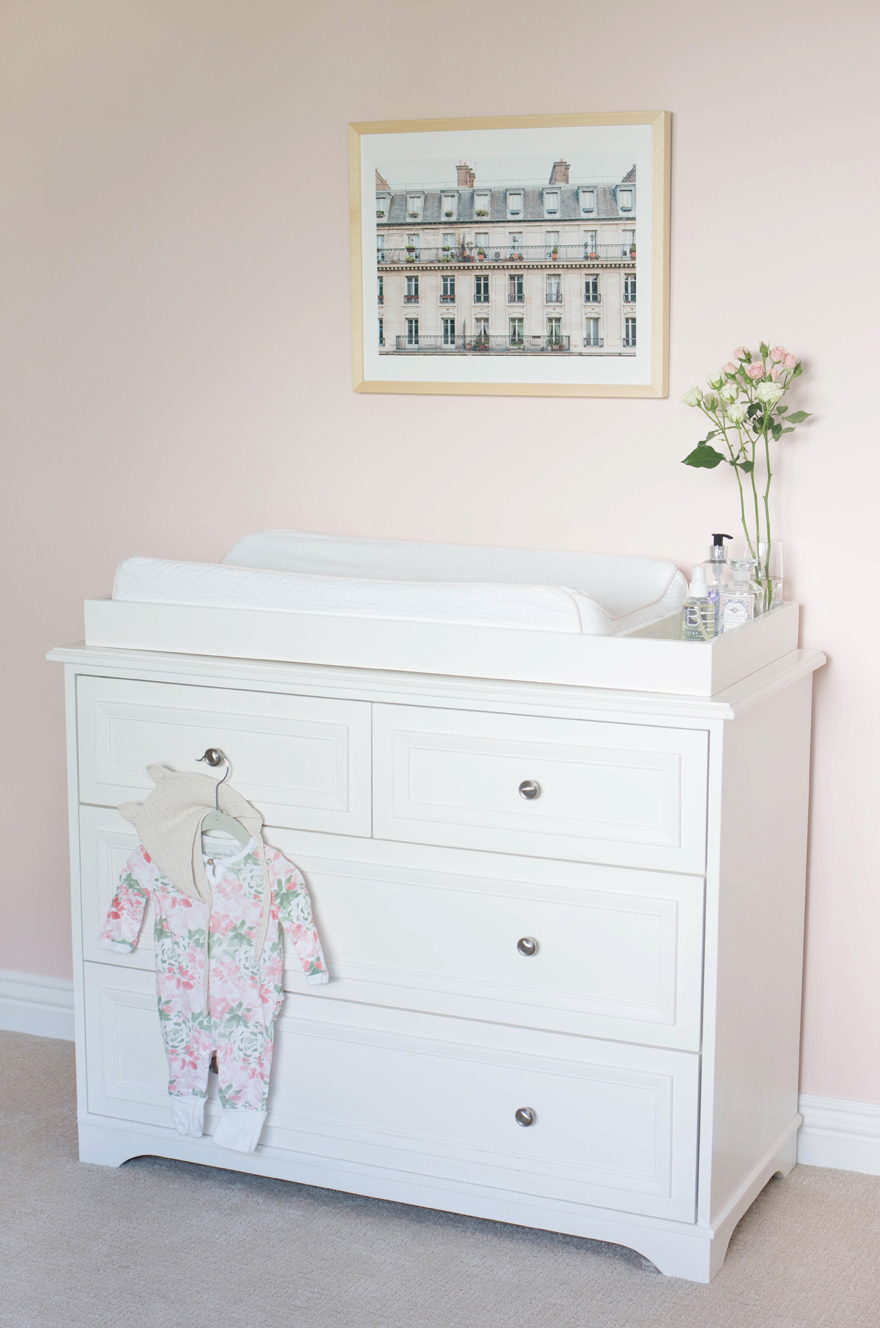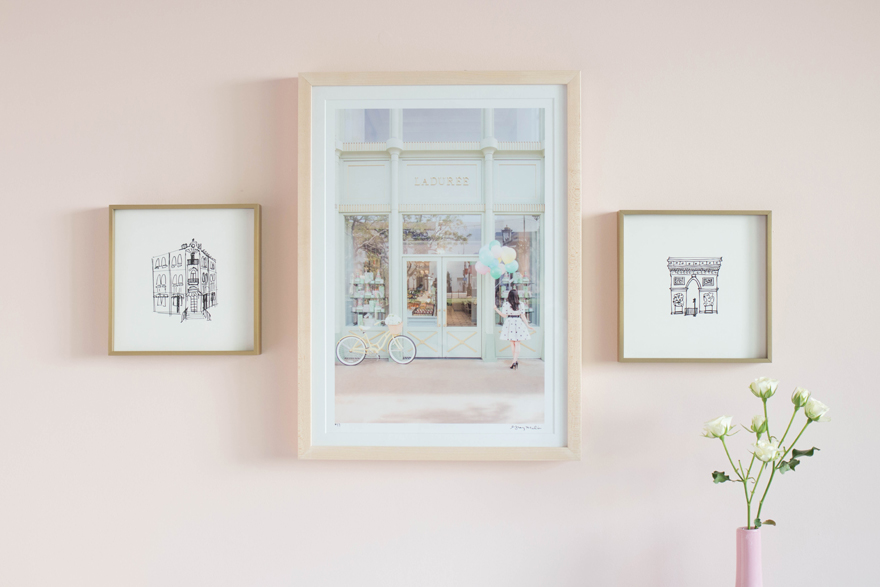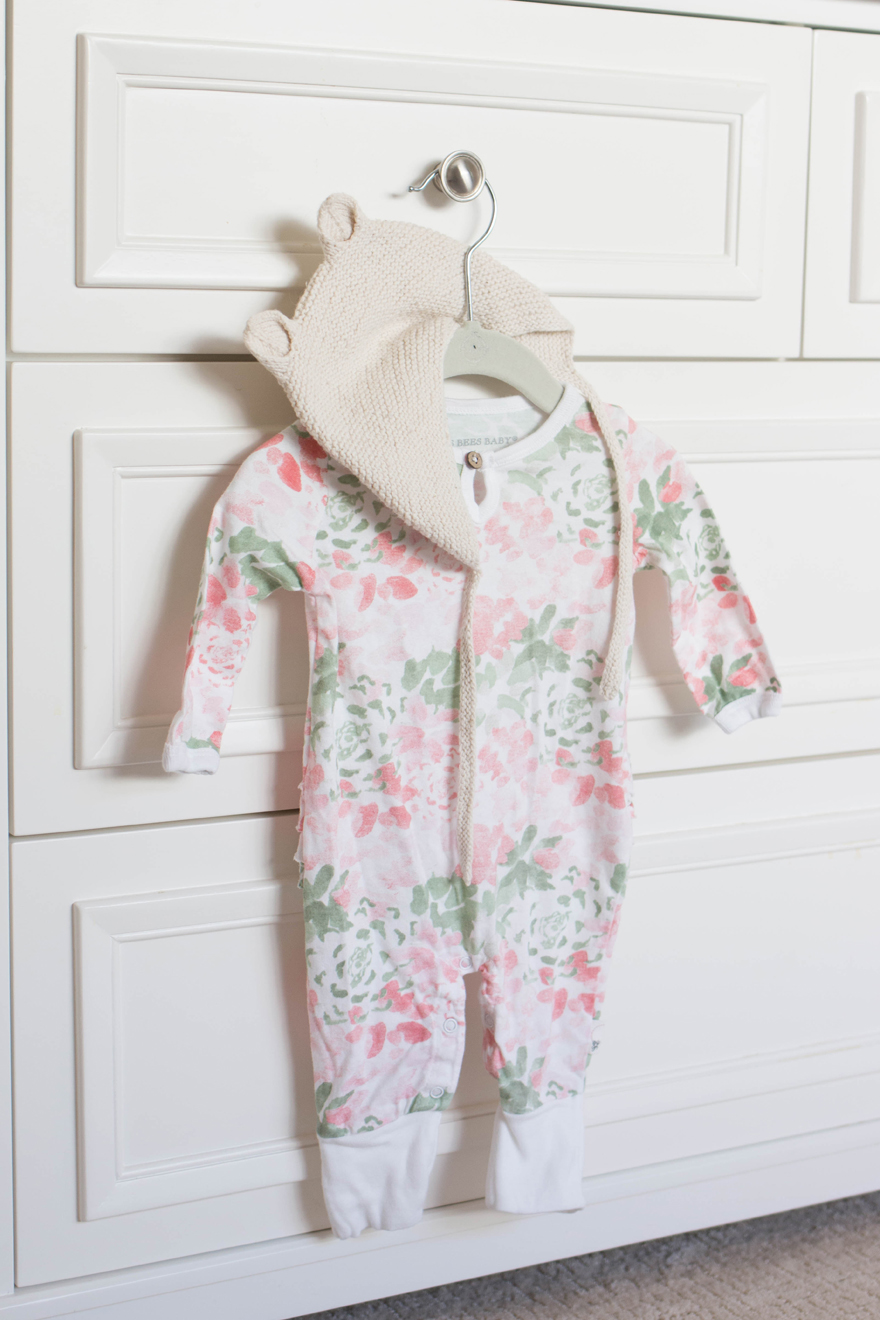 I knew I wanted to incorporate this Gray Malin photo into the design and since there were already a couple busy patterns in the room, I stuck with Parisian prints for the rest of the art. I added this pen and ink drawing to one side and a coordinating one to the other above the bookshelf. I had them framed in matte brass and ordering from Minted is always so convenient since they have lots of frame options. The photo above the changing table is also from Minted which I had framed in a natural wood.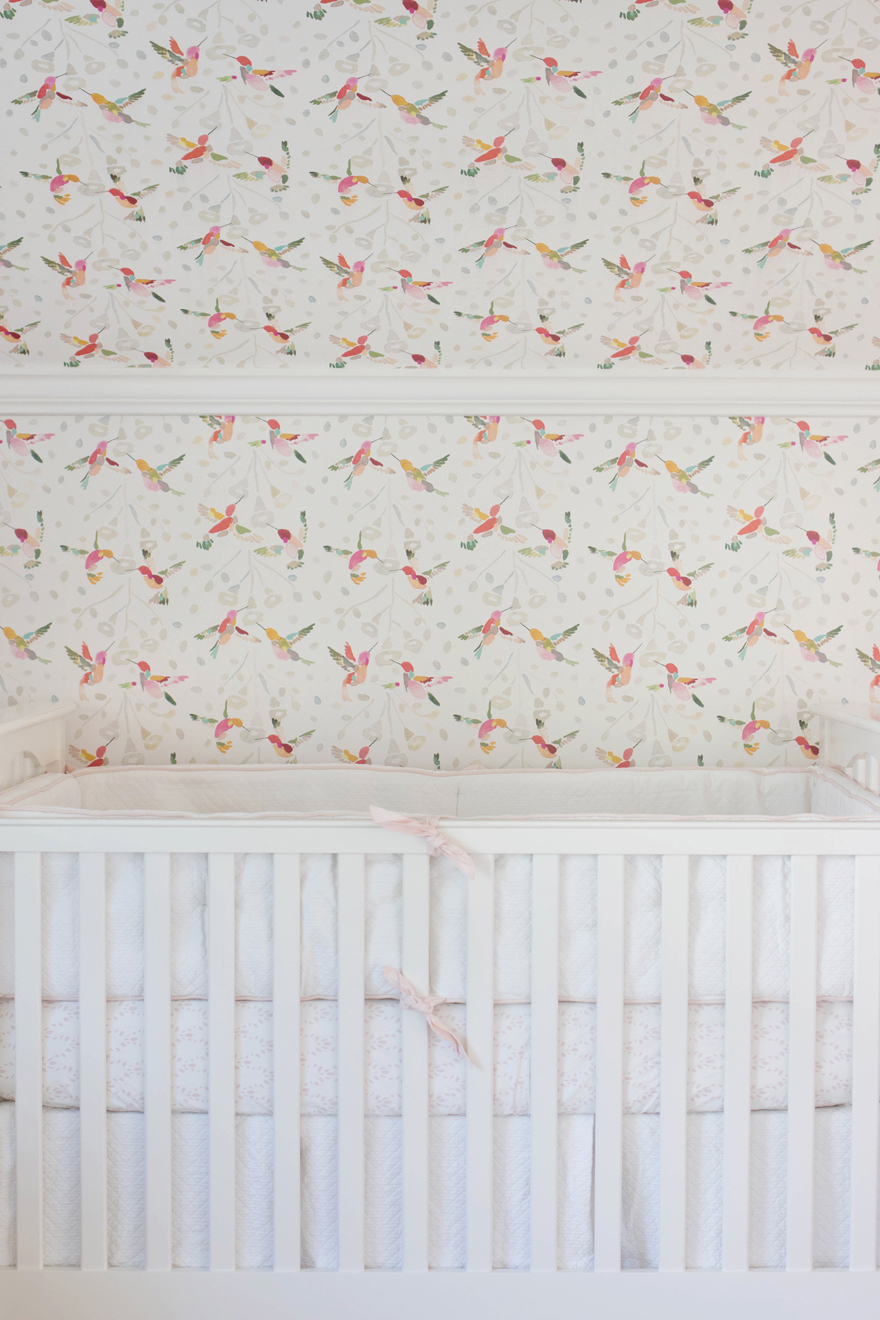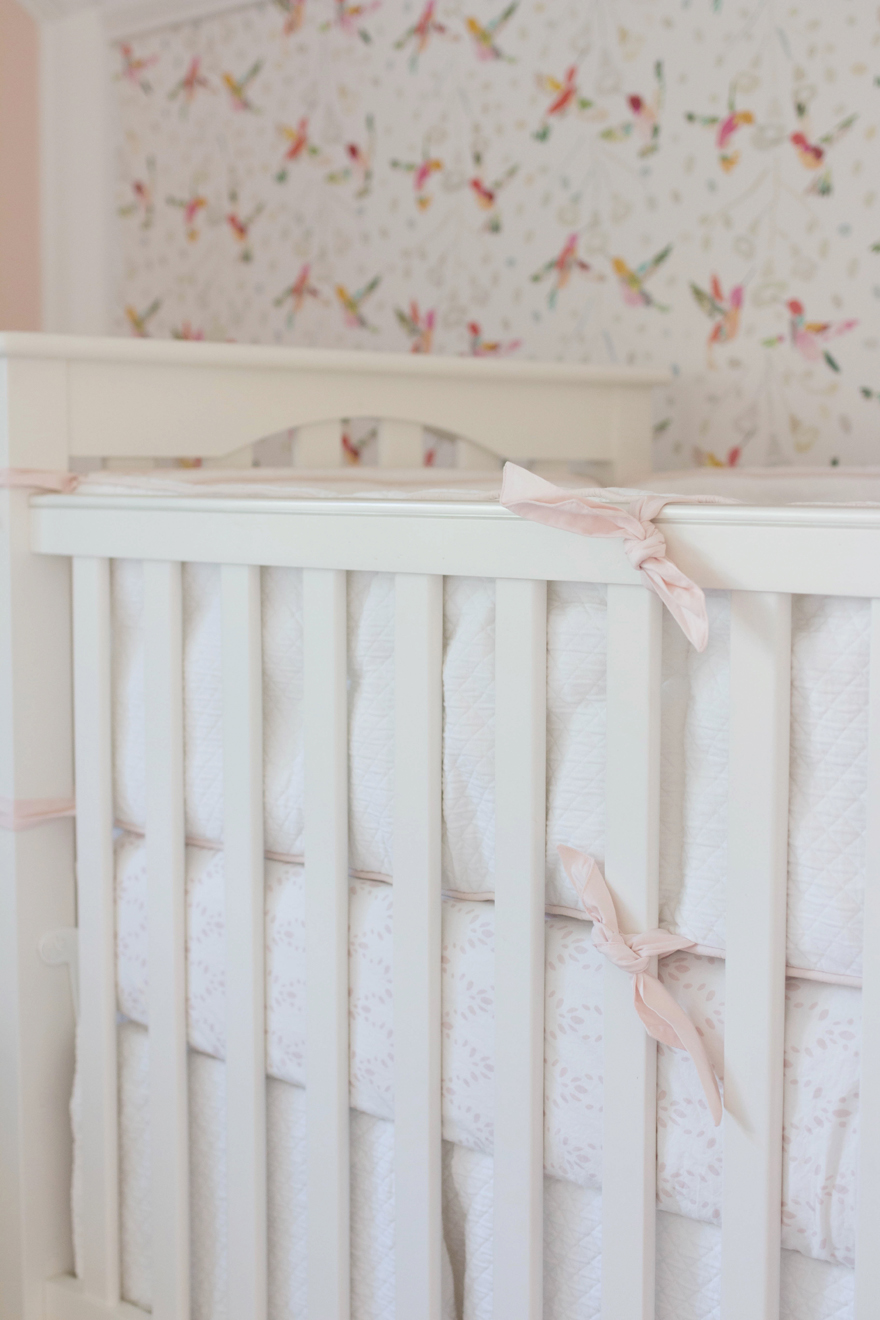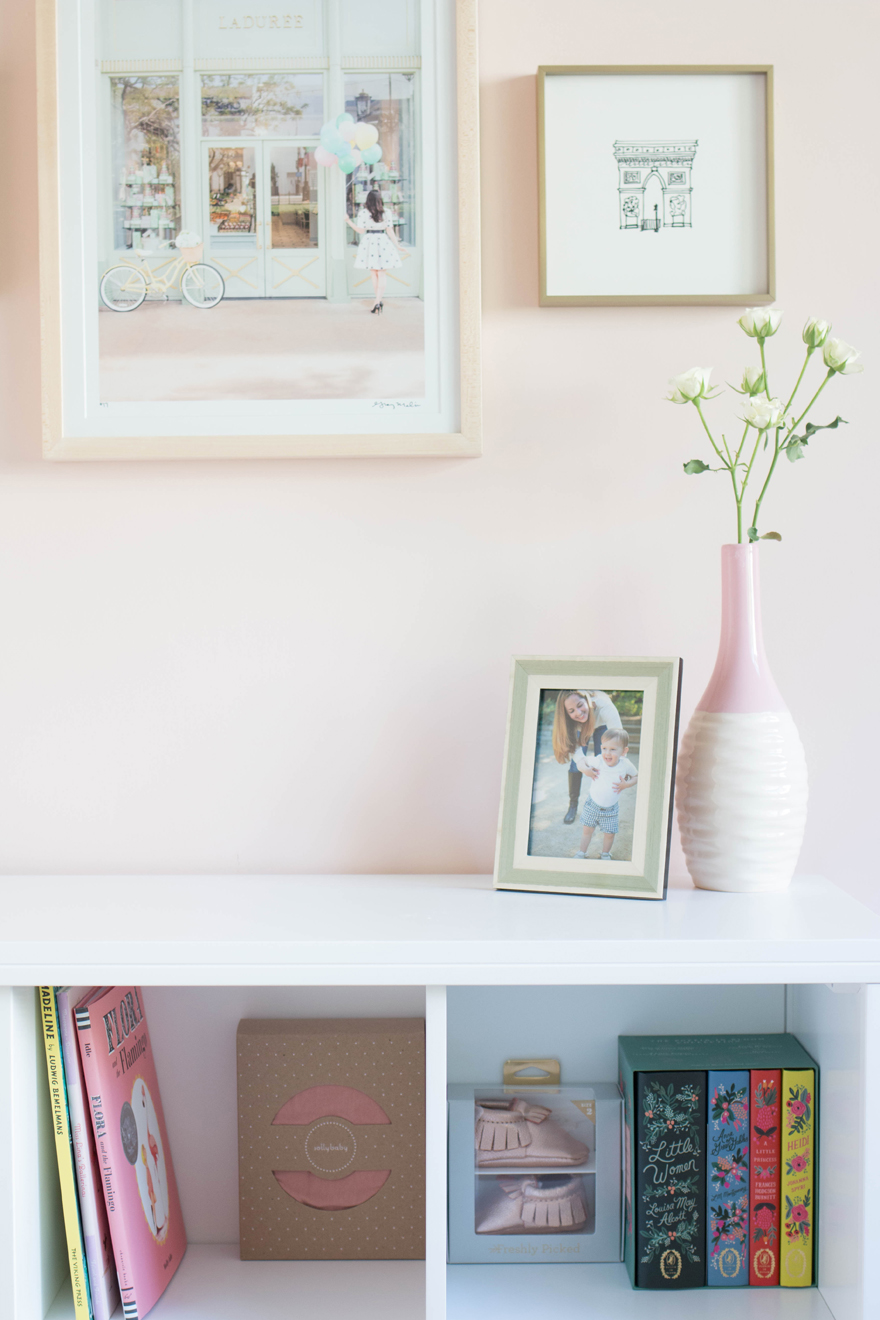 The traditional feel of the vintage-washed diamond matelassé crib bedding is exactly what I had in mind. I was debating between a solid colored sheet and a small pattern and this petite trellis print won. I'm so happy with the subtle accent it lends to the mostly white crib skirt and bumper (which, don't worry, will be removed before the baby sleeps in the crib.) I also knew from the beginning that I wanted buffalo check drapes and although the obvious choice for a girl's room might be pink, I chose blue to off-set the walls and pick up a different tone from the wallpaper.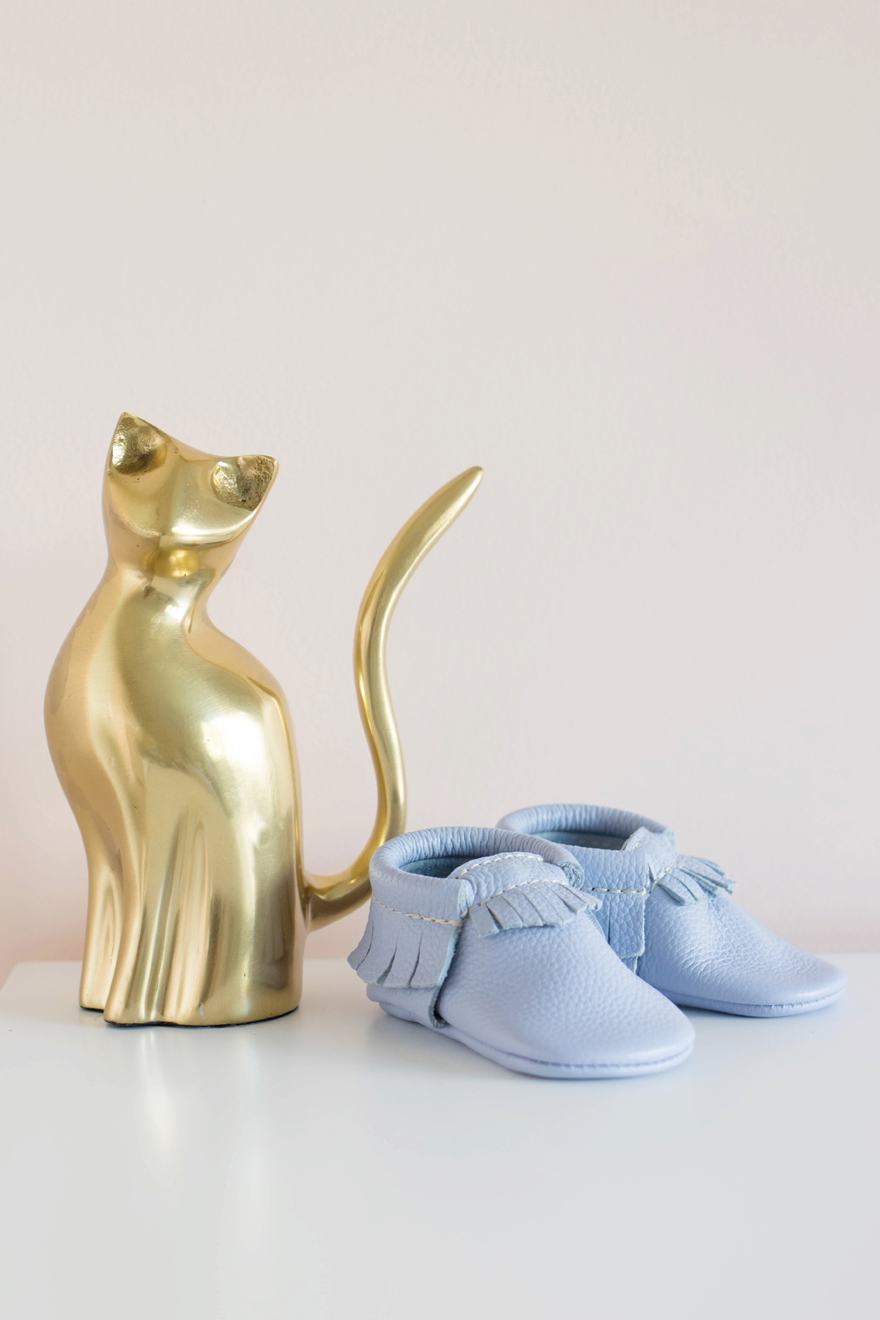 Freshly Picked moccs, classic books, a framed photo (which I'll swap out for a family photo once the baby arrives,) a pretty pink vase, a brass cat, and a bunny stuffed animal make for the perfect decorative accessories. We also just received the sweetest Cuddle & Kind doll as a gift which I'll add into the room and possibly one of my favorite Blabla Kids dolls as well. Now that our classic baby girl nursery is set, we are ready (or as ready as we can be!) for our daughter to arrive!