Continuing on with our new house updates, today I'm sharing our foyer renovation before and after.  Originally, the walls in the foyer (and up the stairs) were cladded in mirror and the stairs did not have risers.  The biggest changes we made were to remove the mirrors, sand and paint the walls, and add risers to the stairs for safety purposes and to update the look.  We decided to simply change out the carpet on the stairs instead of lay hardwood (for budget and safety purposes) and it made a HUGE difference.  We left the railings and bannisters alone.  I do like the traditional look  but I would eventually like to replace the metal spindles with wooden ones and update the bannisters.  Here is the "before" picture:
And here are the "after" pictures: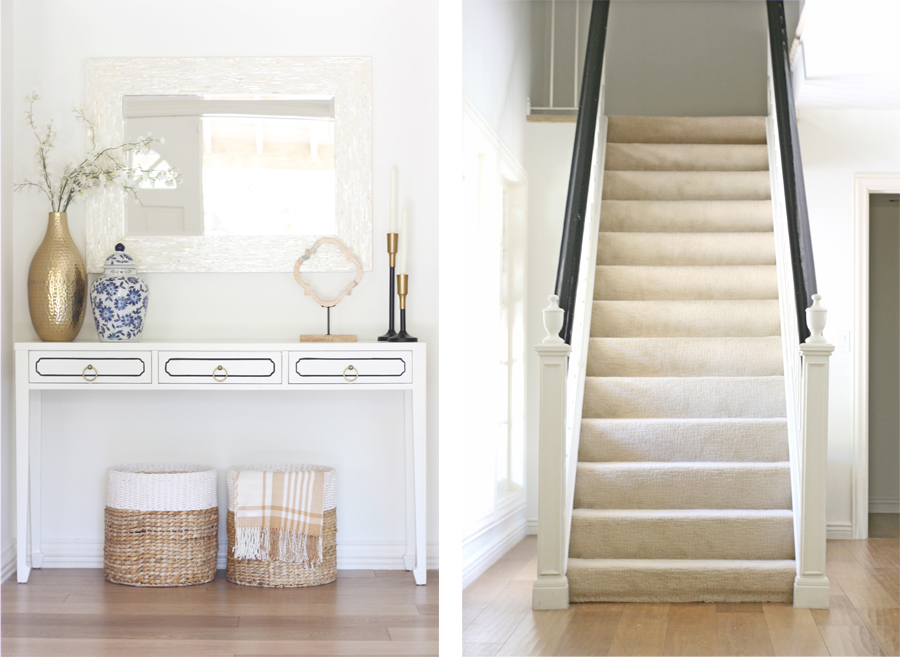 Overall I think we achieved a lighter, brighter feel with our foyer renovation before and after which makes me so happy every time I walk in the door.  Seeing a space transform will never get old to me.  Up next– the bathrooms!