We are on day 60-something (I think?? I can't even remember how long it's been) of the "stay at home" order and now, more than ever, it's become apparent how important it is to me to make our house feel like a home. With all the extra time we're spending at home and since summer weather has started here in Los Angeles, I jumped at the opportunity to create a little oasis in our backyard with this new outdoor patio set from Joss & Main. It has been our favorite spot for at-home date nights, especially since it's staying lighter outside longer. There's just something about warm summer nights that can't be beat.
I have been setting up happy hours outside so that we can take full advantage of summer nights and enjoy our extra time at home. My kids love being outside and I love to see their imaginations run free while playing in their play house, on the swing set, simply collecting rocks and leaves, and making mud pies. It has been so nice for me to have a cozy place to sit while watching them play! And it's been a really nice spot to catch up with my husband after a long day over a glass of wine.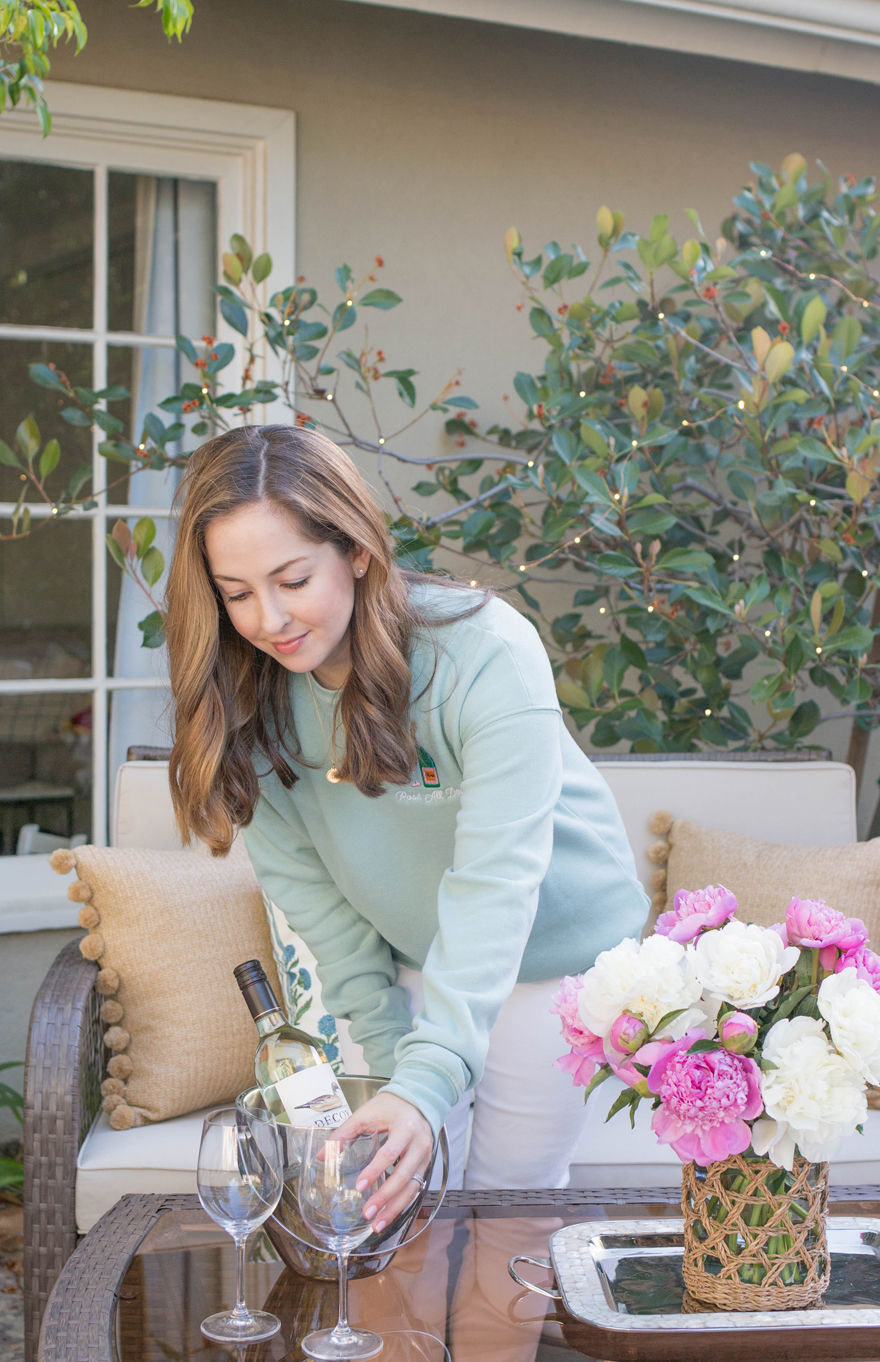 Our dining table and chairs is coincidentally from Joss & Main a few years ago and coordinates with our new seating set perfectly. We prefer to sit here now though when it's just us. It feels more casual and creates a cozier atmosphere than a dining table.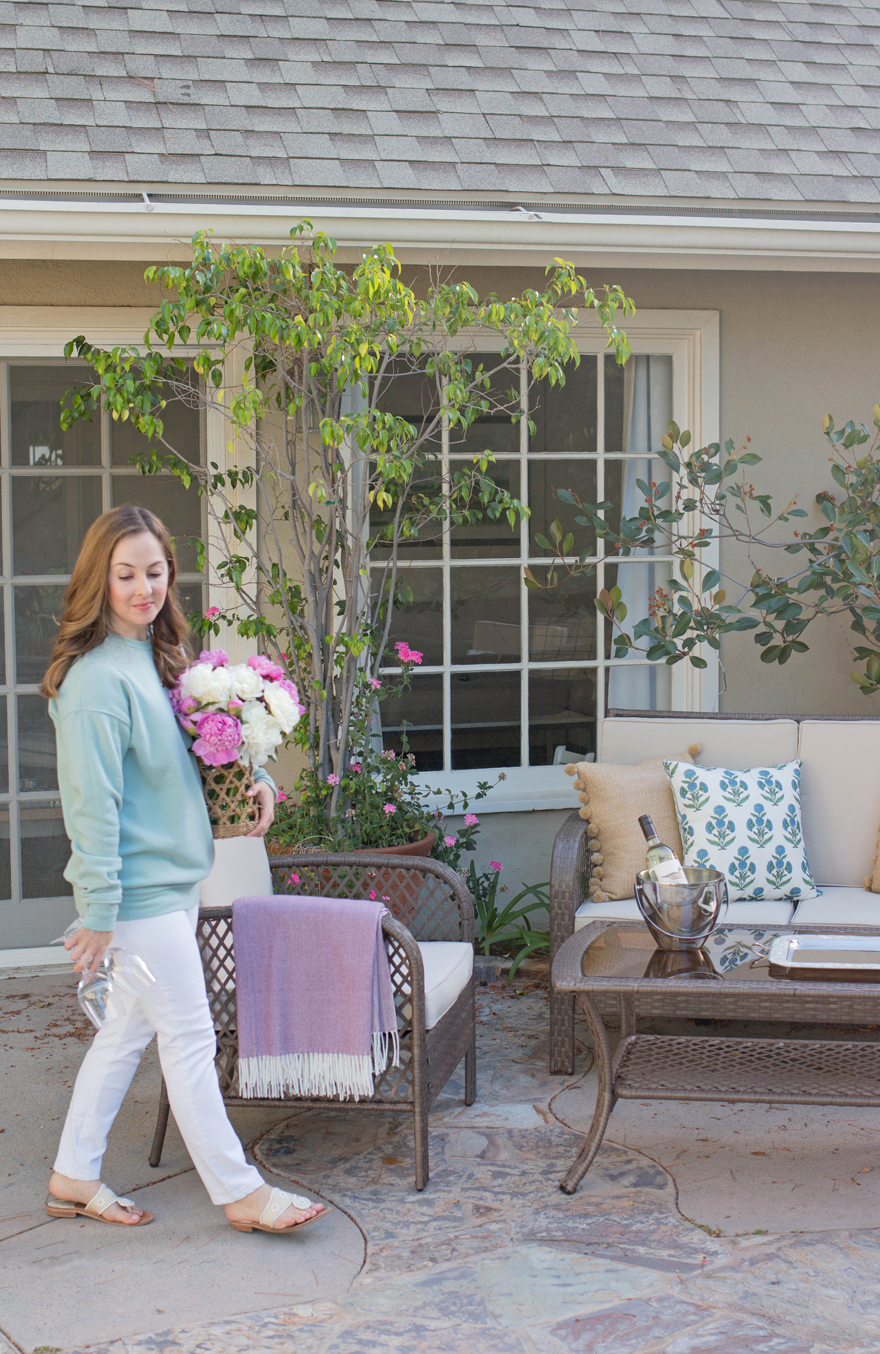 For a simple and easy summer happy hour setup, I just bring a few key items outside: a pretty ice bucket with chilled white wine, our favorite wine glasses, a tray and vase arranged with seasonal flowers, a throw blanket, and some pillows. Our outdoor patio set from Joss & Main has become our new favorite hangout spot at home. I find that setting up these little vignettes really helps the "stay at home" order feel less stressful and more enjoyable.
This post is in partnership with the Joss & Main Style Spotters Program. Thank you Joss & Main for sponsoring this post by gifting the outdoor set to me. All opinions are my own.