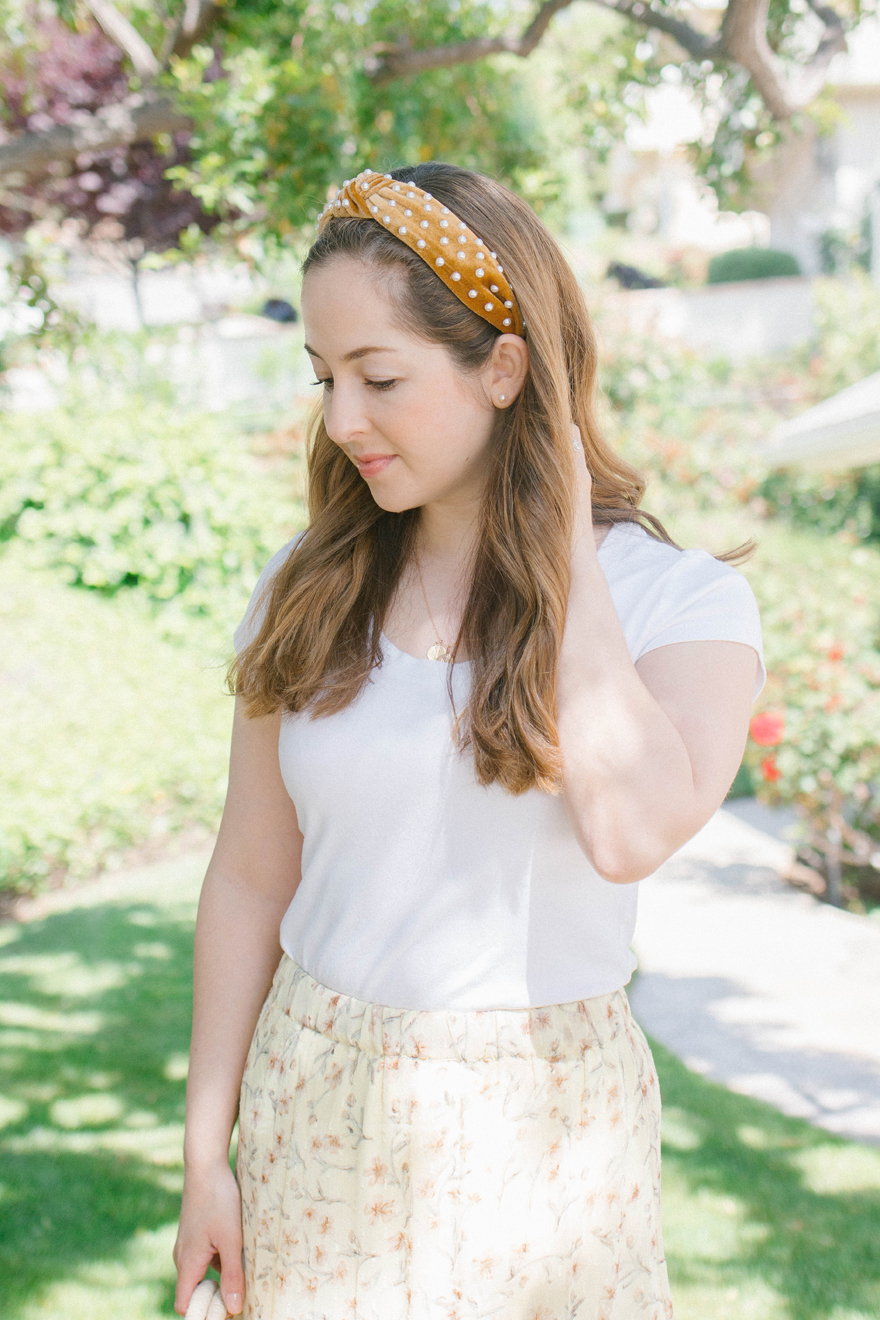 I tend to stick with the classics when it comes to fashion but every so often, there's a trend that I love and want to try. But as much as I'm all for investing in staple wardrobe pieces that won't go out of style, I'm equally as realistic about not spending a lot on trendy pieces that are bound to look dated in the near future. So when I first saw the designer pearl studded, velvet knotted headband for a whopping $150, I knew I couldn't pull the trigger. But I also knew it could be something that I could DIY– er go, the DIY pearl knotted headband.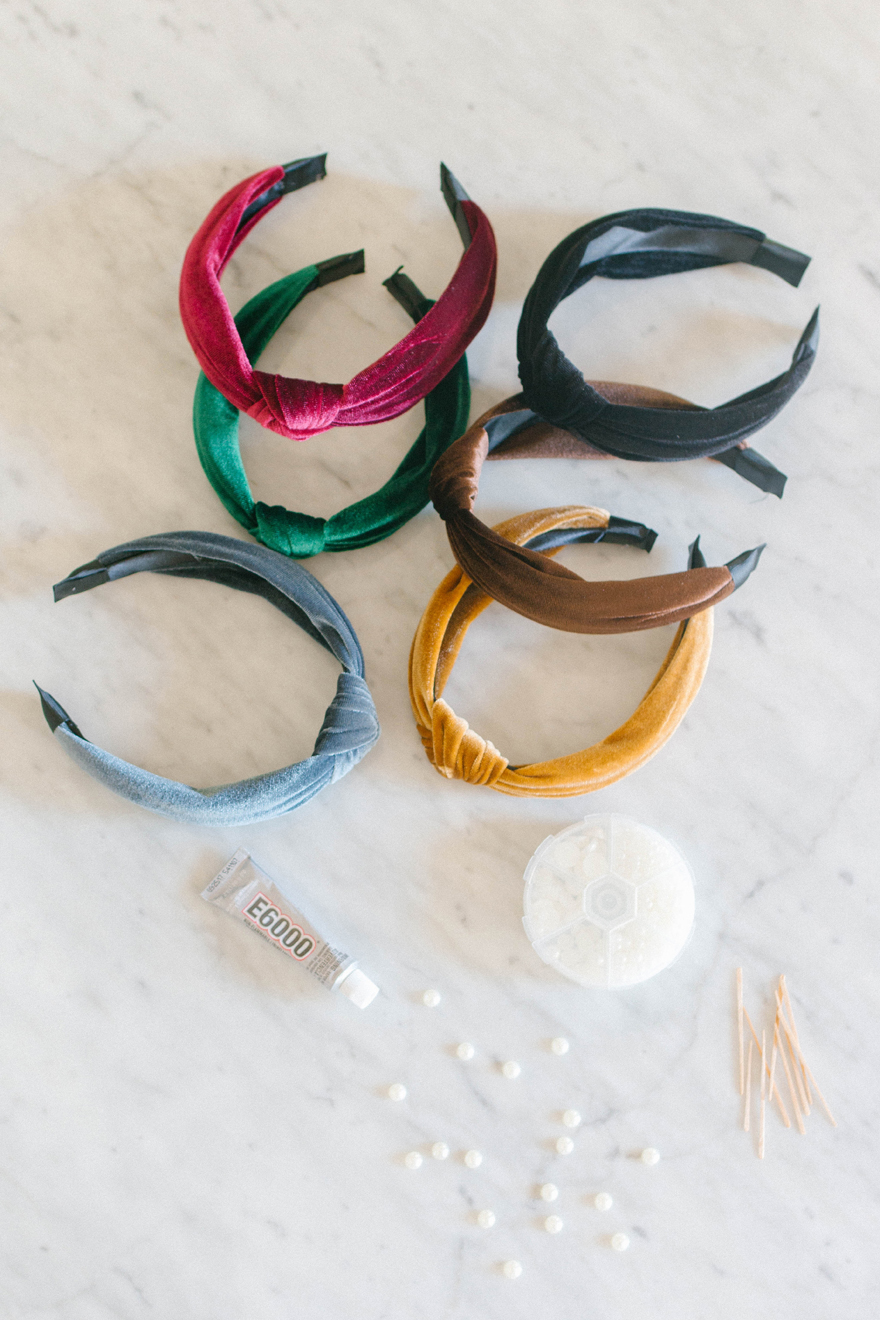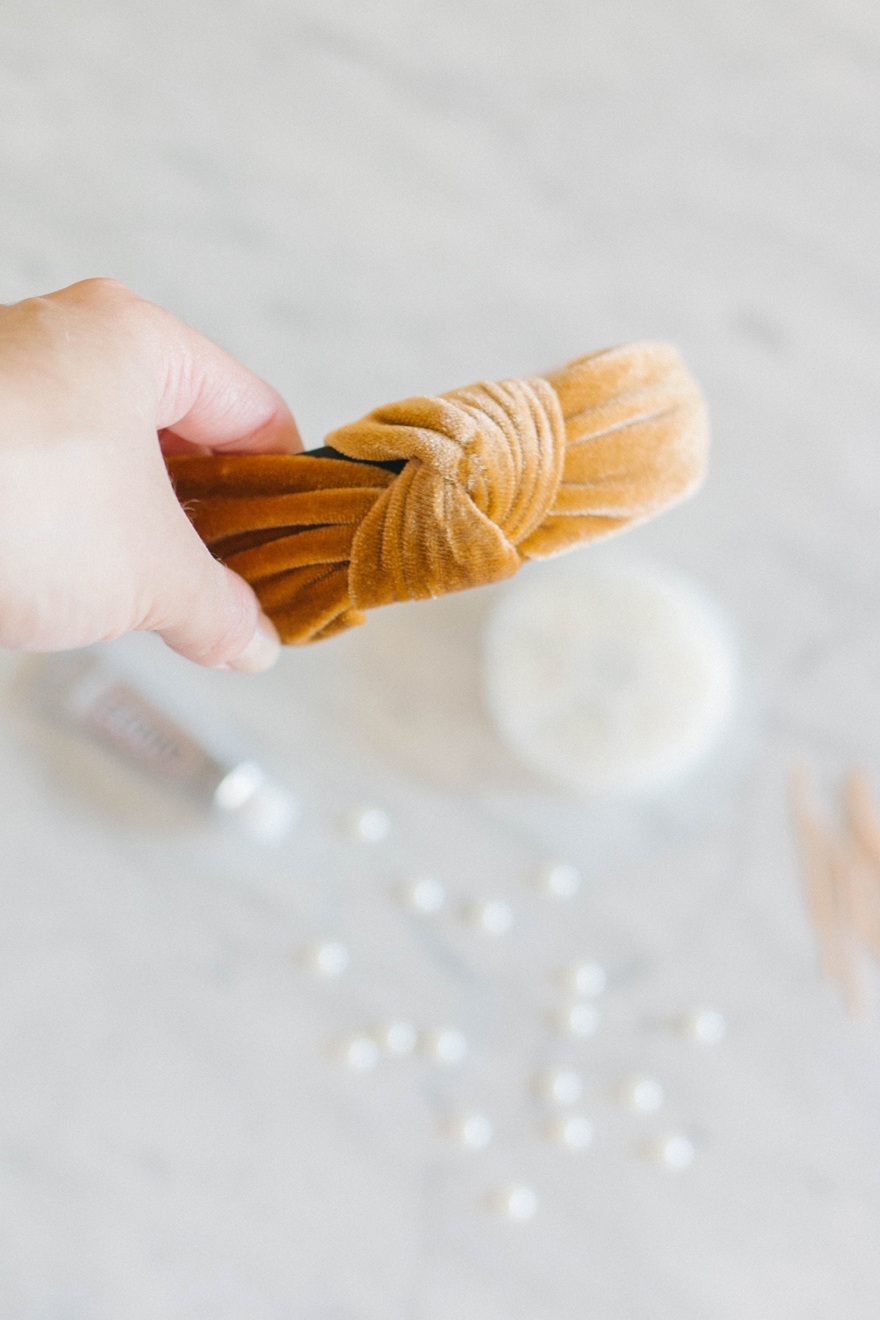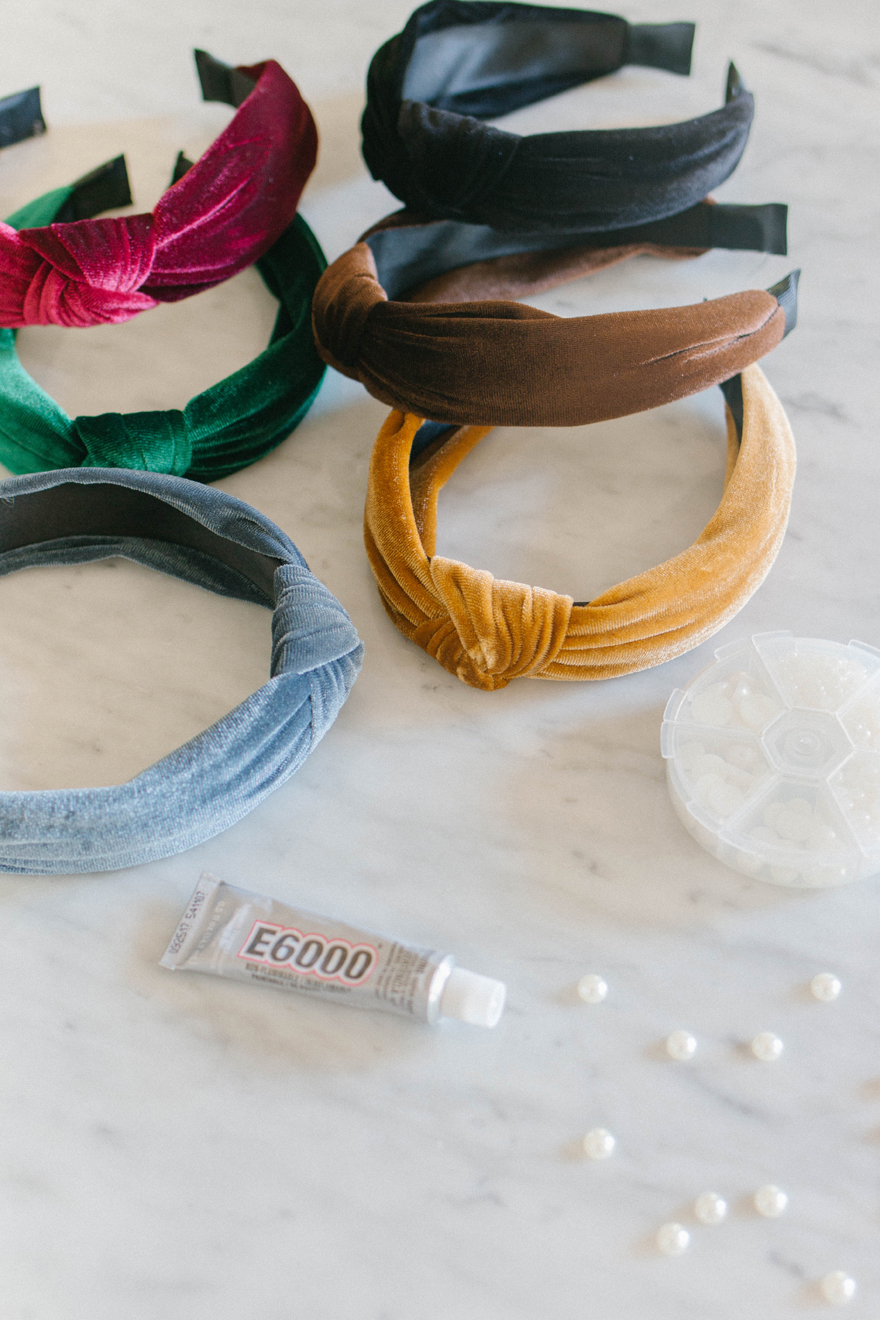 I did a quick Amazon search for velvet knotted headbands and came across this pack of 6 assorted colors for $12.99. Since they were so inexpensive, I figured it would be worth a shot to order them. Then I did a search for flat back craft pearls and came across this set for $7.59. I went ahead and ordered them and I was pleasantly surprised by the quality of both the headbands and pearls.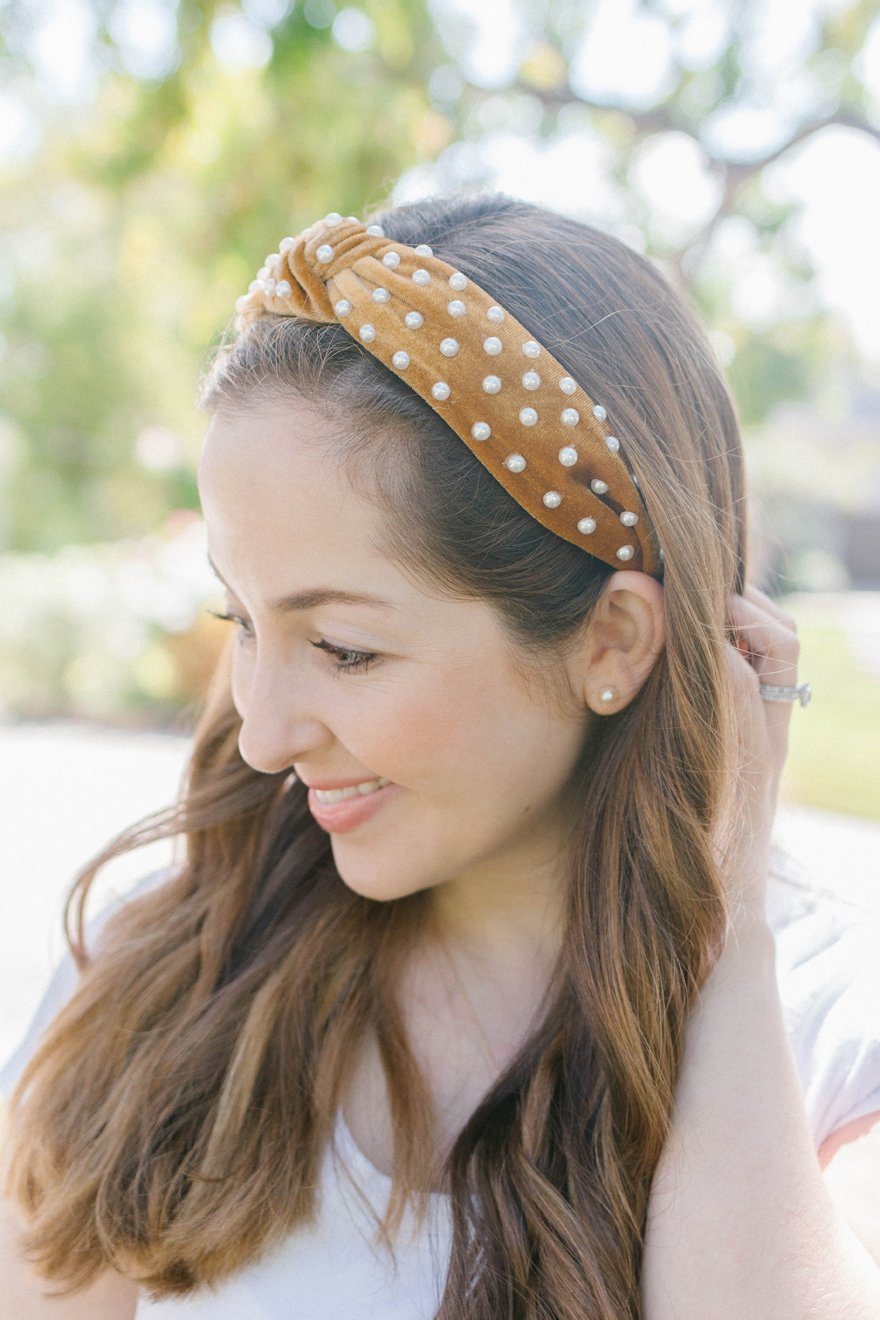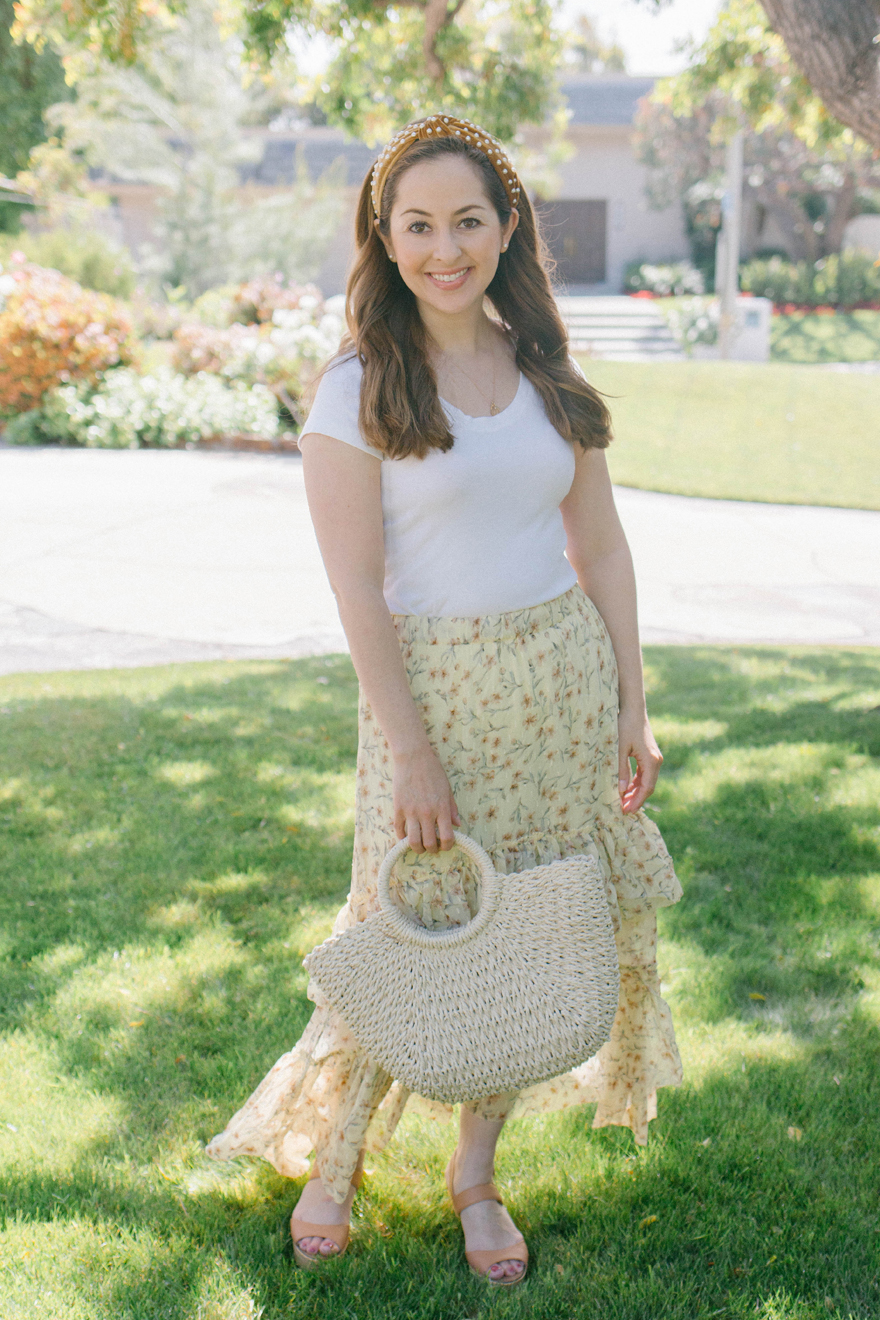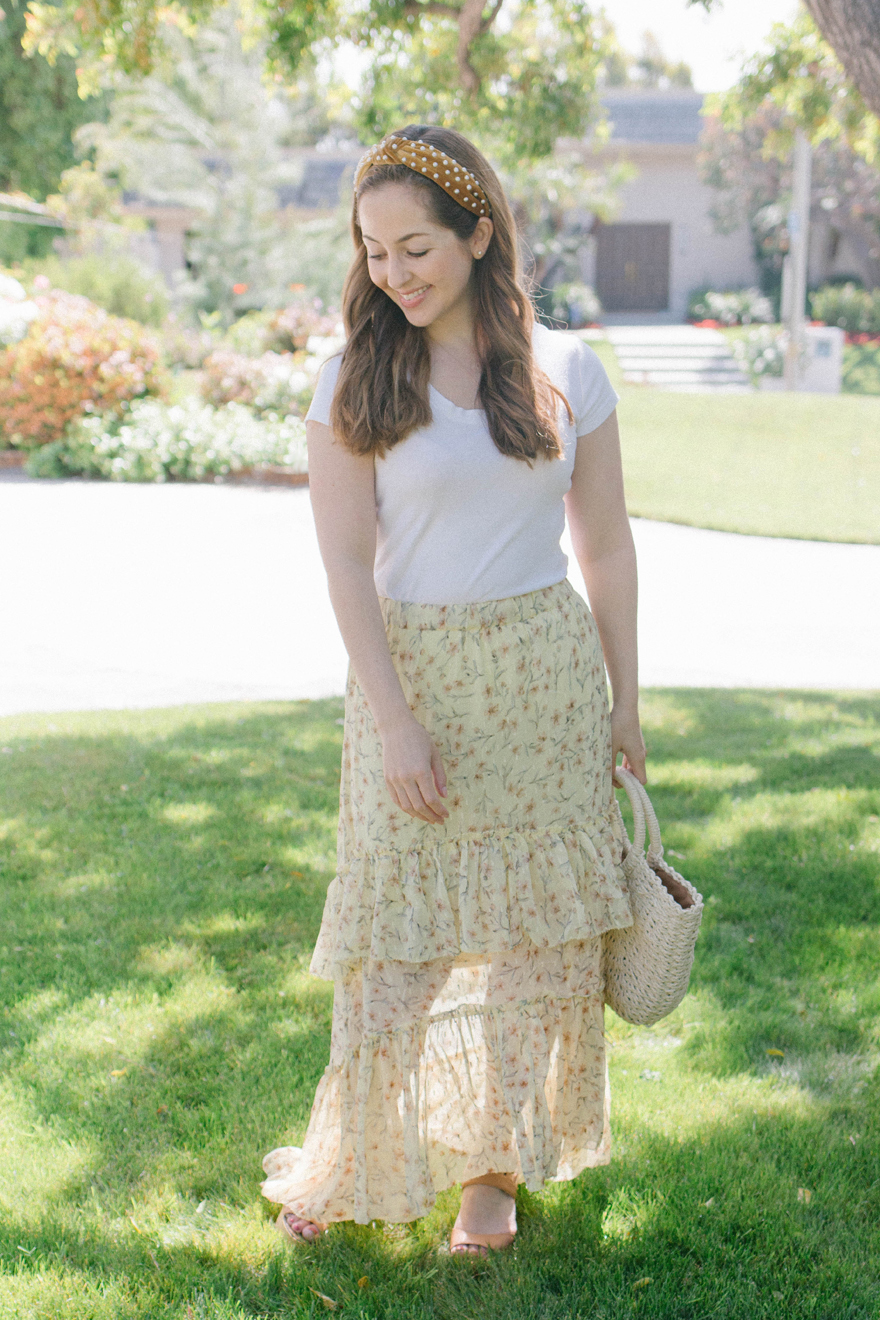 I used this glue to adhere the pearls to the headband and it worked very well. I'm sure any fabric glue would work fine, but that is what I had on hand. I simply used a tooth pick and a small amount of glue and stuck each pearl onto the headband in staggered lines. I was not exact about the process but I love how it turned out. And it took under 15 minutes! I used the third smallest size of pearls that came in the set and I used all of them. It turned out to be the perfect amount. You could use the other sizes for the other headbands, too.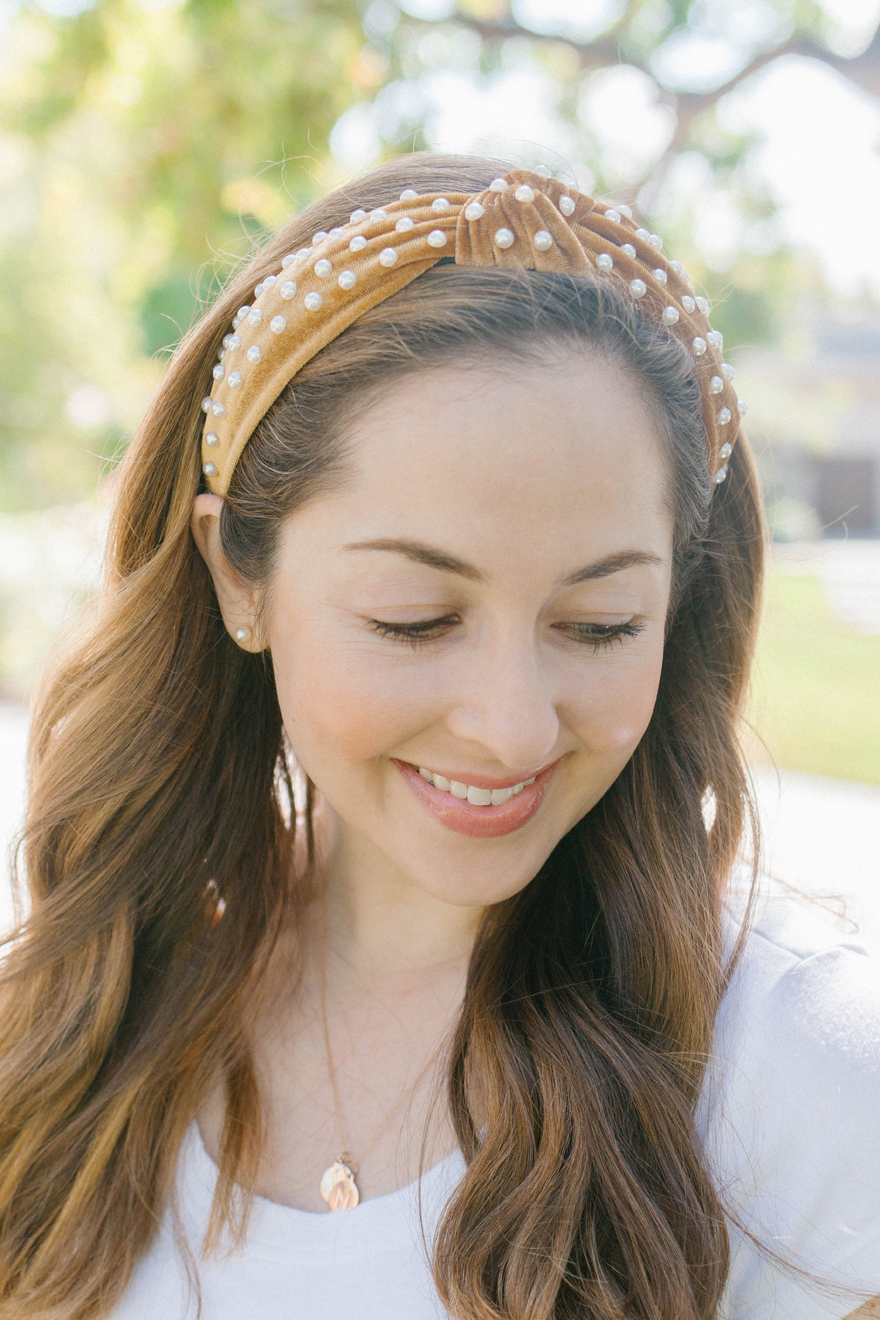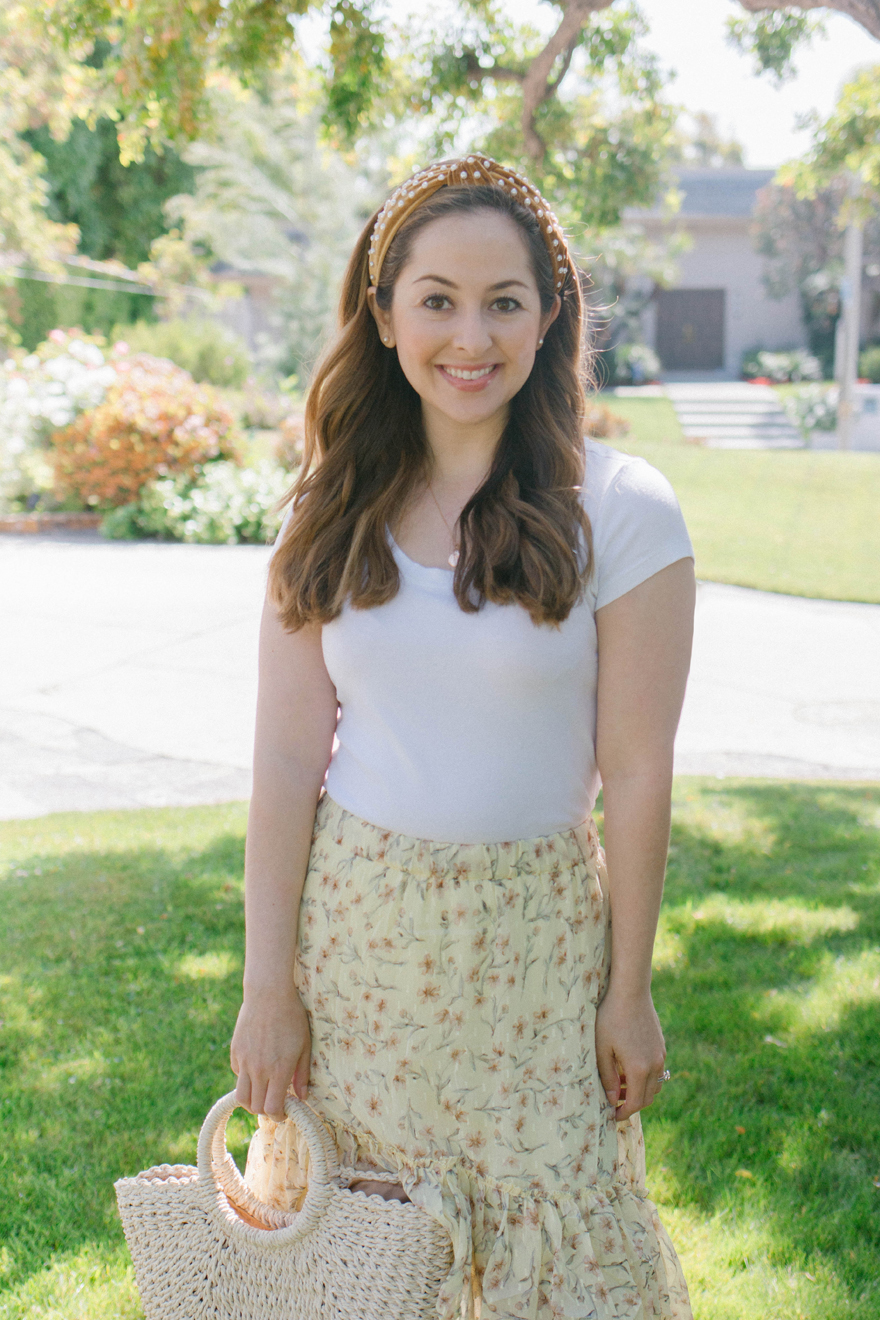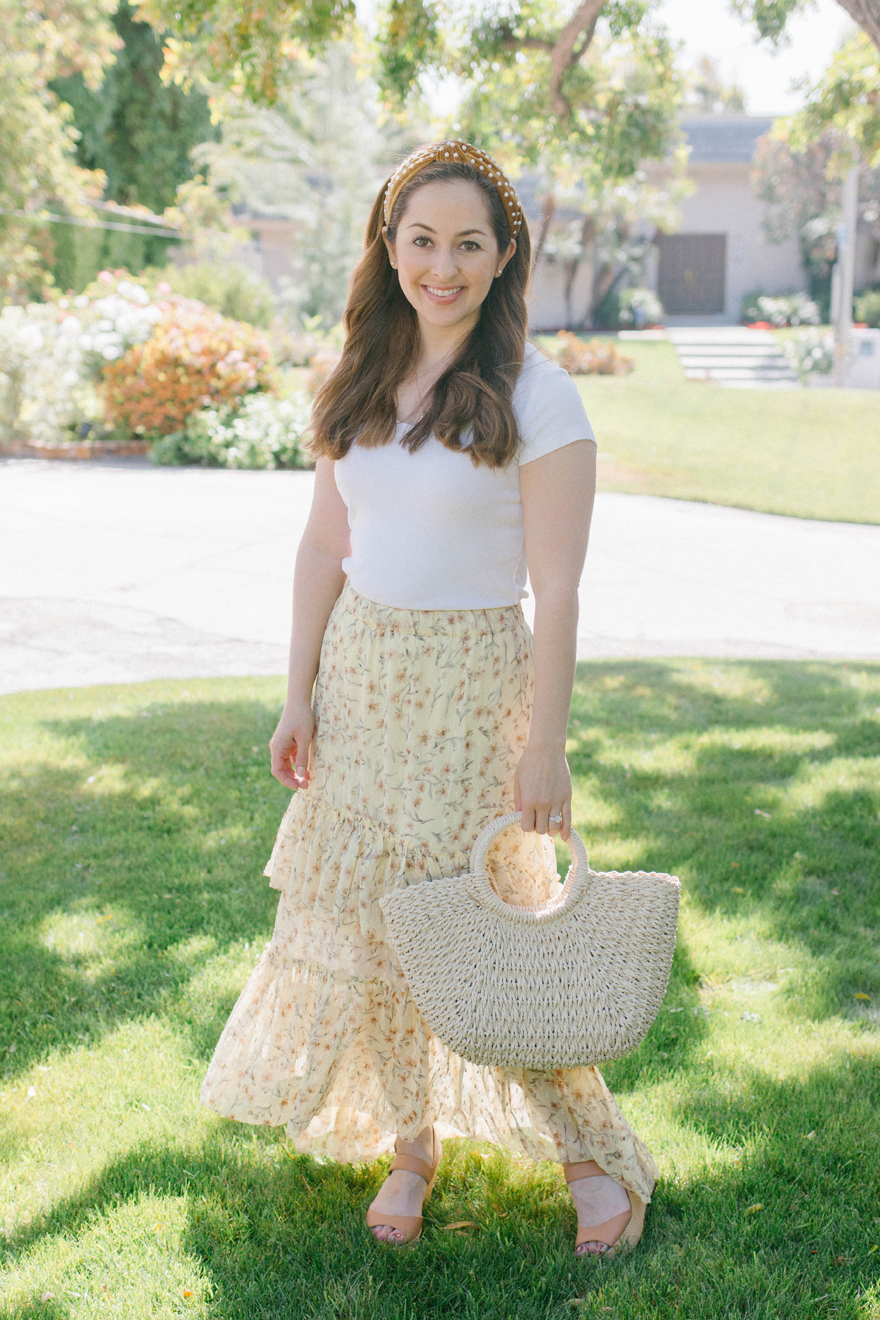 This DIY pearl knotted headband is a great way to test out the trend without spending an exorbitant amount on a designer price tag. I'm fairly particular and quite the perfectionist but you will definitely see me wearing this headband on repeat. I'm thrilled with how this DIY pearl knotted headband turned out!