When Milton & King asked if I'd be interested in sampling their wallpaper, I jumped at the opportunity.  I love the versatility of wallpaper– it's not just for walls!  And the pattern options are endless.  The first one that really spoke to me was this darling children's "Paris" print.  I knew I didn't want to commit to wallpapering Will's room since I still love these decals that are up so instead, I decided to do a quick and easy wallpaper as art DIY.  It couldn't be easier.  Since Will's room is so neutral, I can easily change out the accents depending on the mood.  I usually have these watercolor illustrations hanging on either side of the crib.  You can see them here in Will's nursery at our old house but we replicated the design in our new house so his current nursery looks the same.  To change things up, I cut the "Paris" wallpaper down to size and framed the pieces in darker gray frames.  I then swapped out the watercolor prints for the framed wallpaper and they give the room a fun, whimsical feel.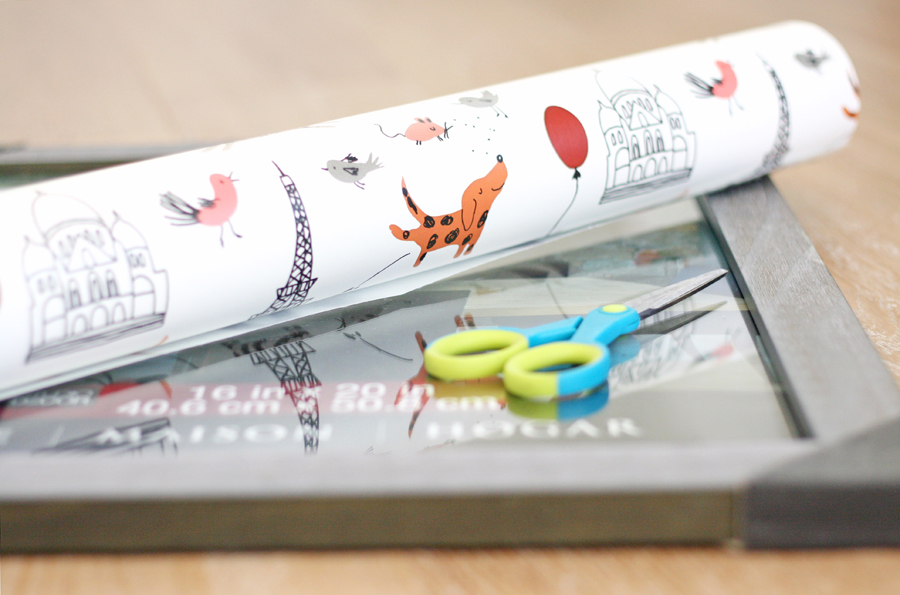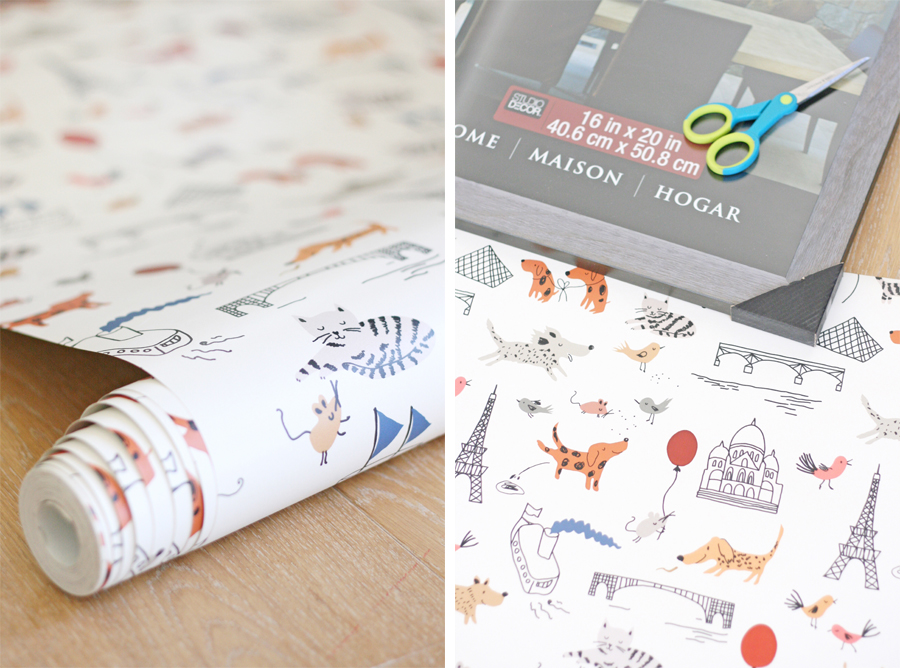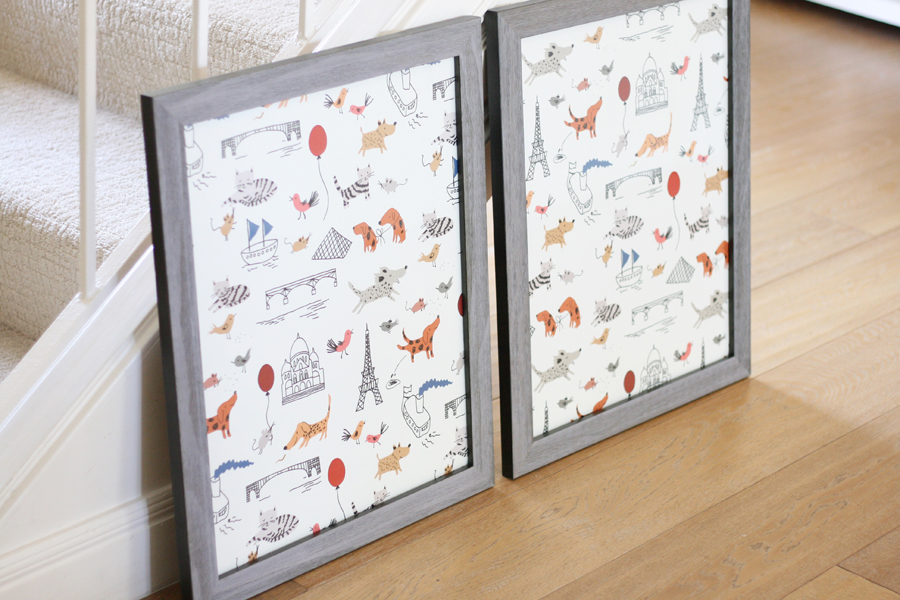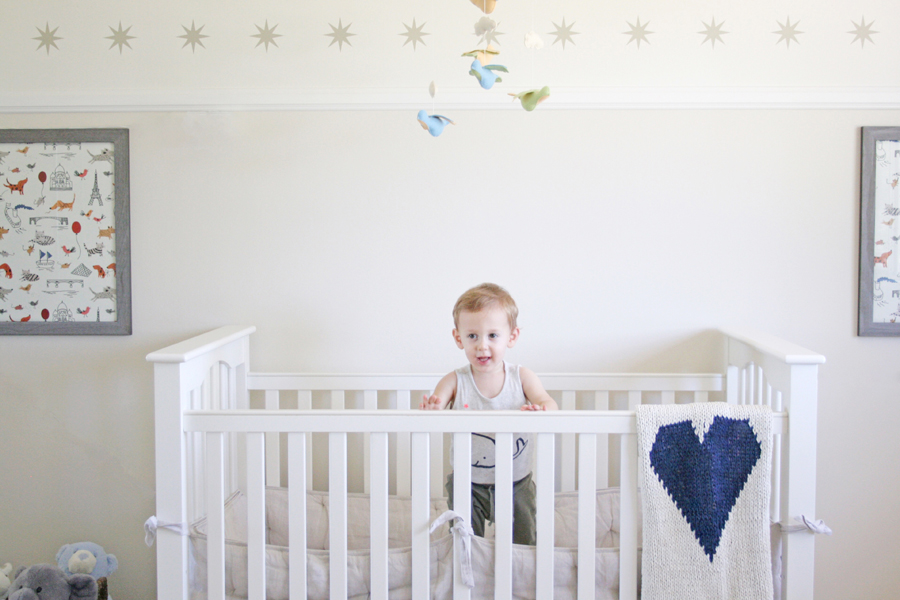 There are so many ways that wallpaper can be used.  Check out these ideas if you're looking for a fun weekend project. I hope you enjoyed my quick and easy wallpaper as art DIY!
*Milton & King supplied me with a roll of wallpaper but this post was not sponsored.  All opinions are my own.