One of my favorite traditions is decorating our front porch for fall. It's my favorite season and regardless of whether or not the autumn weather has arrived in Southern California yet, I always take the opportunity to decorate our porch come October. You can see our past fall front porch decor in these posts here and here, and also on Instagram. I hope our fall front porch decor 2020 gives you some inspiration for the season!
This year, I opted for a classic color palette of whites, oranges, and greens. I added bushels of white mums, heirloom pumpkins, some mini pumpkins, and gourds. And on the front door, I hung a simple fall wreath.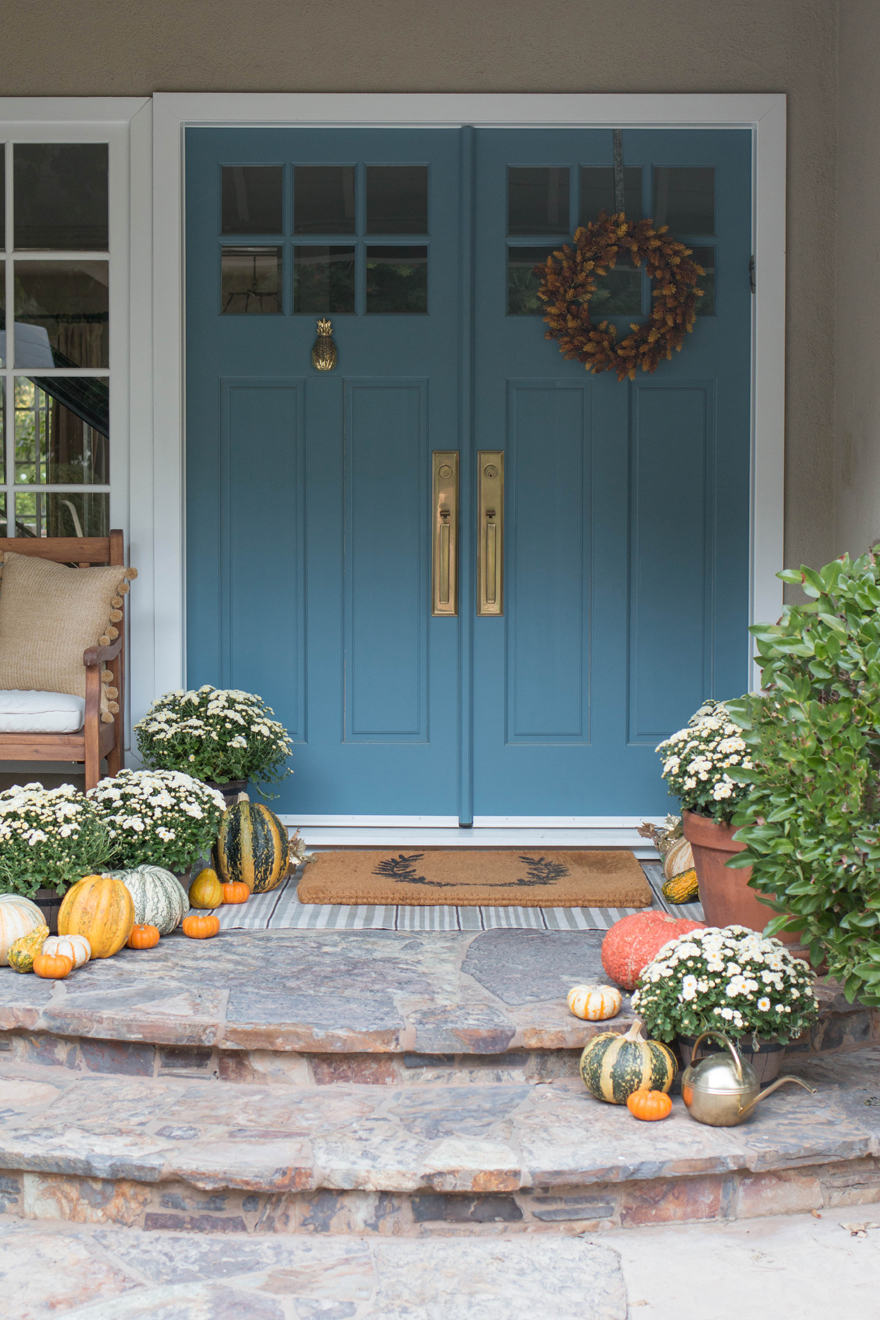 I don't usually change out our mats because I think they transition well through the seasons. You can find our doormat here and our 3×5 outdoor rug, here. I love the layered look year round.
Of course I had to take the opportunity to get some pictures with my little ones. Capturing memories from this time of year is one of my favorite things to do. Our fall front porch decor 2020 is exactly what we needed to kick off the season. Bring on the pumpkin patches, apple orchards, cozy sweaters, and hot chocolate!